Having taken a look at Phil Mickelson's career winning patterns in my last post, I figured I should look at his main rival — That Other Guy — to see if there were any similar skews in the striped one's record.
Here are his wins by month: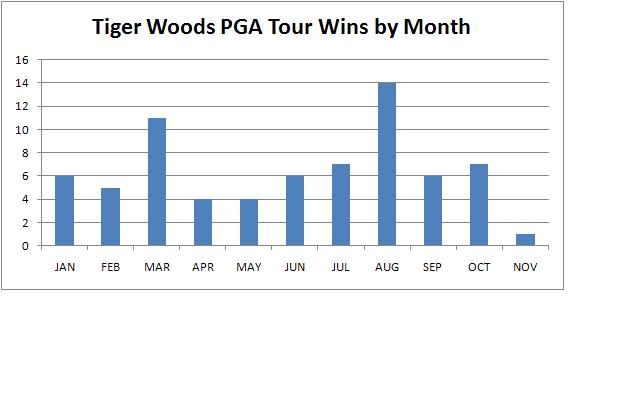 Here is his winning percentage by month (a curious note: Woods has only played one tournament other than the Masters in the month of April — the MCI Classic at Hilton Head in 1999):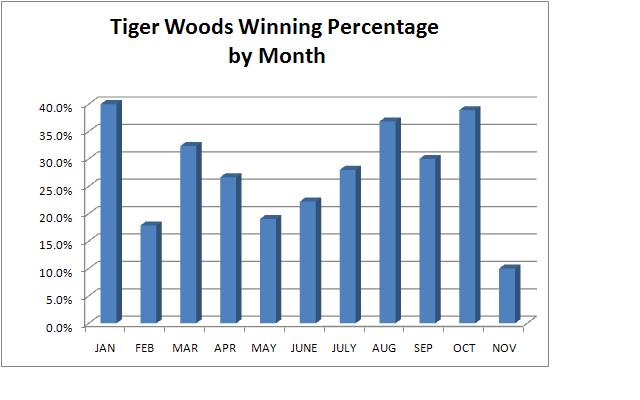 And, finally, his wins by state: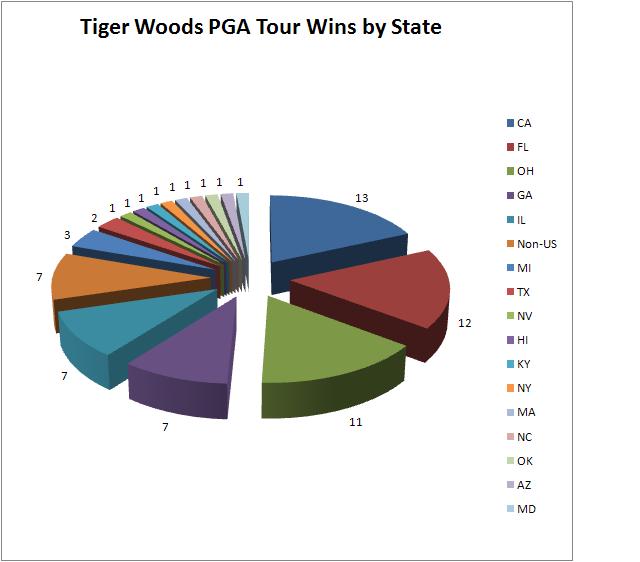 A much smoother grouping than Mickelson displayed.
Tiger's schedule has always been dictated by his likes and his sponsors.  His heaviest concentration of appearances have been in March (Masters preparation, Bay Hill, and THE PLAYERS before it moved to May) and August (the former Buick event in Michigan, the PGA, and the WGC event at Firestone).
His performance has been picked over so many times in so many ways, I just wanted to add some observations that were graphic in a very different sense than the stuff that came out about him a year ago.