Posts Tagged:

USGA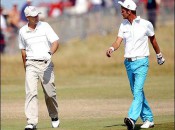 It's bifurcation. With Rule 33-7, the USGA and R&A have bifurcated the penalty for scorecard violations. For the mass of… Read more »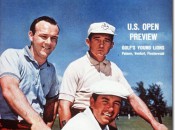 On the eve of the 2011 Masters, the USGA and R&A announced jointly a new policy regarding rules violations spotted by viewers on television and unknown to the golfer involved.
The policy distinguishes between violations that occur because the player didn't know the rule, and those that involve facts the player could not have known that were noticed thanks to slow-motion replays on high-definition broadcasts.
The change brought to mind a little-remembered rules violation from half a century ago, a situation in which the lords of Augusta National did a little reconsidering of their own and took a more liberal stance than the rules makers have, waiving the disqualification penalty for a player who committed a Villegas.