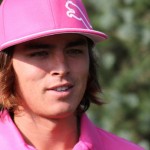 How many American professional tournaments have Rickie Fowler and Natalie Gulbis won between the two of them?  NONE.  Gulbis has won once in nine years as professional with her victory coming in the Evian Masters in France.  She hasn't even finished in the Top 10 once in thirteen events this year, yet if you watch The Golf Channel you might think she is a far better player than that.  While Fowler is regularly in contention, he has won nothing as a professional golfer.  Yet due to the immensely interconnected communications world, branding has made them both multi-millionaire winless golf professionals.  Each has created the illusion of creditable winning proving today the image rules.
There were times when a player had to win to be noticed or acknowledged.  Fashion "clothes horses" like Jimmy Demaret, Tommy Bolt, Doug Sanders, and even Payne Stewart had to win many times less they just end up being considered "foolish idiots" and laughed into oblivion.  Now with Twitter and business agents, players such as Jesper Parnevik, Ian Poulter, and Rickie Fowler can create immense cash flow and recognition with only a few victories at best.  And what if Sam Snead, Lloyd Mangrum, Tony Lema, Babe Zaharias or Patty Berg had the power of the Internet and Twitter?  Whew!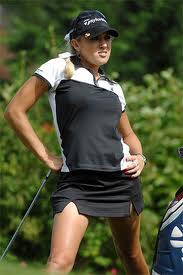 Yes, sex sells and I wish we all could be Ricky or Natalie.  Certainly Rickie Fowler is a very talented golfer and in time should win many times, but until he does, he is just another good player with potential – a beneficiary of our imagination.  And Natalie Gulbis is not only an attractive looking woman; she is also a very engaging and friendly personality.  I am happy for them, but if they are graded on performance as usually is the case in sports, they remain much further back in the pack unless we fall for "image."  Now what would be better than for Fowler and Gulbis to actually win?  It would be very refreshing for their respective American tours.  In the meantime, both get to play golf for a living and are rich and famous thanks to their branding.