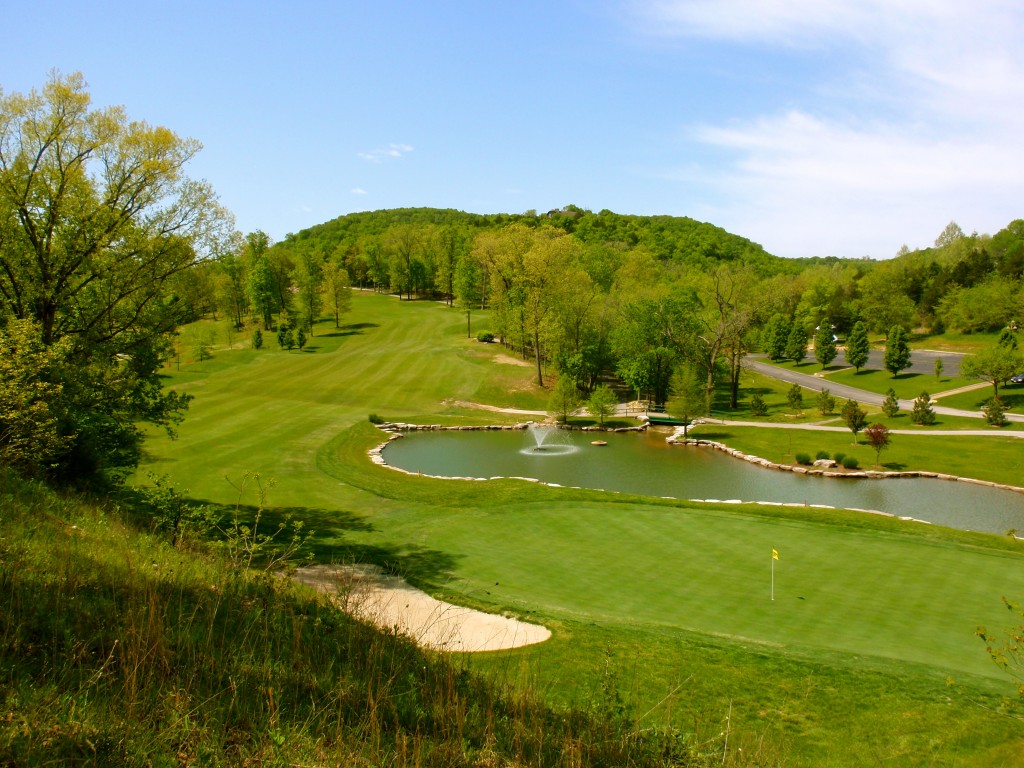 Looking down at the 18th green and back up the fairway of this gorgeous 572-yard par-five.
If there is a golf course that seems indigenous to the Branson, Missouri and Ozark Mountain area it is the LedgeStone Country Club – a must-play course.  It features exciting elevation changes and the native rock outcroppings that will indelibly burn into your golfing memory.  At 6,881 yards from the tips, there is plenty of golf course for most anyone as several of the short holes play sharply uphill.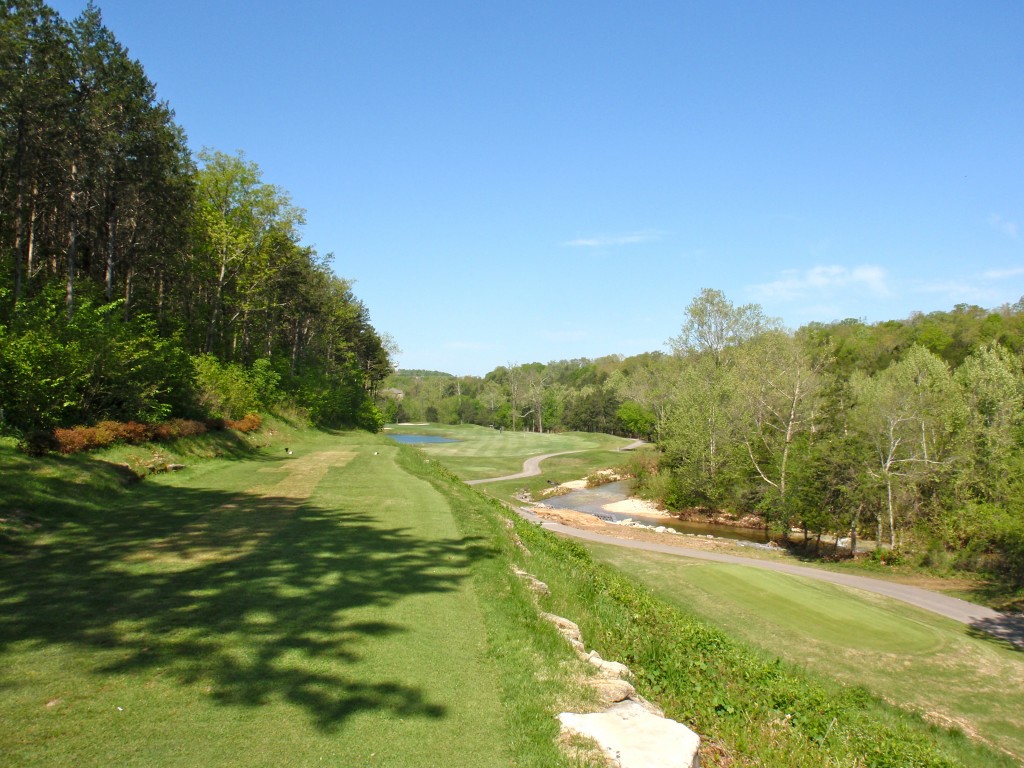 You had better drive it accurately on the picturesque 404-yard sixth hole!
The biggest impression that I left with after playing LedgeStone is that each nine finished with four strong, outstanding holes in which streams, lakes, and some elevation changes come prominently into play.  In fact, I so very much liked fifteen holes there that I could play LedgeStone everyday and never get bored.  That means that I also found the uphill first, short fifth, and uphill eleven holes lackluster at best as it seemed that the golf course architect struggled with using them to connect with the what are some other very spectacular other golf holes. Some may actually love the little par-three fifth, but the greensite did not appeal to me.  In contrast, every other hole on the course really struck a chord with me and I actually wished that my round there did not have to end – it was that good!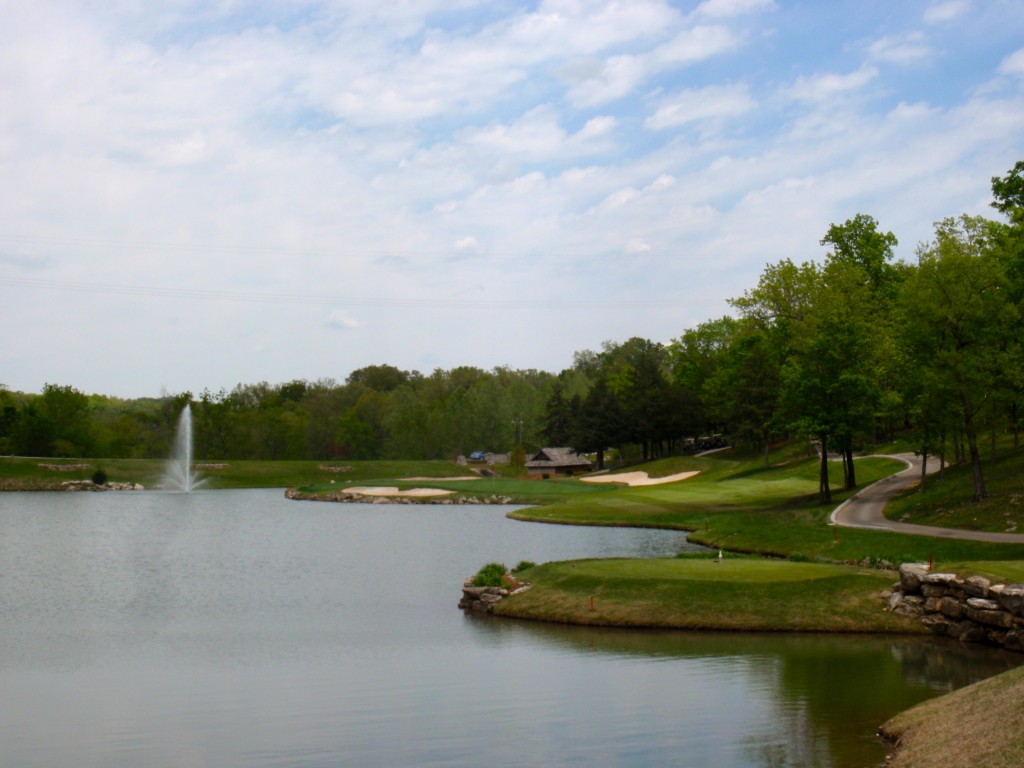 The 232-yard 17th is the ambush waiting to happen as you head for home!
Fagan Course Rating:  B+. I love LedgeStone.  Its scenery, condition, variety, and challenge deserve its elite rating and if it didn't have the three disappointingly weak holes mentioned, I would rate it even higher.  If you don't include LedgeStone when visiting Branson, you will have committed a grave error of omission.
Below is the author Bob Fagan ready to hit on the spectacular par-3 fifteenth.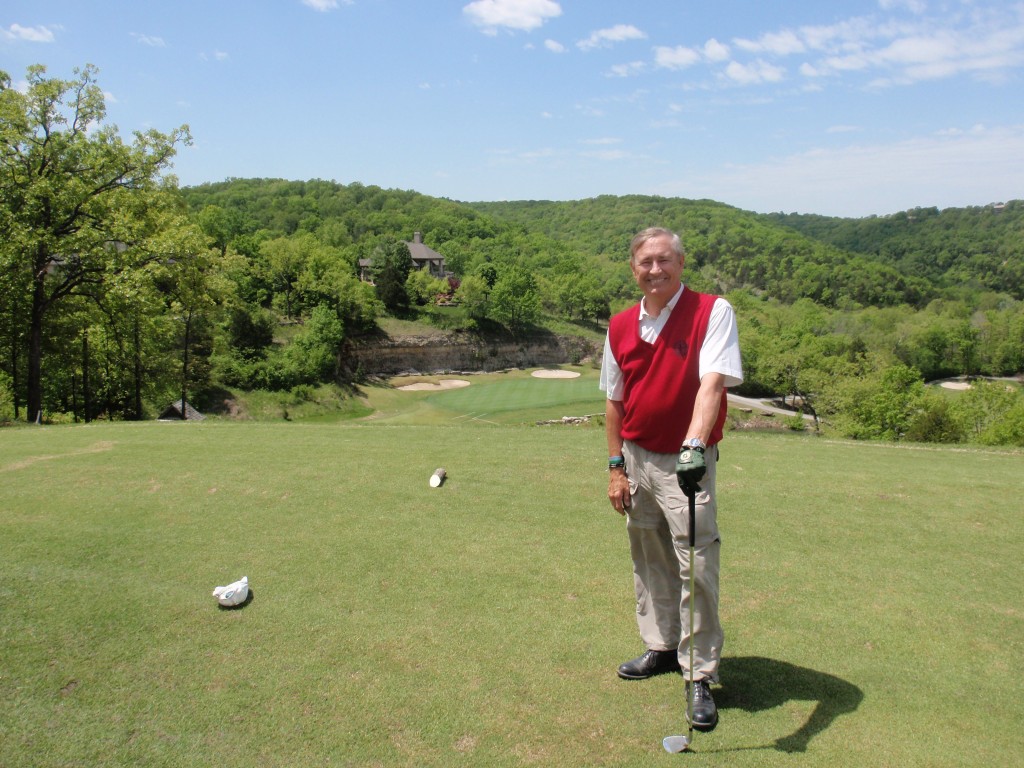 Below is the fabulous dogleg right 416-yard sixteenth.