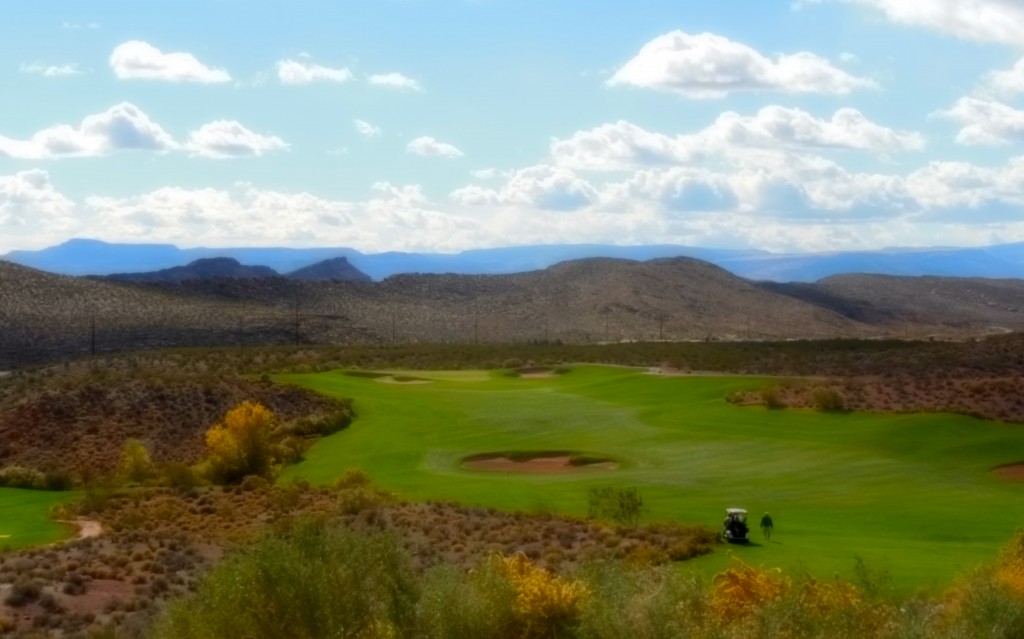 The elevated tee for the par-five first fairway at Coral Canyon is as inviting and easy as you will find. While the views stay consistent, the challenge stiffens. 
The Keith Foster-designed Coral Canyon Golf Course in St. George, Utah represents one of the best layouts in the southwestern portion of the State. Featuring picturesque views of the Bryce Canyon's pink spires, the par-five first hole with its elevated tee and hugely wide fairway seems very inviting.  Of course, the undulating green reminds you that there is more than one way to protect par. Another par-five greets you and the second hole where the look is of protected desert surrounds and almost claustrophobic. Such is part of the personality of Coral Canyon. Some holes are wide and inviting while others appear more threatening though often you find they are wider and more playable than they first appeared.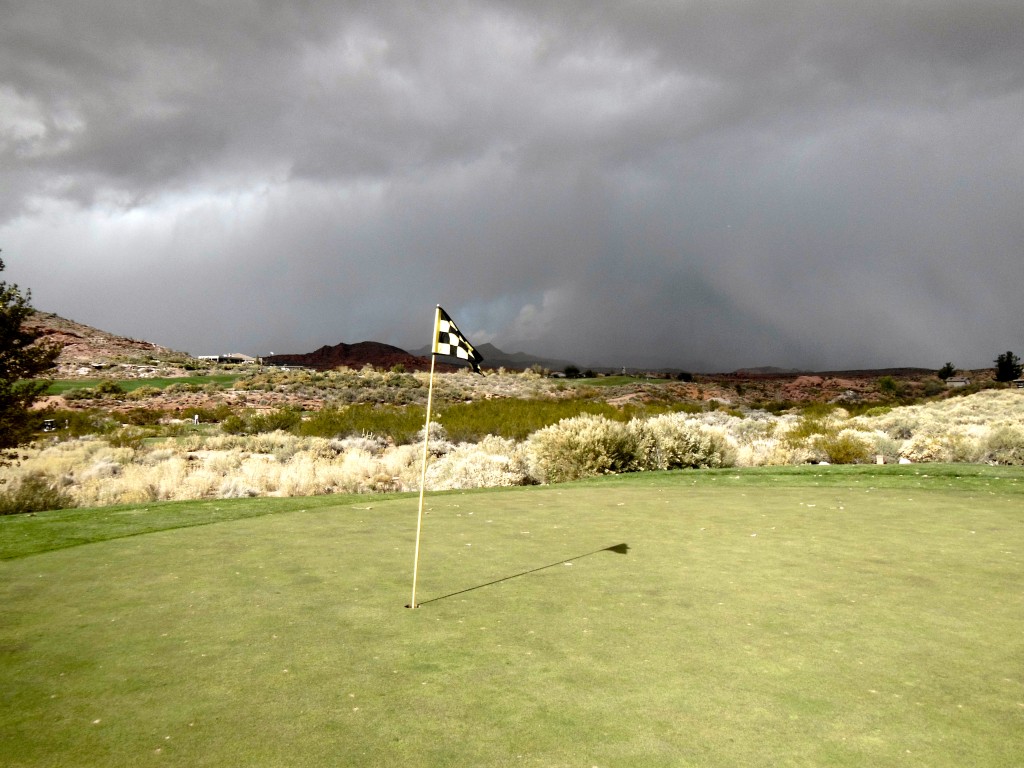 High desert and mountain views abound at gorgeous Coral Canyon.
Foster gives you a nice variety of holes over the rolling terrain. There are short and inviting par-threes and fours to balance out some very long and intimidating ones. The course stretches to 7,200 yards and the back nine has an unusual combination of three par3s, 4s, and 5s. Among the distinctive holes is the shortest – the picturesque sixth plays anywhere from 70 to 163 yards that plays over a canyon making proper club selection essential. As you gaze over the canyon, trouble also lurks behind with a rocky backdrop making the hole anything but routine.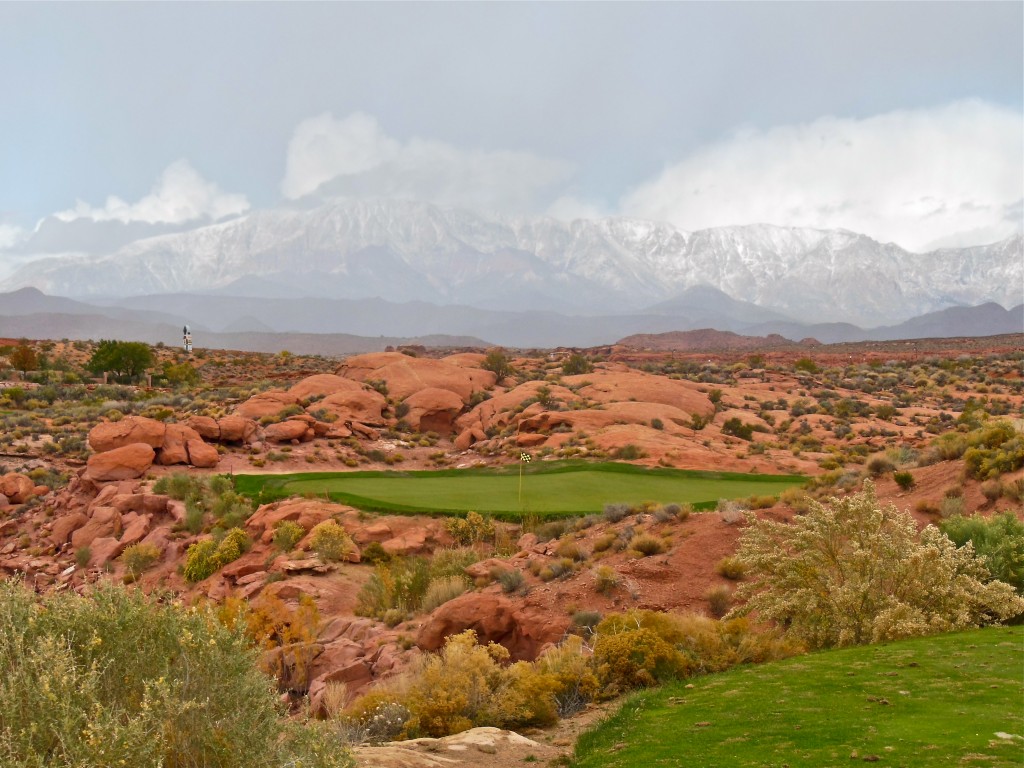 The 163-yard 6th is the most distinctive hole at Coral Canyon and can be the trickiest with club selection just the beginning of your challenges. A tough undulating green does not guarantee any easy putts. 
Coral Canyon is traditional in nature, strong yet versatile in challenge, and sits in a great setting with wonderful vistas making it indeed one of the area's premier tests.
Deep bunkers and high desert landscapes surround the greensites as shown by the 198-yard 3rd hole.