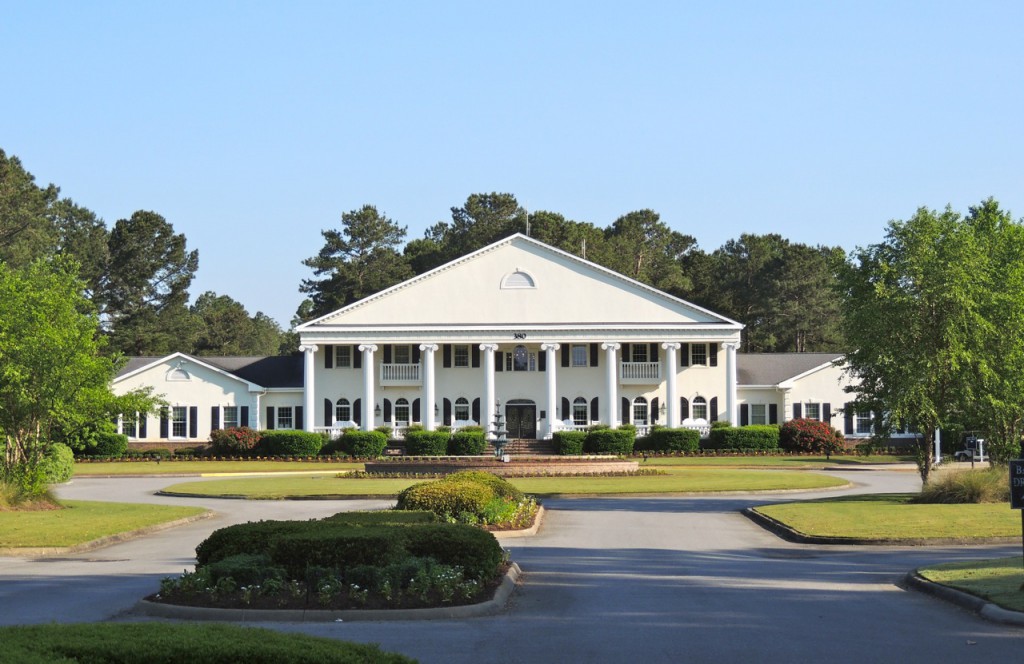 Not only is the entrance and clubhouse impressive at Brunswick Plantation, but its 27 holes are as well.
The greater Myrtle Beach region and more specifically Brunswick County is blessed with many fun, congenial layouts and none more so than Brunswick Plantation. As you drive down the tree-lined canopy adorned with flowers, you will no doubt be impressed with your choice to play here. It has the look and feel of the stately South.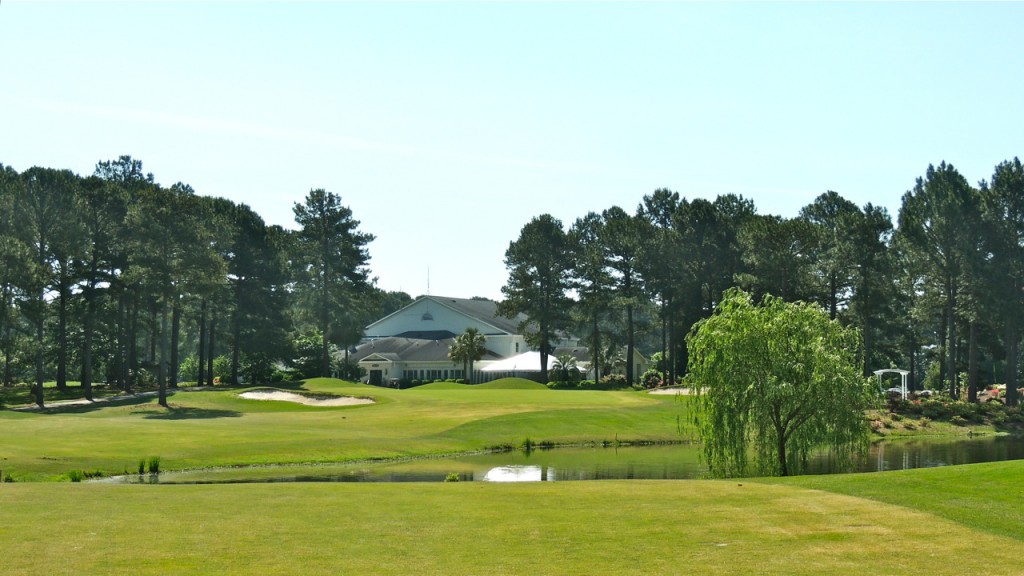 The par-four ninth is a fitting conclusion to the Dogwood Nine with the clubhouse in the background. 
Willard Byrd and Clyde Johnston combined for the 27 holes (Azalea, Dogwood, and Magnolia Nines) that no matter what nine you choose, you will enjoy your round. With the addition of new tees, there is no lack of length, but with generous landing areas, the challenge is more centered on the greens. Brunswick Plantation typically plays firm and fast and many of the putting surfaces are sloped or crowned and so putting can be a challenge particularly when starting from above the hole.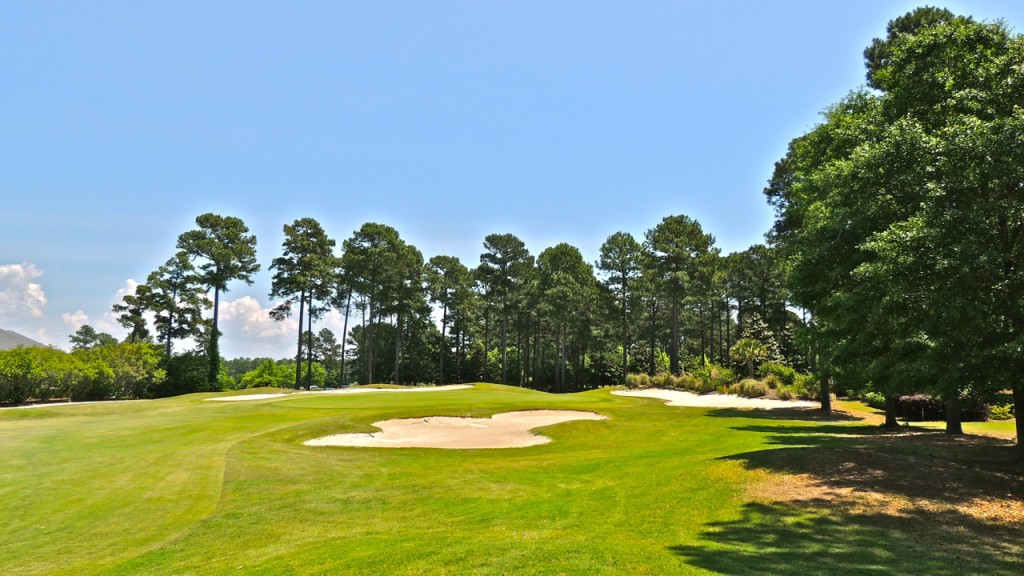 Longer hitters can routinely putt for eagles on the Azalea Nine's finishing par-five provided they can hit it straight!
Brunswick Plantation was predicated as a real estate development, but the housing setbacks for the most part are generous allowing for the buildings not to intrude upon the golf experience. When you add in the friendly, attentive service to the on-site lodging, it's a great place to hang out.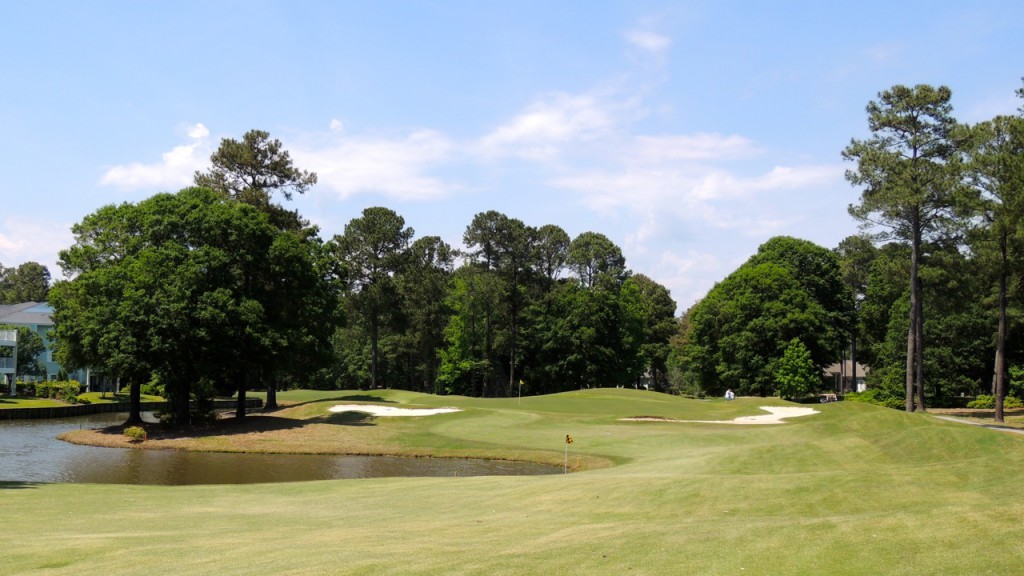 The 357-yard 8th on the Magnolia Nine is one of the best short par-fours in the region and my favorite hole on the property!
Speaking of attractive holes, each nine has at least one worth an "Oh Wow!" I count as favorites the par-four ninth on Dogwood, the short par-four eighth on Magnolia, and the reachable par-five finishing hole on Azalea. All are fun and involve water, but none is particularly long – just like the rest of Brunswick Plantation. You'll be glad you came.