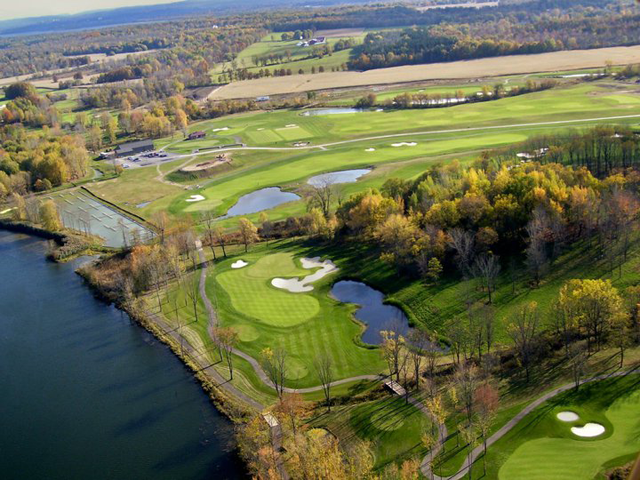 The par-three 16th of Timber Banks is situated in the forefront.
Travel around the greater Syracuse, New York area and you won't likely experience a better-conditioned golf course than Timber Banks. This is a beautiful property with Jack Nicklaus's illustrious stamp of design marked on the former farmland property. You'd normally expect to easily pay $100 or more for such an experience, but not at Timber Banks for this is value championship golf.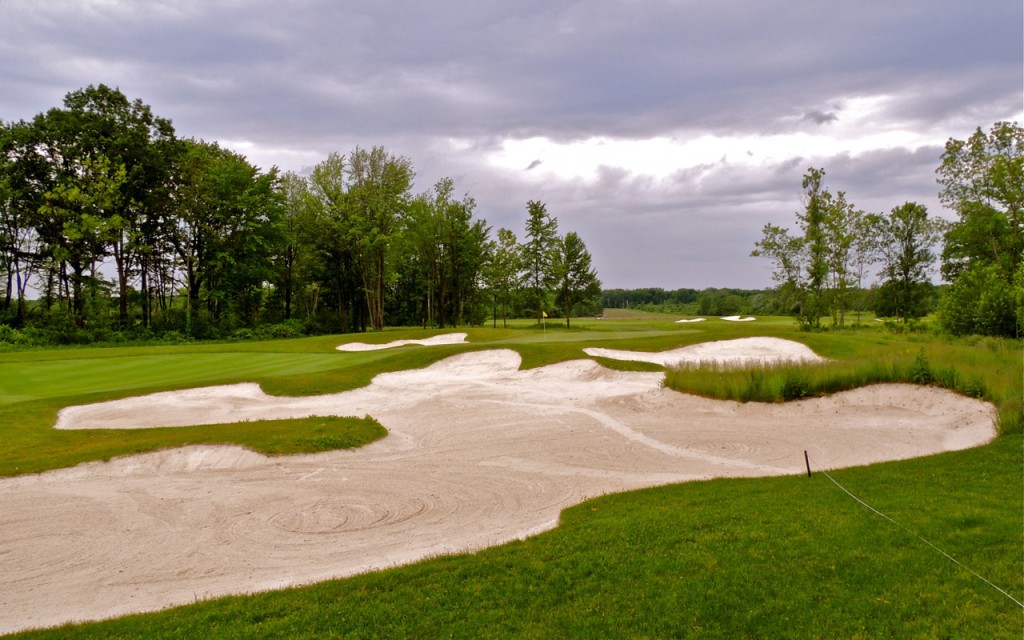 The par-four 5th hole.
A few design aspects in addition to the flawless conditioning really caught my attention. The first is the "busy-ness" of the putting surfaces. Of the more than one hundred Nicklaus designs I have played, these greens have an abundance of humps, bumps, and rolls fashioned into the greens that I have seldom ever encountered. There are no elephants or Volkswagens buried under the greens, but you'd be forgiven for believing so. Fortunately the golf course superintendent keeps the greens fast, but not too much so as that would be bizarre. This design aspect will either appeal to you or frustrate you as too much, but it will certainly cause you think out not only your putts, but perhaps even more so all your greenside shots, which are very challenging.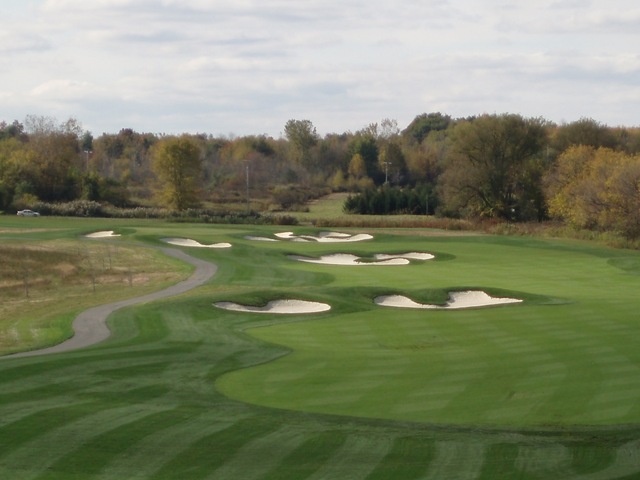 Be sure to stay away from the sand on the 588-yard par-five 11th hole.
Nicklaus resisted earlier tendencies to overwork the terrain, leaving the look and feel attractively natural and unforced from the tee-to-green. Tee-to-green the course is very manageable with generous fairways, particularly if one avoids the fairway bunkering. Where the challenge comes to the forefront is with the greens playing much smaller because of the humps and bumps in them. Nicklaus especially uses the green shapes and contouring to defend par on the par-fives that can bring a quick double-bogey into play with an errant approach.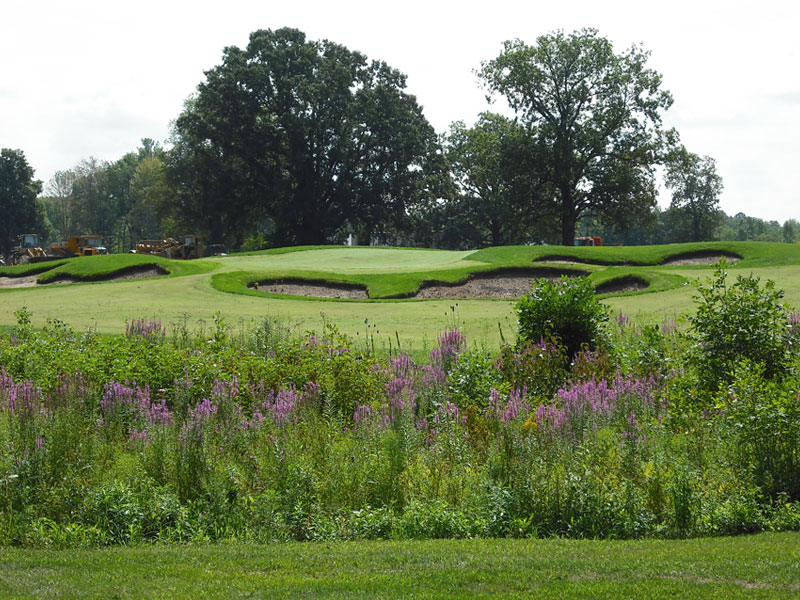 Looking into (above) and back from (below) the par-five second. This greensite with wild undulations  that spill off into the surrounds typifies the extra challenge that Nicklaus has built into Timber Banks. That middle bunker is well in front of the putting surface.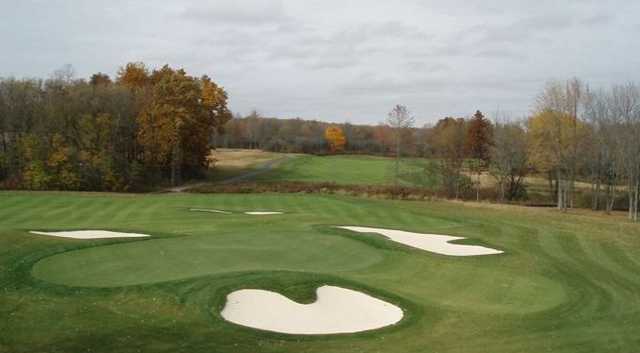 If you want to test your scoring ability, the full length of 7,331 will surely do that as the course generates a slope/rating of 144/76.4. Those are championship credentials. When you add in the attentive service and extensive practice facilities, you will discover championship golf at a great value at Timber Banks.