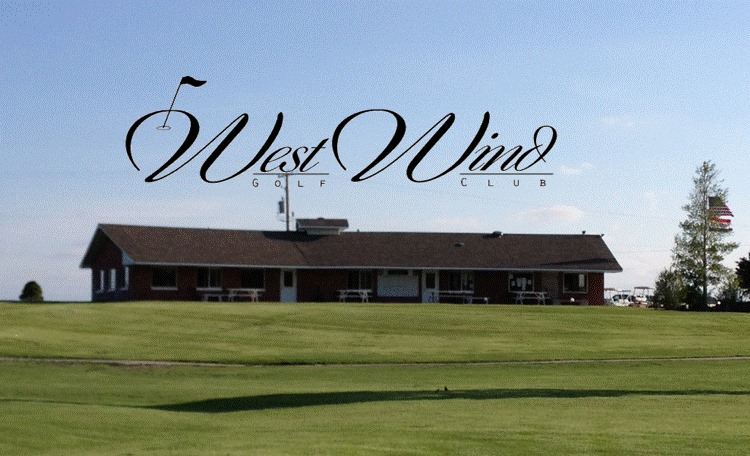 Suppose you are the golf course superintendent at America's top-rated modern golf course, where do you go from there? Well, if you are the husband and wife team of Corey and Sunny Crandell at Sand Hills, you buy an 18-hole golf course in Ogallala, Nebraska and operate it.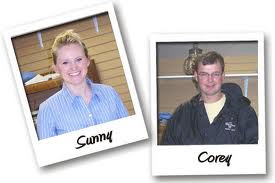 The stretch on Interstate 80 between Reno, Nevada and Omaha, Nebraska is at times flat, lonely, and desolate, but it is also interesting and downright beautiful. For discovering America's heartland or a therapeutic getaway, it's one of my favorite treks – a very underrated jaunt. Finding golf to play along the route has it stories as well and none more interesting that what you will encounter with Corey and Sunny Crandell at West Wind – and Ogallala in Southwest Nebraska is great place to stop off and enjoy a round of golf.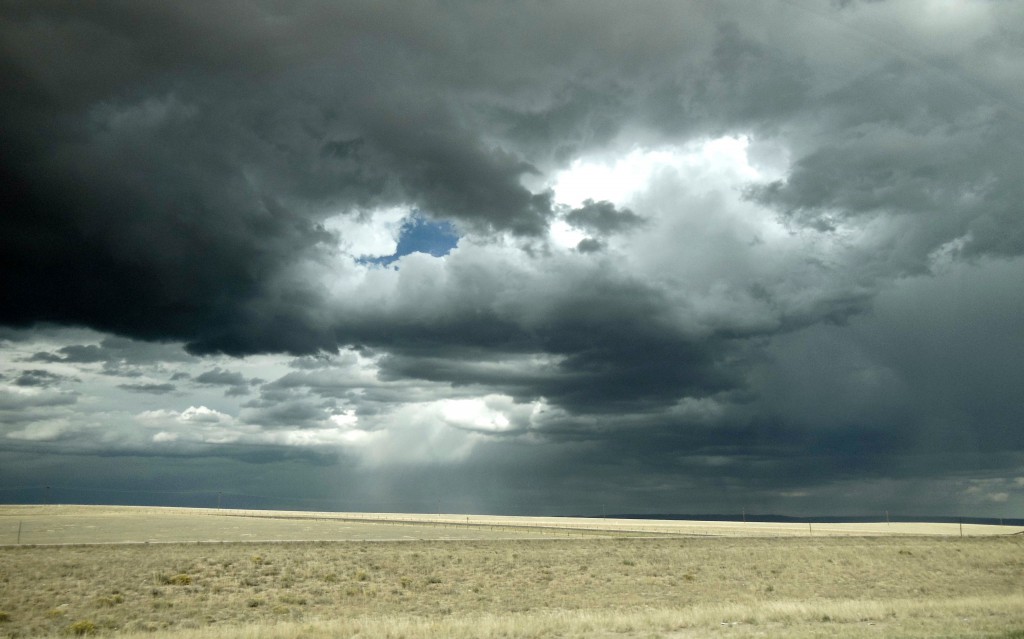 Expansive vistas continually unfold before you on Interstate 80. (Photo by Robert S. Fagan.)
Ogallala is a town of less than 5,000, but is a spot to definitely stop off on any long cross-country journey. A County Seat, it's previously been a stop for both the Pony Express and later the Transcontinental Railroad and served as a destination for herding cattle. It's got more than a half dozen motels and eateries including Ole's Big Game Steakhouse & Lounge where you can enjoy hundreds of pictures and memorabilia of big game hunting. As for lodging, it is not is something you can taken for granted in these sparsely populated areas. In other words, consider Ogallala a prime stop-over candidate.
As a Green Superintendent, Corey Crandell had achieved success at the remote, but special Sand Hills Golf Club (annually ranked as the #1 Course in America built since 1960) just north in Mullen, Nebraska, but owning and operating a golf course was something he and wife, Sunny, aspired to. That dream came true when in 2001 they acquired the West Wind Golf Course in Ogallala about a mile or so south of Interstate 80. Their dedication to the course and the community has made West Wind a popular stop for golfers as well.
 Trees dictate the flow and challenge of the older outgoing nine and notice the pristine putting surface. This is looking back from the par-four 9th green. (Photo by Robert S. Fagan.)
West Wind will not make any "best course lists," but thanks to the loving attention of the Crandell's, you will encounter some of the best putting surfaces for many counties – really excellent ones. Enter the clubhouse and the chances are pretty darn good that the smiling facing you encounter will either be owners Sunny or Corey . This is a happy place with a local membership and also open to outside play.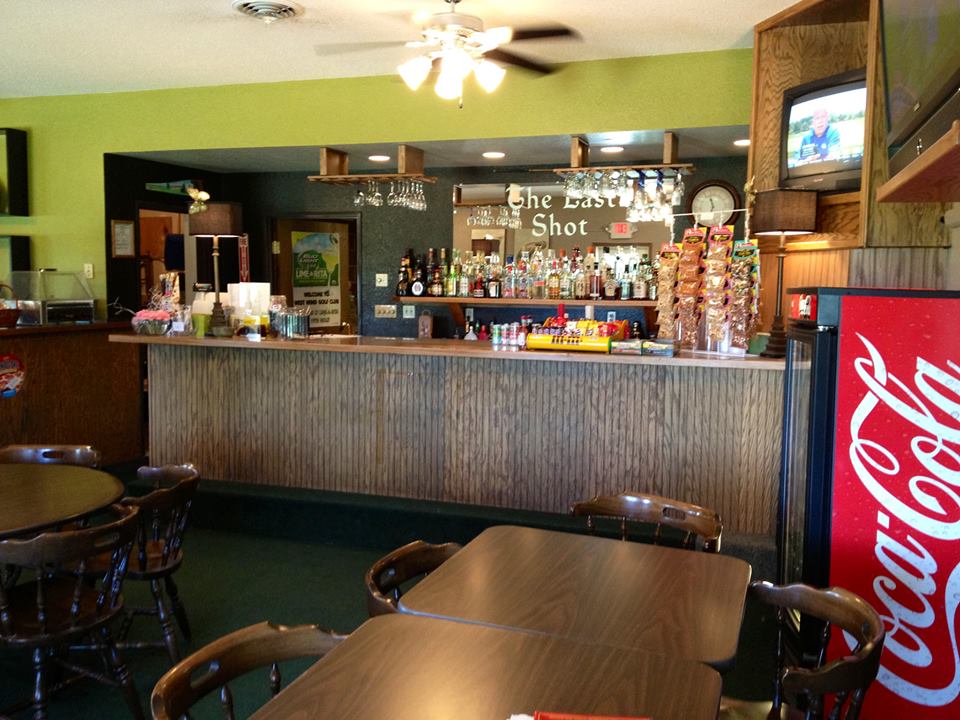 At West Wind, your "Last Shot" is best taken above.
Actually the golf course is about as disjointed in personality as you will ever find, but that is as much part of its charm or personality as is its friendly owners. The original parkland nine situated on the clubhouse side of Road East 85 begins with a par-three and has tiny little putting surfaces situated between rows of mature trees. Accurate approach shots or a good short game are prerequisites to scoring on this nine. In 1997, the Club expanded across the highway to include some residential development in the open fields. The result here is an open faux-links look on the largely treeless plot with stylized mounding and bunkering along with larger and slightly more contoured putting surfaces. You can hardly fault anyone for these two different looks and I chose to enjoy both!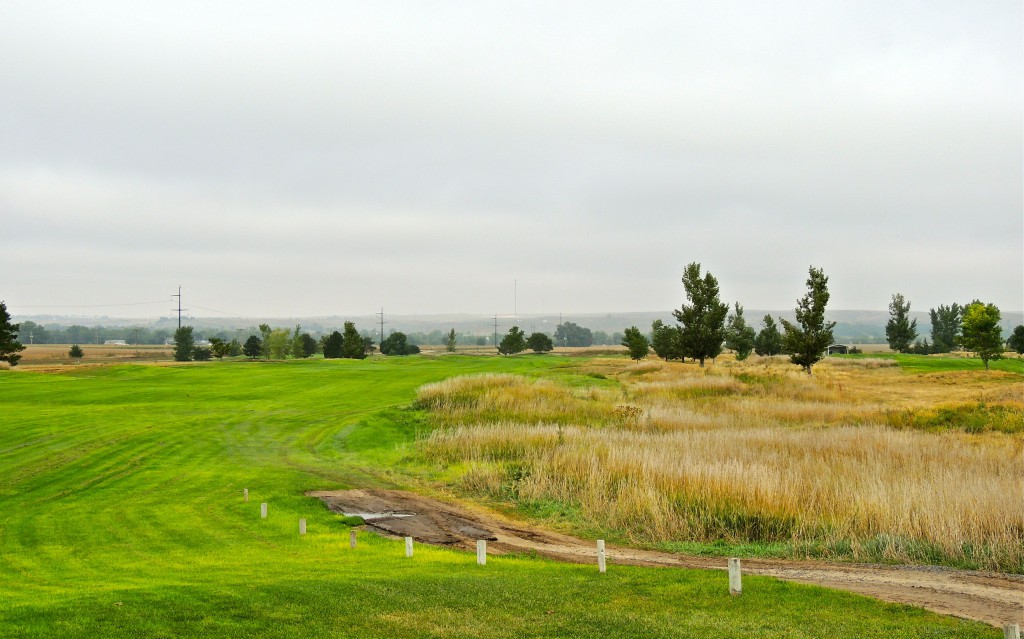 Wild fescue and few trees make for an entirely different looking golf experience on the second nine as illustrated by the par-five 16th with Interstate 80 in the distance. (Photo by Robert S. Fagan.)
As the styles are so different from one another, many golfers will have a favorite one, and I would be hard-pressed to guess which. The par-72 flat course at 6,320 yards and a 70.4/112 (rating/slope) will not seem too oppressive unless the wind picks up as it often can. It's eminently playable and you will be amazed and impressed at the quality of how nicely your ball rolls on the immaculate greens – thanks to Corey Crandell. They really putt superbly!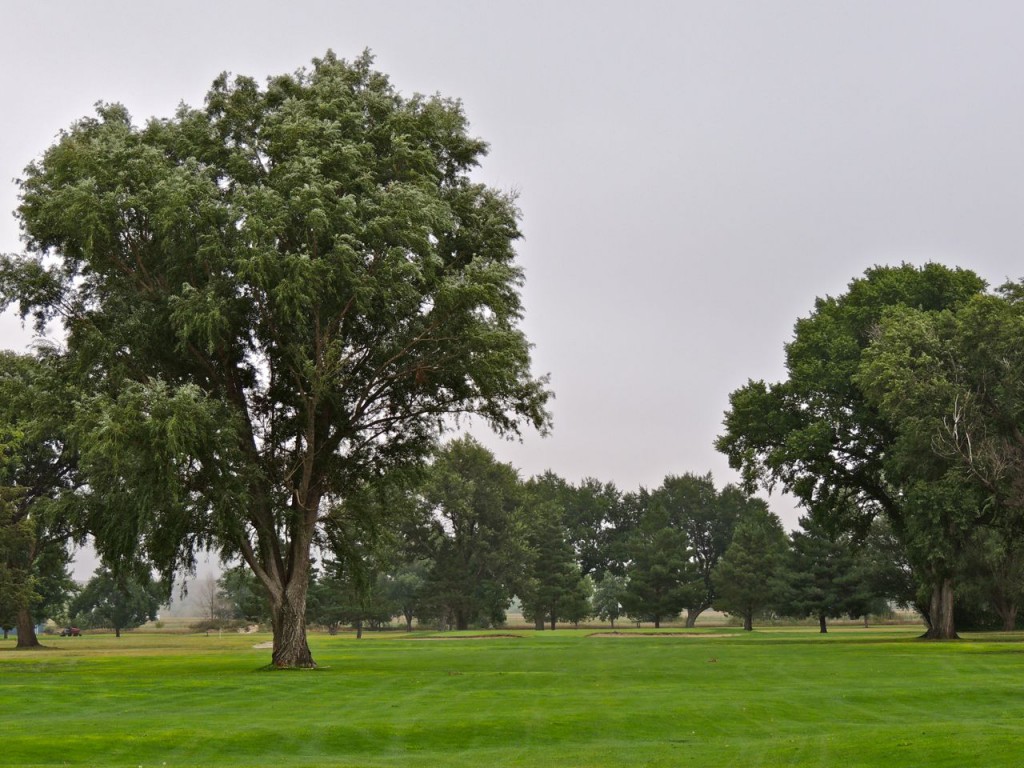 The short par-four 6th hole is anything but a routine challenge as trees and bunkers guard the smallish green at West Wind. (Photo by Robert S. Fagan.)
All-in-all, I was so pleased that I stopped in Ogallala and was able to meet the Crandells and play West Wind. I suggest you do the same. They have really helped make Ogallala a wonderful place to stop along Interstate 80!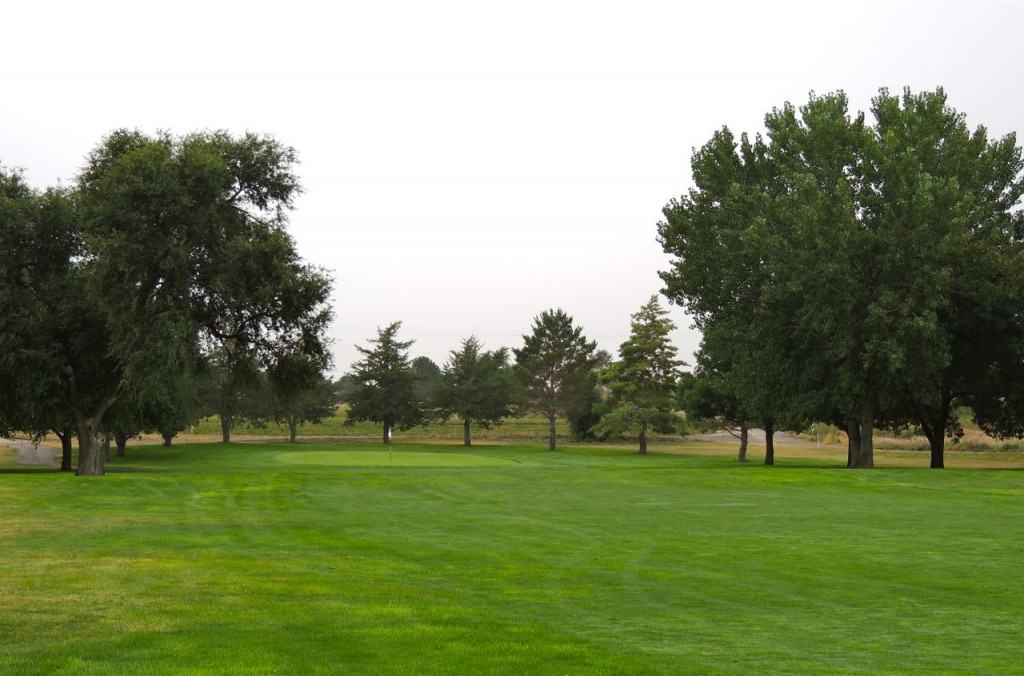 No matter your preference of traditional treed parkland or links open style, you will find it at West Wind. Small sloped putting surfaces such as the par-five 5th put a premium on your short game. (Photo by Robert S. Fagan.)
Check them out at www.westwindgolf.com, 308-284-4358, or on Facebook at www.facebook.com/WestWindGolf
Below: the openness of the back nine is reinforced by the challenging long par-four, dogleg left 18th hole with Interstate 80 again as a distant backdrop. (Photo by Robert S. Fagan.)