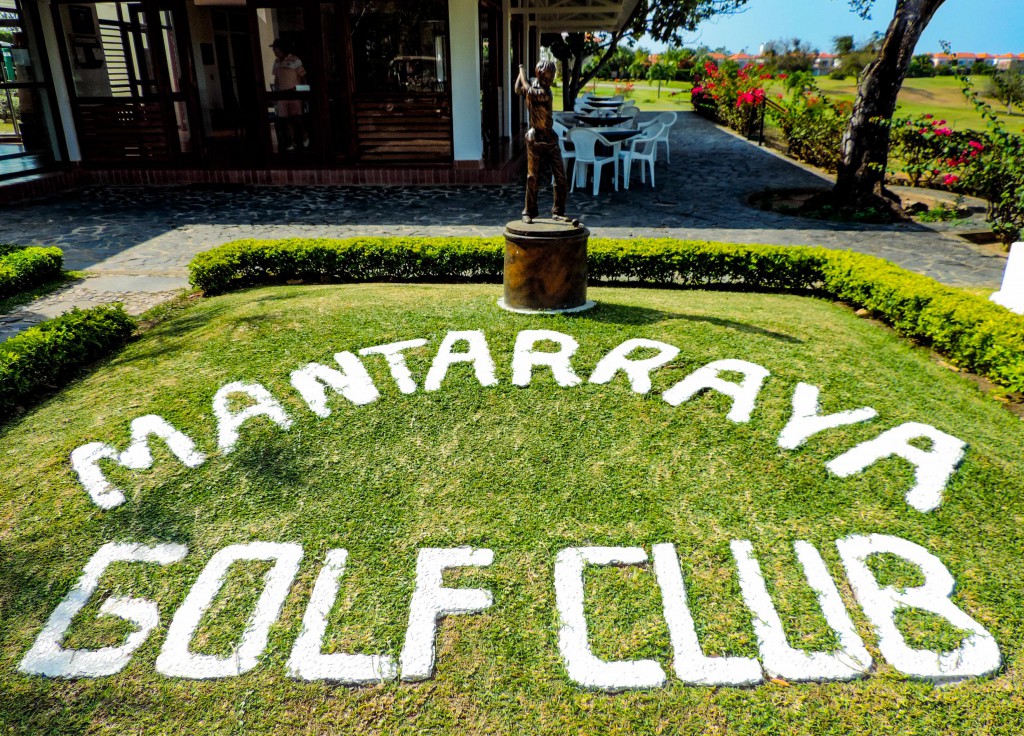 There may be debate over which golf course is Panama's best, but for my money there's no doubt which is the best value of those I've seen. It's the Mantarraya Golf Club, part of the all-inclusive Royal Decameron Resort. As you proceed along the flat driveway into the Resort, there is no indication of the sprawling rolling terrain that spills down just a few yards west. This public-access layout is one you will definitely want to include in any golfing adventure into Panama.
There are a host of reasons why I found Montarraya to be a surprising contender for the country's best. Beauty, balance, variety, versatility, playability, and interesting terrain along with a nice flow go a long way toward my assessment. Huge specimen trees that are thrilling to behold and even come into play in the midst of the first and tenth fairways, mature lovingly maintained landscaping, mostly generous setbacks from attractive adjoining housing, and good course maintenance add to that.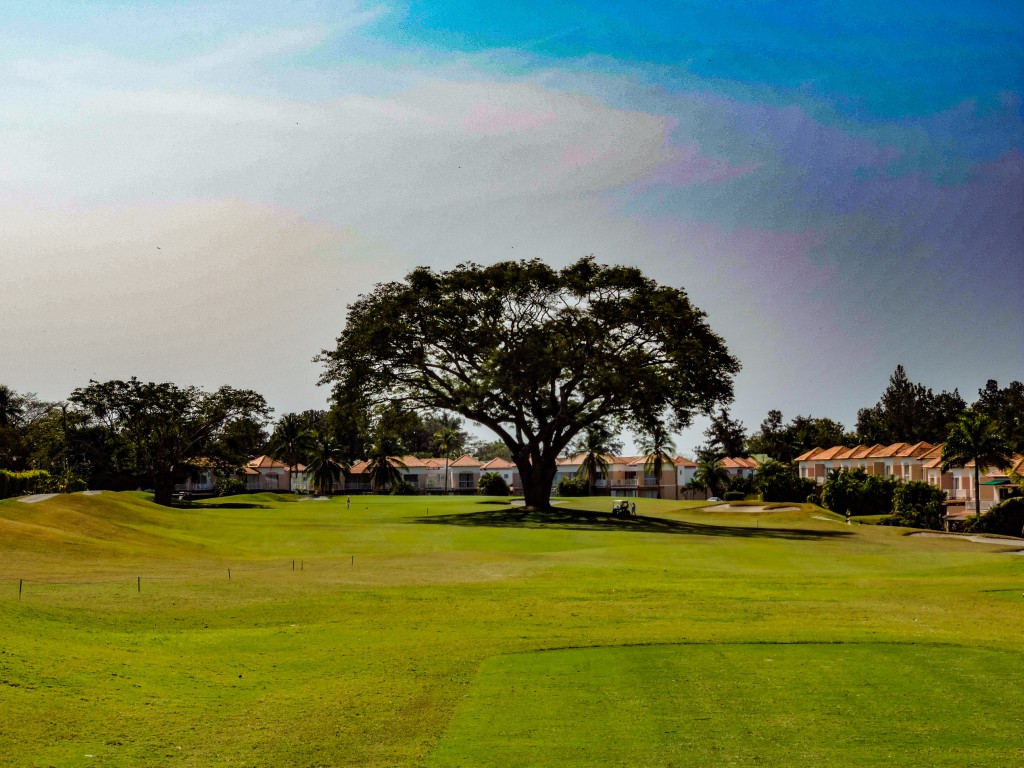 An usual feature are the large trees that play a strategic role in both the par-four opener (above) and par-five tenth (below).  (Photos by Robert S. Fagan)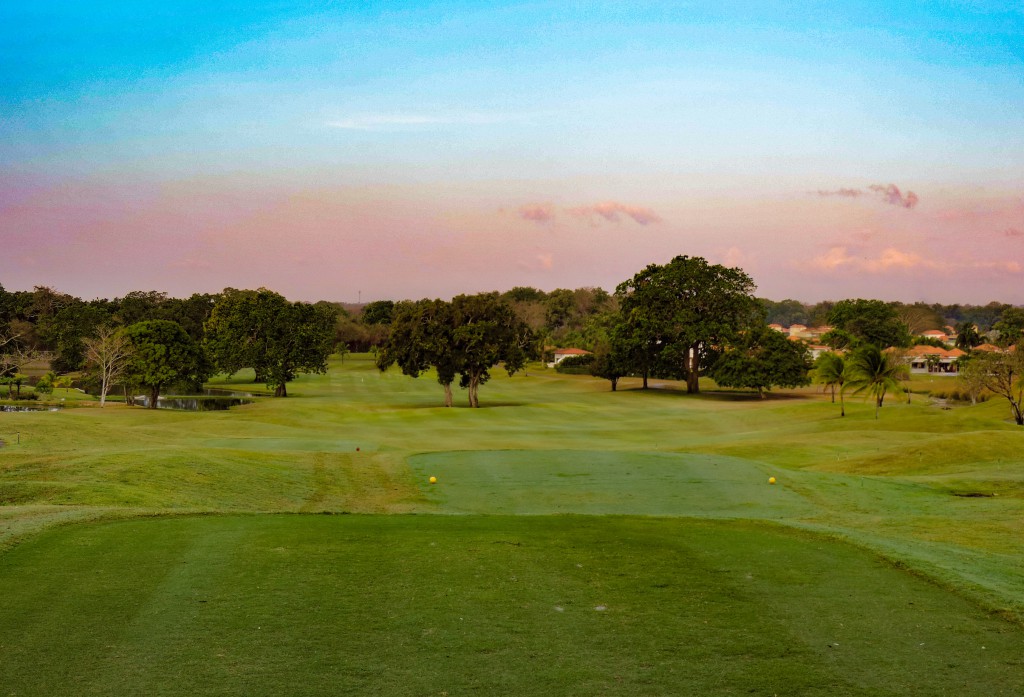 I was particularly impressed with the quartet of par-threes as well as the look and variety of two-shotters that play on all varieties of terrain. I found the two par-fives on the front nine a bit awkward and preferred the duo on the back nine.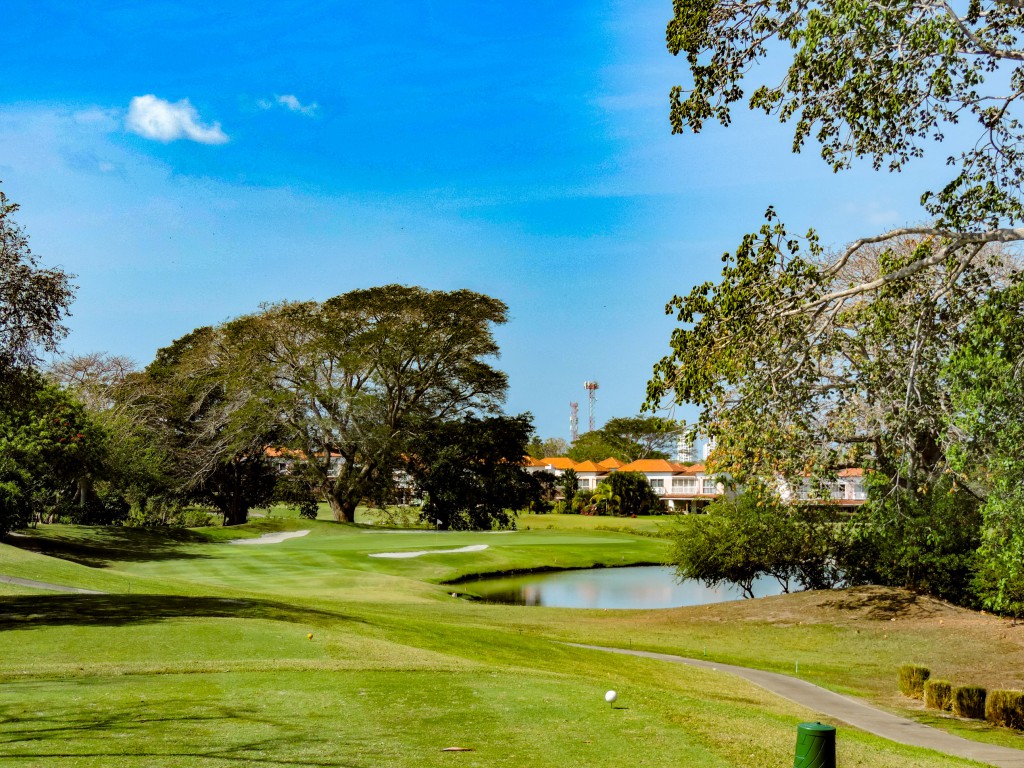 The 192-yard 2nd (above)and the 191-yard 11th (below) are both beautiful, but fraught with danger.  (Photos by Robert S. Fagan)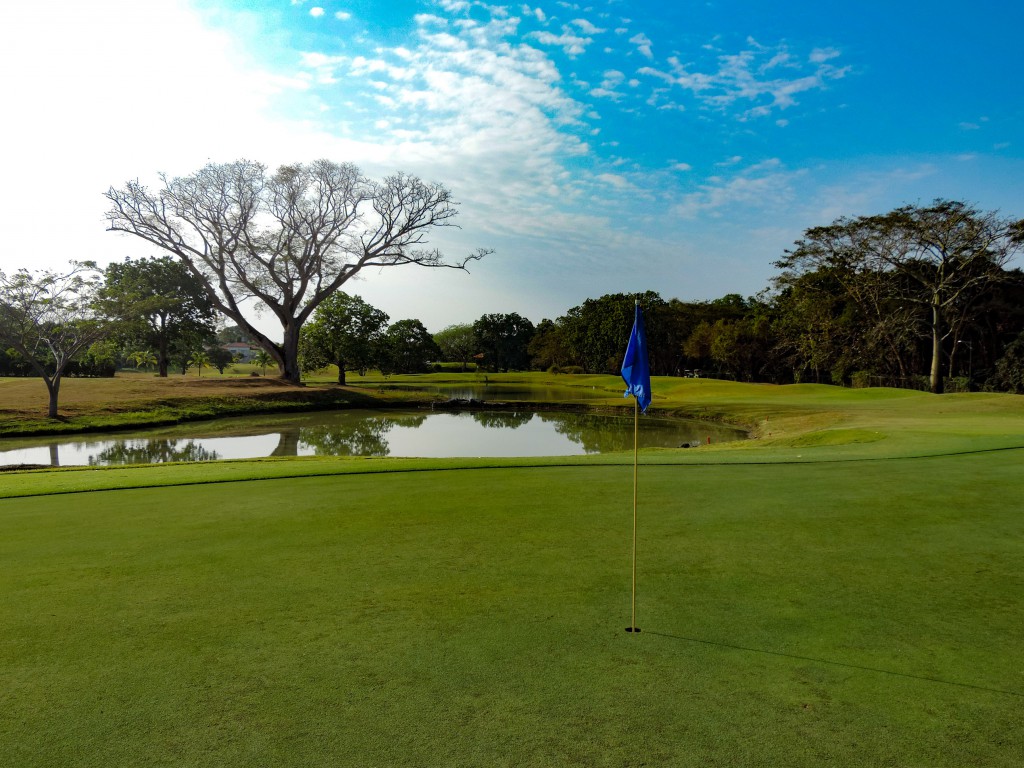 At nearly 7,100 yards from the tips, there is plenty of muscle for the stronger players with the 456-yard 15th and 465-yard 16th both playing uphill. The par-threes range are all over 190 yards with demanding green surrounds. For the rest of us, most all of the fairways are more than generous and depending on the use of the proper tees, there are few forced carries so everyone can have fun.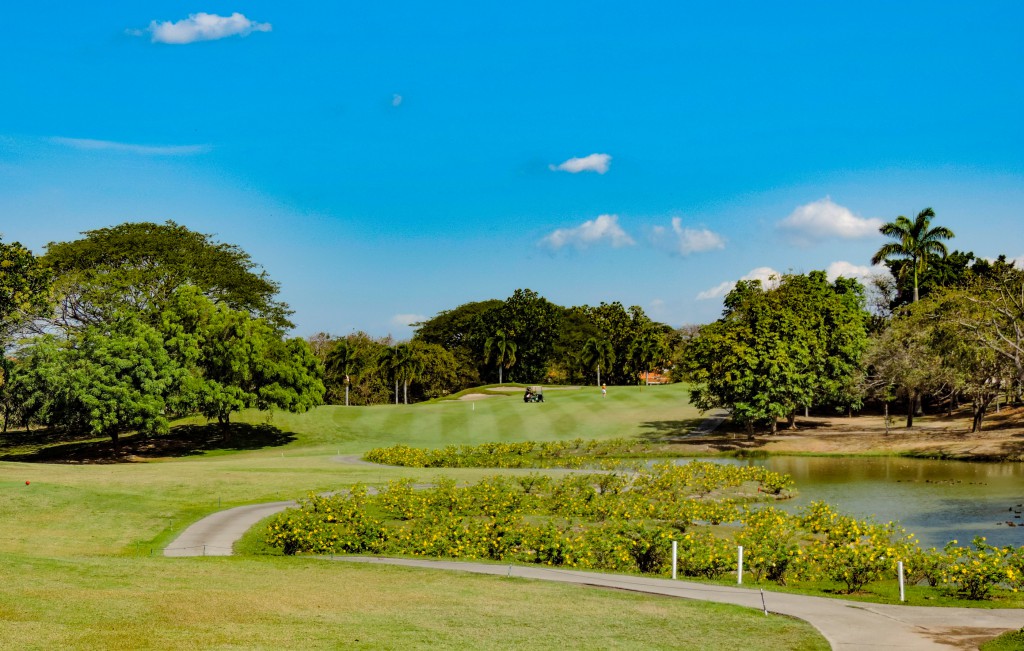 The uphill 369-yard third hole plays as one of the tightest, most demanding tee shots with housing and out-of-bounds immediately to the right by the tree line.  (Photo by Robert S. Fagan)
While the Royal Decameron Resort is all-inclusive, greens fees are a separate, but discounted for guests, and non-guests are welcomed as well. Either way, Mantarray Golf Club gets my "People's Choice Award" for Panama and is a must-play course open to anyone.
Below: looking back down the par-five 18th with its diagonally positioned L-shaped green with a large bunker splitting its front, makes for an interesting finish.  (Photo by Robert S. Fagan)