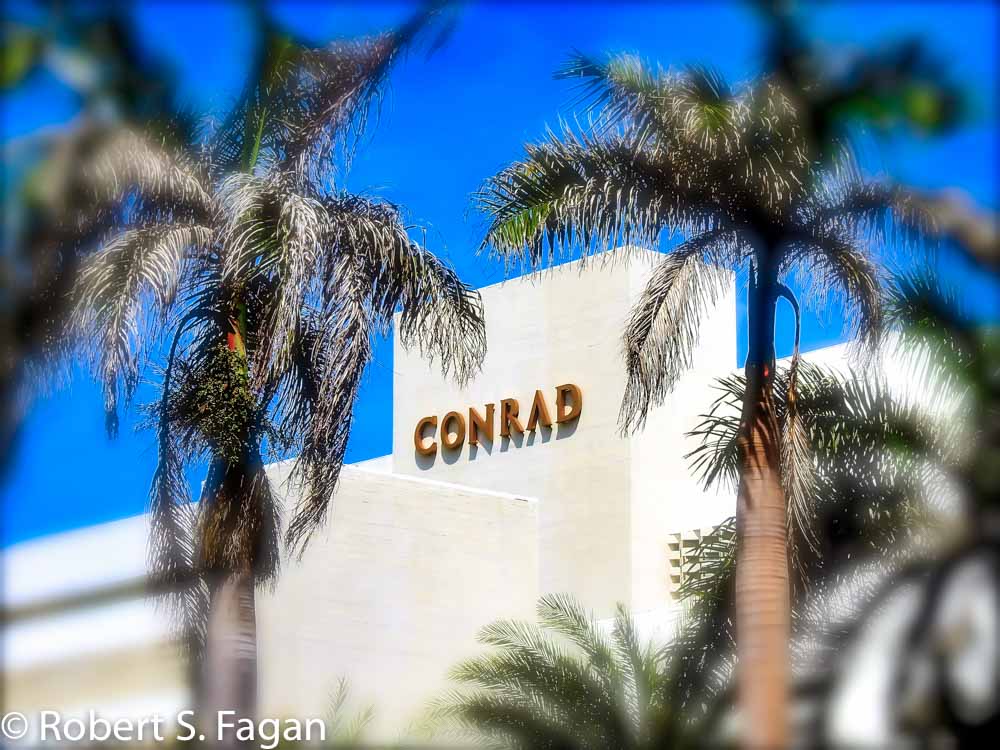 Imagine the warm waters of the Caribbean lapping beyond strips of exquisitely manicured green ribbons of grass. You're grazing in five-star luxury, perhaps playing golf at Jack Nicklaus' only South American TPC golf course, lounging by the pool, dining on local fineries and sipping exotic libations, and maybe leaving to explore one of the America's most storied cities. Where are you? You're at the Conrad Cartagena in Cartagena, Colombia.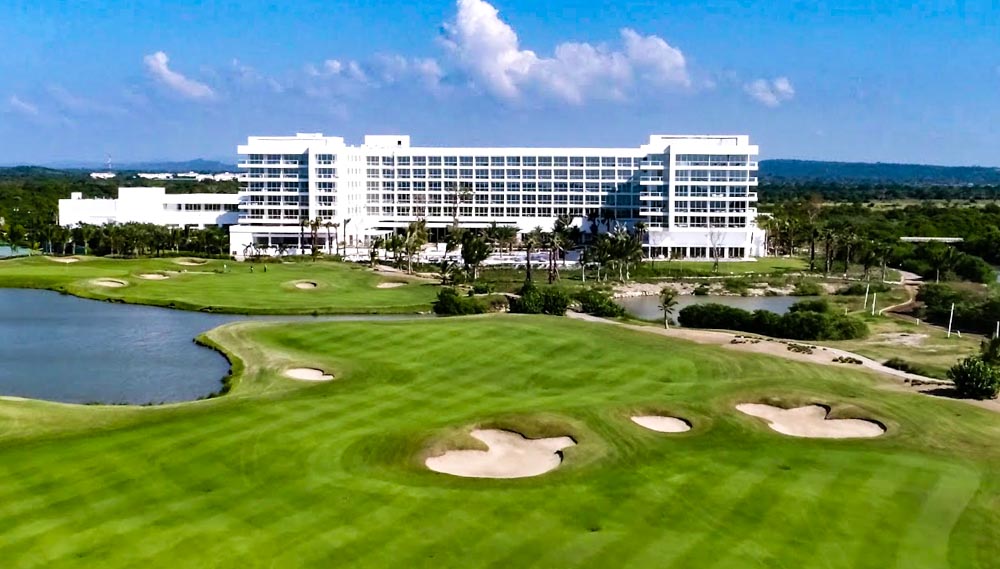 The TPC Cartagena begins and ends adjacent to the beautiful Conrad Cartagena, the flagship of the Hilton Corporation's hotel line.  Guests are able to play this exemplary private golf course. (Photo courtesy of Conrad Cartagena)
You can have beautiful beaches, engaging attractions, tasty food, and luxurious facilities, but without friendly, competent service, it all becomes sadly shallow. A recent visit to the Conrad Cartagena at the Karibana development in Colombia reveals that they have it all. Opened in December, 2017, it's new enough to still have plenty of luster, but around long enough to smooth out any kinks.
The increasingly popular Colombian destination of Cartagena features three lodging options. You may stay in a modern high-rise hotel in downtown, a boutique hotel in the "Walled City," or enjoy a more secluded escape at the amazing Conrad Cartagena. I recommend you consider the family and pet-friendly Conrad Cartagena.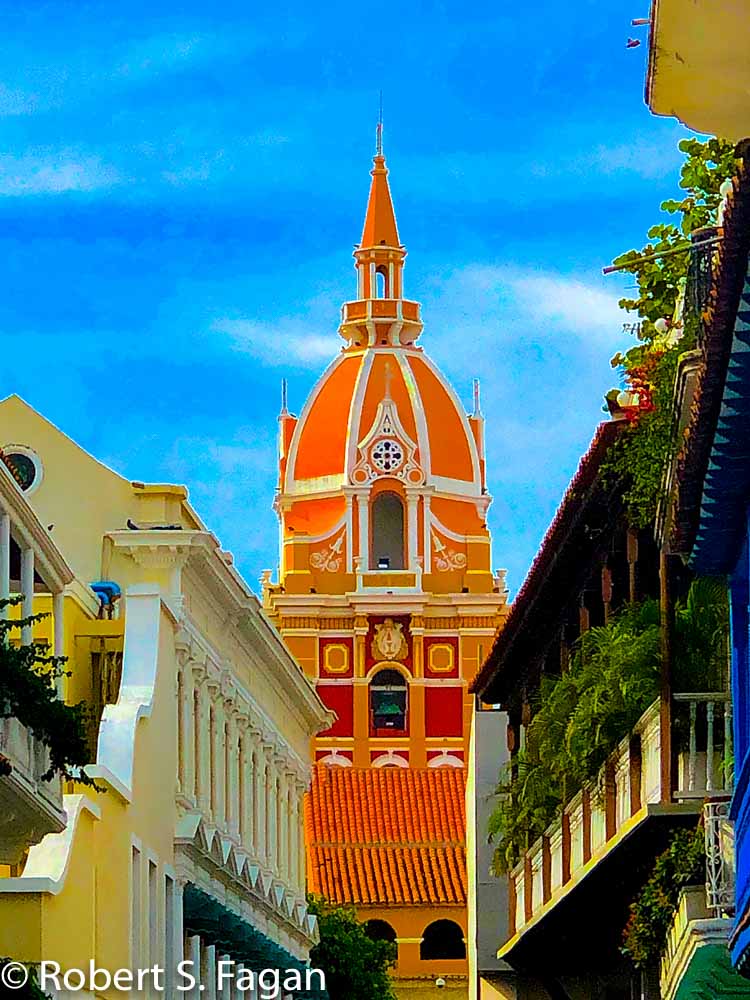 Cartagena and particularly the Walled City is one of vibrant color reflecting its Caribbean location with flavors of Spain, Africa, and South and Central America. It may be this Hemisphere's most storied and strategic coastal city! 
About a $20 USD taxi ride or 20-minute ride from the airport, the Conrad Cartagena is a wonderful oasis of luxury, and peace and quiet. The "Conrad" brand is the flagship product of the Hilton organization and this facility proved to be in line with that. From the time you arrive at this 268-unit hotel and are greeted with cool towels and a welcome beverage, you will encounter one smiling face after another – all ready to serve you.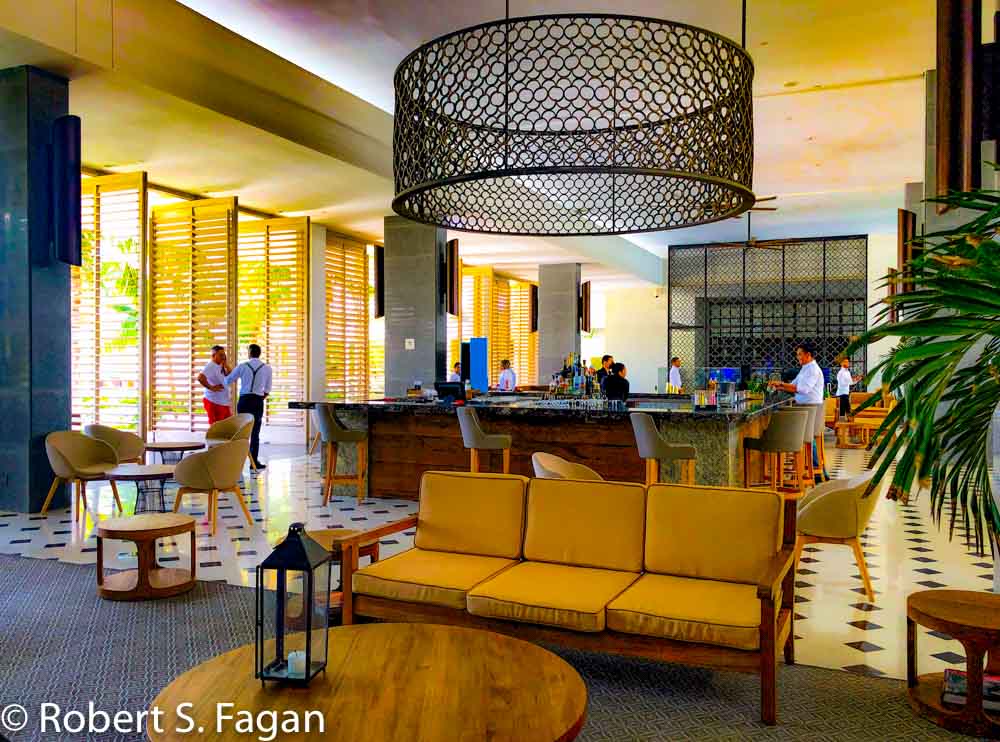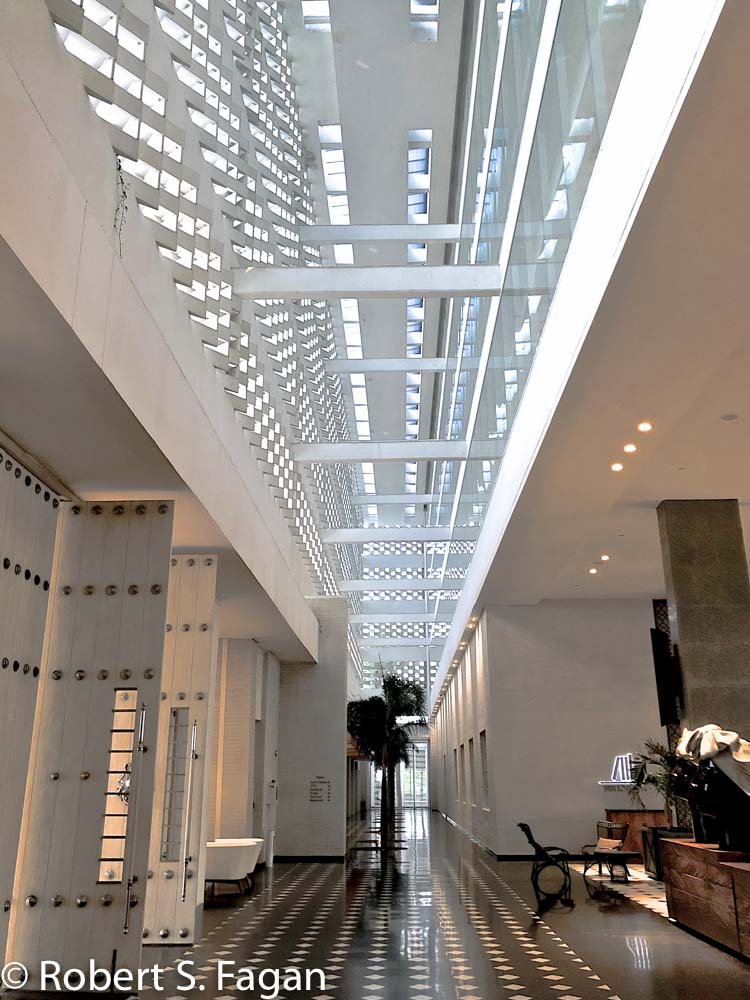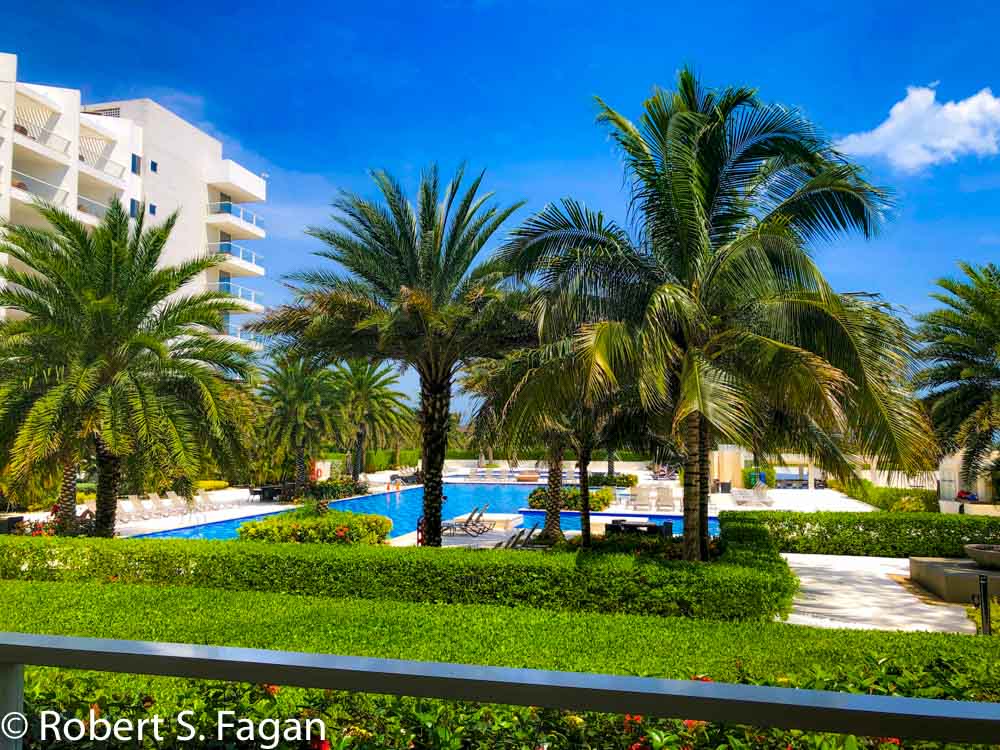 There is little from the white massive, almost barren modern concrete structure to signal the warmth inside. Once inside, however, Colombian artwork, clean spacious lines on a large tropical scale, and again those friendly, smiling faces greet you at every turn. I love to see that for during my travels, too often have suffered congenial, but incompetent or lackadaisical service. In my 3-night's stay, I never experienced any such frustration. And while English is spoken by much of the staff, if there was ever any confusion, it was quickly satisfied in my favor with a smile.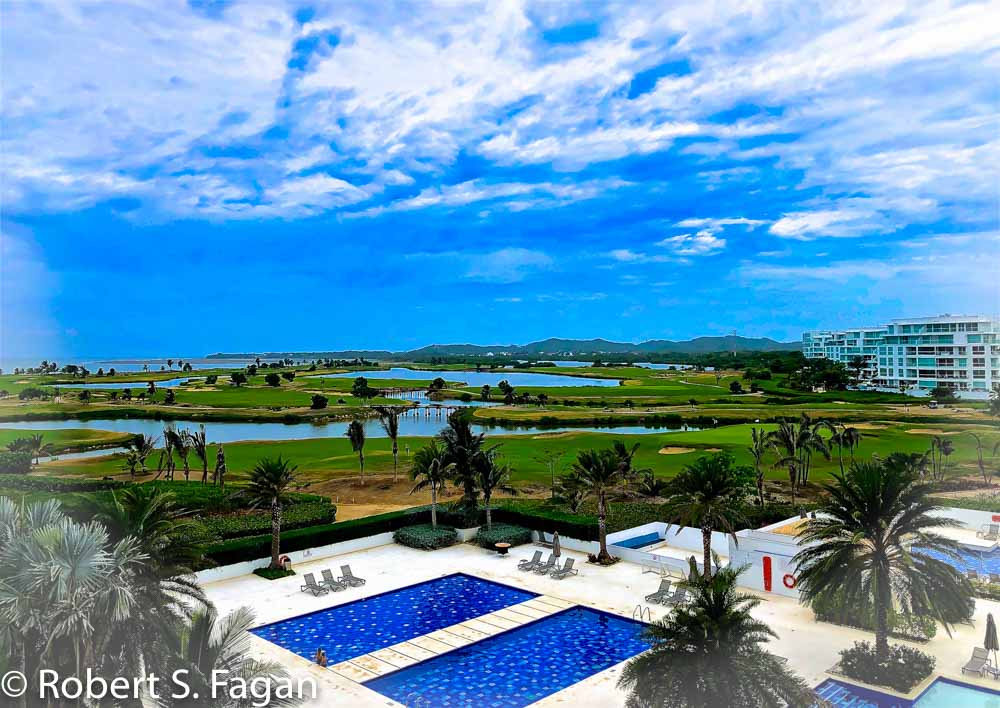 Where can you beat views of pools, golf holes, and the Caribbean as you can here at the Conrad Cartagena?
Breezes often flow through out the spacious large-scale lobby as do the smiles, and there are lots of fun things to do on site. First, there is one of South America's and the Caribbean's best golf courses just a bit more than a football field's distance from the building – TPC Cartagena at Karibana. A full-service spa with its own private pool is primed to refresh your body, as is a spacious attended fitness center. Then there is the beach situated about a six hundred yard walk or shuttle away. Something like five pools and seven restaurants/bars await you. There are many organized activities that range from classes to memorable off-site day trips. And you must visit the Walled City of Cartagena. Imagine the very best of New Orleans, South America, or the remainder of the Caribbean with Spanish and native influences, and you have the Walled City.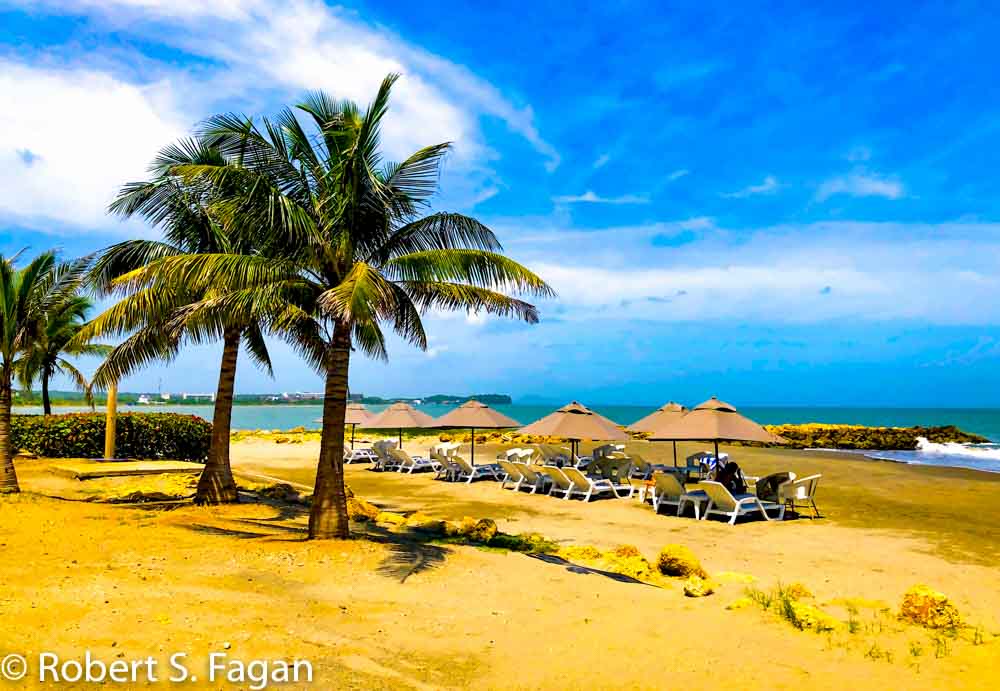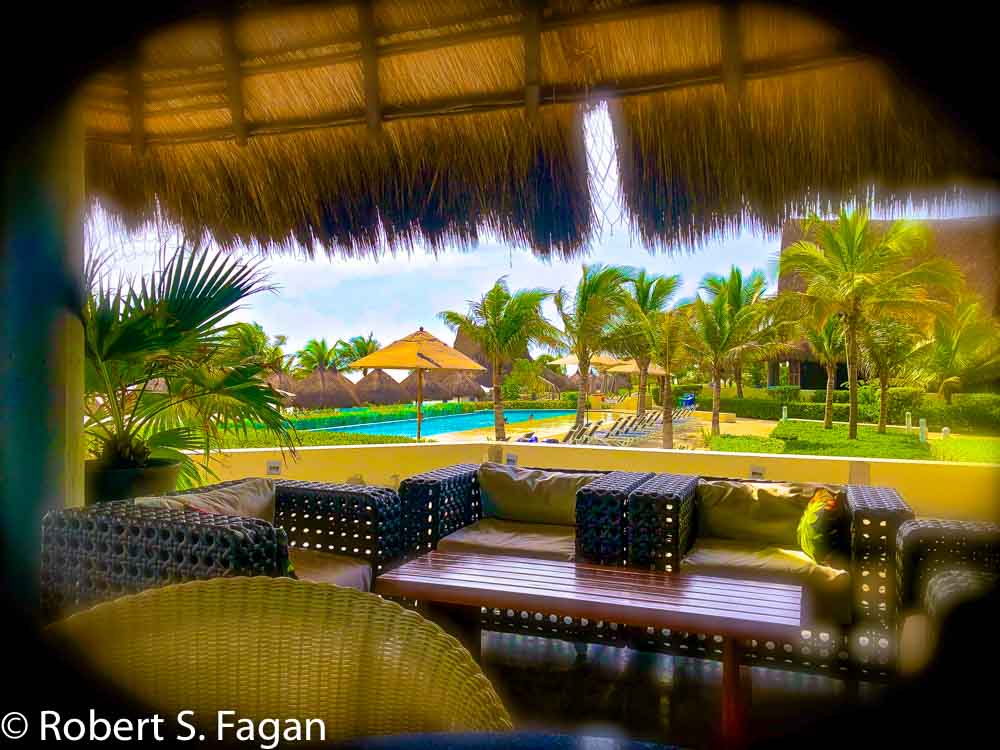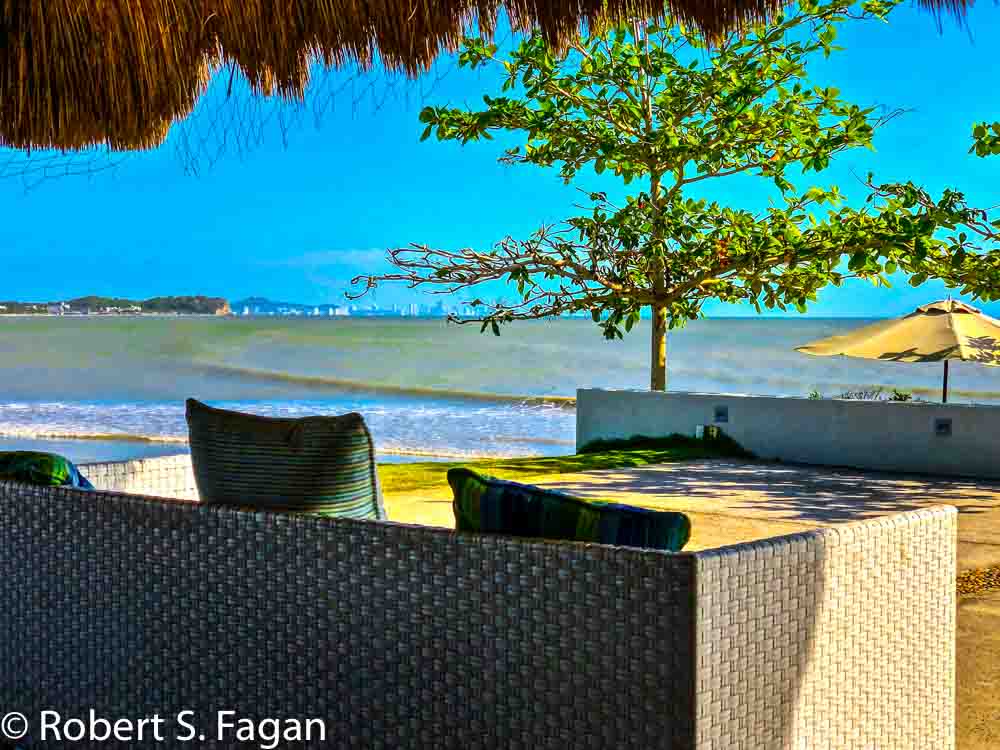 Conference facilities and meeting rooms accommodate groups of up to 700 people so the Conrad Cartagena makes perfect sense for secluded, but not difficult to access business meetings without distractions. As for weddings, the property features many memorable venues. Standard room pricing is very reasonable at $200-300 nightly, but always check for current pricing.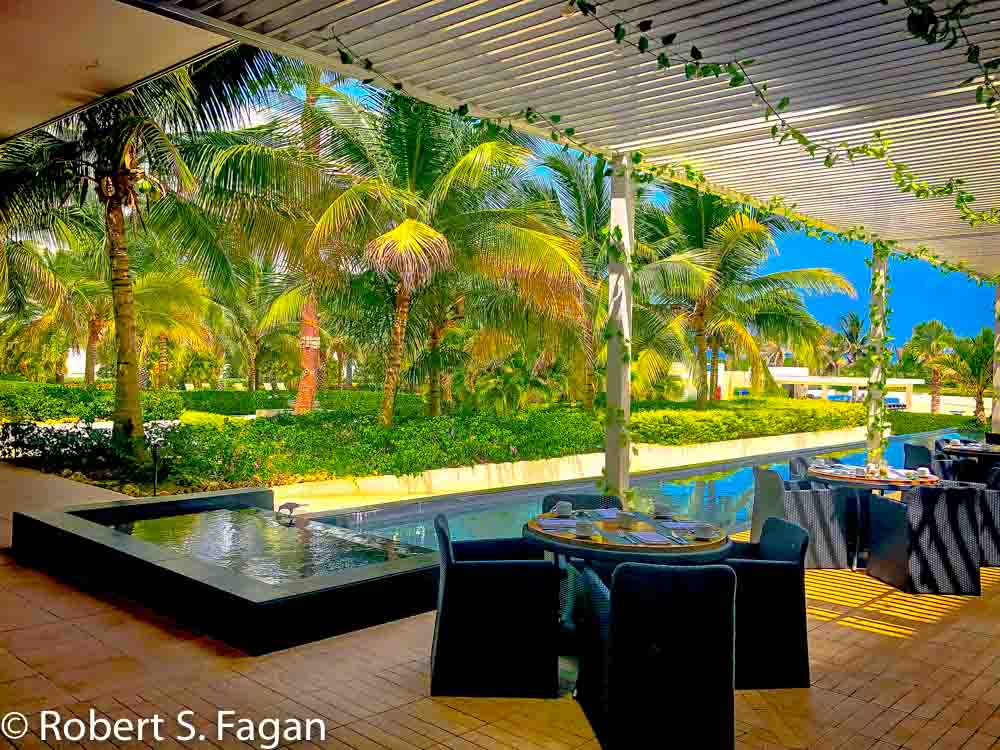 There are many indoor and outdoor dining options available.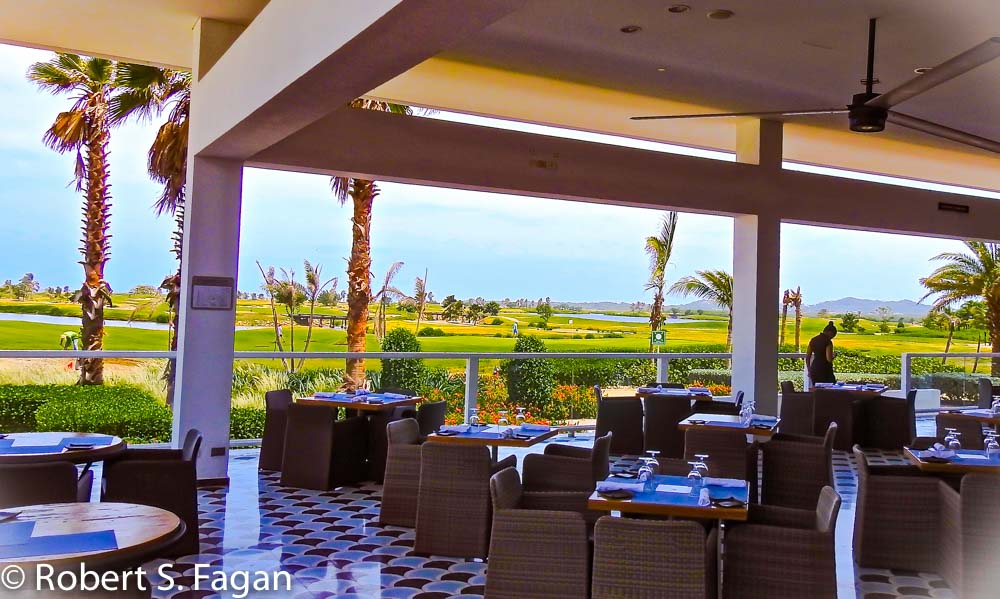 You might particularly enjoy this Conrad Cartagena option as we did for it includes clean, quiet beaches devoid of hustling vendors, but occupied inconspicuously by security. It is free of the noise and clutter of downtown and the congestion of "The Walled City" – a smart getaway option. It is no wonder why discriminating Colombians with means flock here as a weekend getaway. You should too!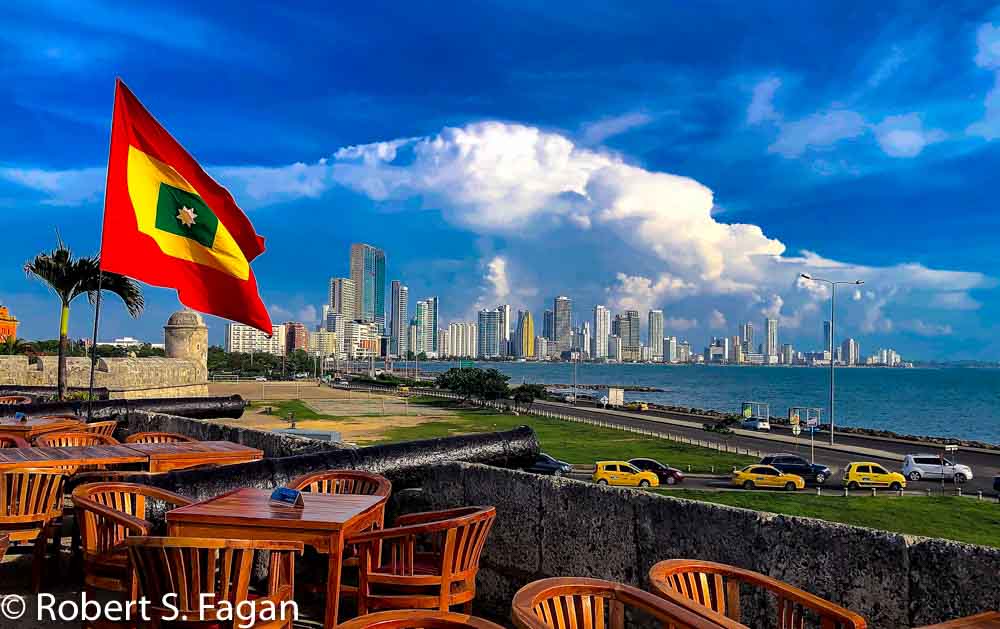 Cartagena is a city of contrasts between the colonial and the modern as illustrated above and below in the Walled City. And as the sign in the upper right indicates, "Life is good in Cartagena!"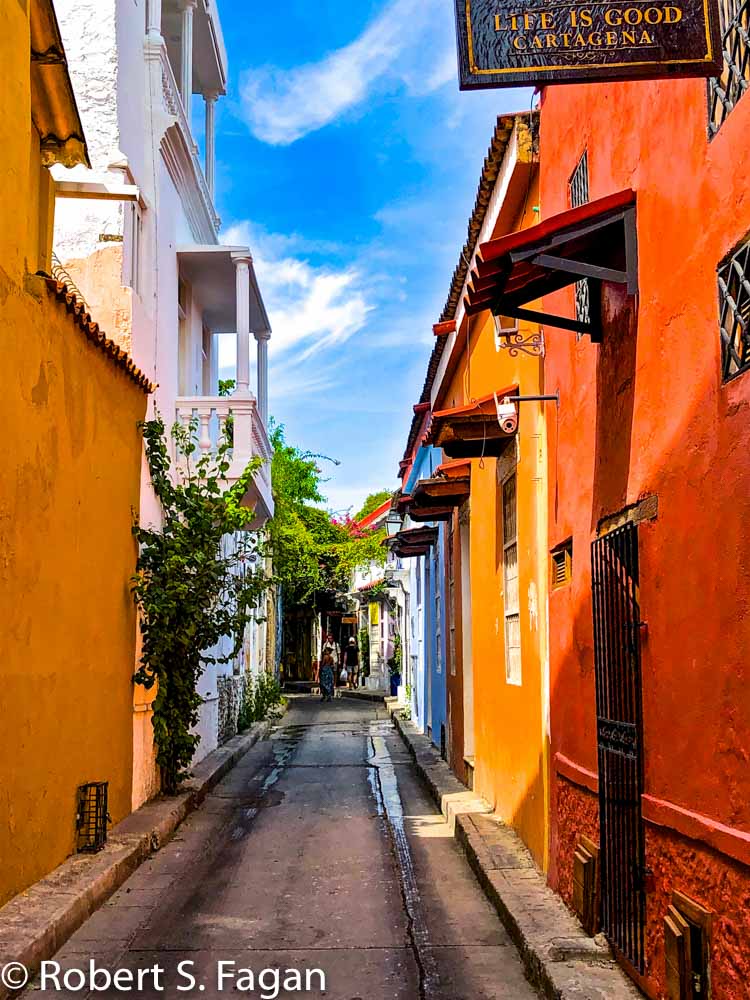 P.S. You may be happy to learn that the Conrad Cartagena takes sustainability seriously using paper straws, biodegradable plastic, and sourcing food and employees locally (daily service by two bus routes). In 2018, Hilton announced it will cut its environmental footprint in half and double its social impact investment by 2030. This makes this major hotel chain the first to institute science-based targets to reduce carbon emissions and send zero soap to landfills. The company will also double the amount it spends with local and minority-owned suppliers and also double its investments in programs to help women and children around the world – all part of its "Travel With Purpose" program. Bravo.