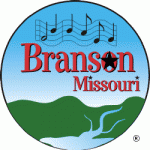 Many people have heard of Branson, Missouri, but I'll bet that closer to the two coasts relatively few people have visited there.  If you are like me, maybe you had envisioned a few bus loads of old folks converging upon some out-of-the-way rural place somewhere in Missouri called the Ozark Mountains to watch a couple of worn out entertainers perform.  Wow, was I wrong; it is more, much more.  In fact, Branson rocks!
Here is a town with a population of almost 7,500 people that is a fun magnet for more than ten million visitors a year.  And there most definitely is a discovery process to the Branson experience.  It goes something like this.  First, you have already or will hear about the town from me here.  Then if you or smart, lucky, or both, you will visit Branson.  Your first day there you will likely say, "This is pretty neat."  Within a day or two, your enthusiasm will grow to "This is terrific!'  and as you leave, you will say "I can't wait to return and to also tell my friends."
So what is it that is so captivating and causes so many to make at least one annual pilgrimage there?  I have several theories.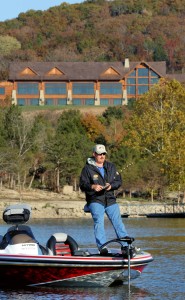 My many travels across the heartland of America have brought me to the conclusion that the folks in this area of the country are overall among the friendliest in the land and Branson, Missouri is the best evidence.  In a contest of smiles, Branson smiles win by miles – both by locals and reflected by on the faces of their many visitors. Secondly, tourism has been the main business in this town now for more than fifty years.  If a newcomer starts up and doesn't cut it, they are quickly gone.  Those who prosper have discovered the formula for good, clean fun at an affordable price – again with a smile.  Quick-buck artists don't last long here.
Branson is safe and wholesome.  It is a place for family vacations, a romantic getaway, and sporting excursion be it golf, water, or other outdoor endeavors by the guys or the gals.  It makes for a great corporate retreat.  It most certainly is a good value for all its offerings.  In short, it is a very versatile friendly destination.  And yes, there is the entertainment
there.  I imagined the place to have six or eight shows, but did you know that on any night you have the choice of more than fifty?  In fact, Branson's 59,000 seats are more than either Las Vegas or New York City.  And I'll venture to say that that range and variety will capture anyone's interest.  The entertainment talent is evident as many performers have either opted out of or retired from the fame-producing travel to live a "normal" life in this wholesome community.  (By the way, Branson is a great
spot for a vacation or retirement property.)
There are many eateries and shopping opportunities ranging from the three Outlet Malls to the upscale waterfront Branson Landing area.  The old town area harkens back into small town Americana where you will find your good old local family-owned restaurants and a Five-and-Dime store that has been prospering there for more than fifty years.  Want a theme park steeped in the local traditions?  Silver Dollar City is ranked among the Top Ten Theme Parks in America and features not only an array of exciting rides, but also many artisans and entertainers as well.
There is some famous lodging to be enjoyed as well.  Most notable is the Big Cedar Lodge which features high-end rustic accommodations that has been visited by many rich and famous.  Equally remarkable is the lodging at The College of the Ozarks.  In a remarkable program, students work their way through this college by serving at various jobs at the school including the first-class lodge and restaurant, and the farm where everything is grown.  You might be impressed that the Bushes, Tom Brokaw, Margaret Thatcher, Colin Powell, Sarah Palin, and a variety of many other notable speakers have stayed and spoken there.  And speaking of food, you just might venture out to Billy Gail's. Named Missouri's "Best Hole-in-the-Wall" restaurant, they serve hubcap-sized pancakes.  It's one of those unique roadside places with a "down home" atmosphere and trinkets, and you just might be treated to meeting the owner Gail!
You can probably sense my enthusiasm for I'm a "Branson Believer."  Yes, not long ago I thought that Branson was a just a "one-horse pony" entertainment town, but it's much bigger, much prettier, and far more interesting than I had ever imagined.
And did you know that Branson is now a bonafide golf destination?