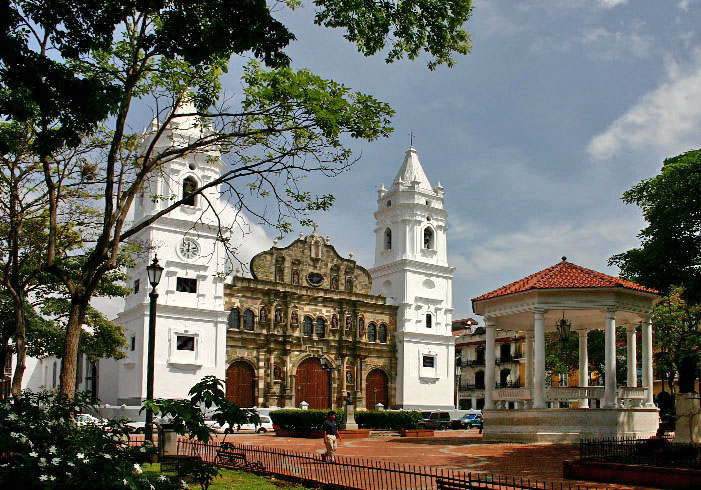 Panama City features an artistic blending of the new and old.
Traveling for me always brings new and surprising revelations about parts of the world that either I though I knew or otherwise hadn't really paid much attention to. Such was the case for my recent golf-oriented visit to Panama – a most fascinating and in many ways a unique country.
Did you know that while much of Central America flows in a north-to-south direction, the country of Panama's breadth and width is east-to-west? And most North Americans think of the Pacific Ocean to be to the west. Essentially Panama is just a slim land bridge and  the Pacific is most definitely on the south side with the Atlantic to the north. What's more, it is entirely possible to swim in the Atlantic and Pacific in the same day!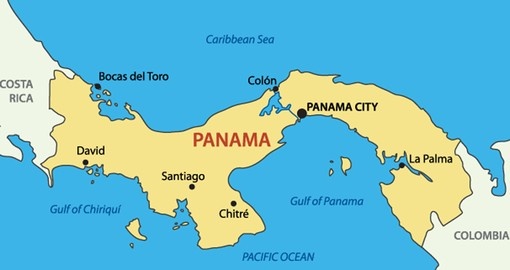 Did you know that Panama has a significant Chinese population? As was the case in North America, Chinese laborers were first brought in to Panama in 1852 to help build the trans-Isthmus railroad that would link Panama City and Colon. Only much later, did many also work on the construction of the Panama Canal. They suffered, but survived and today they thrive even creating their own Chinatown (El Dorado area of Panama City) and have added an interesting culinary, spiritual, and cultural diversity. A red door to a business establishment usually signifies Chinese ownership.
Did you know that Panama is the only place in the world where you can see the sun rise on the Pacific and set on the Atlantic?
Did you know that Columbus did not stop at the Caribbean when he landed in the new world he went on to explore most of Central America and even Panama in 1502?
Panama Canal construction circa 1907.
Did you know that it was the French that originally had the idea to create a route across Panama as far back as the 16th Century. And it was the French in 1880 who first tried to construct a canal linking the two oceans. Unfortunately, they made a bit of a mess of it and gave up in 1893 after losing almost 22,000 workers through disease and accidents. The United States later began construction of a canal on May 4th 1904 and completed it in 1914, two years earlier than planned.
Did you know that America originally wanted to build a canal in Nicaragua and not Panama? That view shifted thanks in part to the efforts of Philippe-Jean Bunau-Varilla, a French engineer who had been involved in both of France's canal projects. In the late 1890s Bunau-Varilla began lobbying American lawmakers to buy the French canal assets in Panama, and eventually convinced a number of them that Nicaragua had dangerous volcanoes, making Panama the safer choice.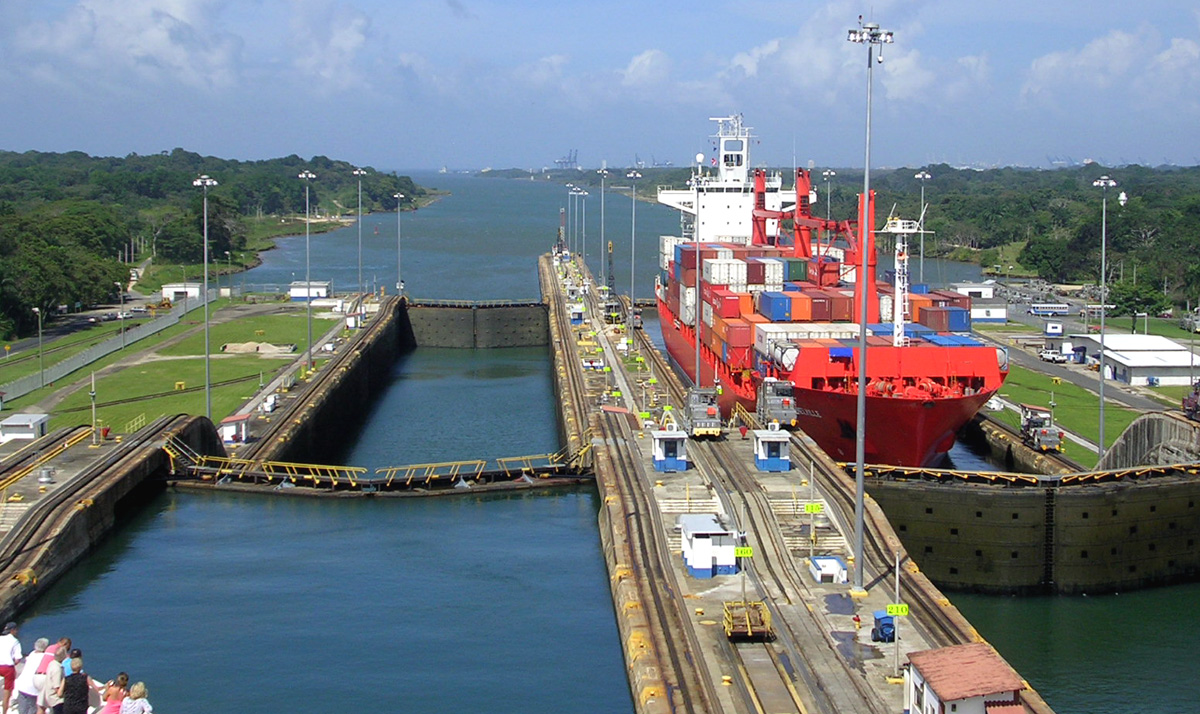 You probably would assume that everyone pays a toll to go through the Canal, but did you know that the smallest one was 38 cents by swimmer Richard Halliburton in 1928? He had boats follow him with sharpshooters to protect him from the ever-present crocodiles. Tolls for cruise ships have exceeded $400,000 for a single transit and it is anticipated that for the newer channel and its newer, bigger ships, the toll will exceed $1 million per transit.
Did you know that each of the canal's locks are 7 feet thick, and more than 121 million cubic feet of concrete was used to create the canal's locks and dams? And did you realize that travel time through the approximately 50-mile canal is about 8-10 hours?
Did you know that the Panama Canal contributes fully a third of the country's total economy?
Did you know that Panama has the second-largest duty-free zone in the world as well as has the second largest registrant for offshore companies second, second only to Hong Kong?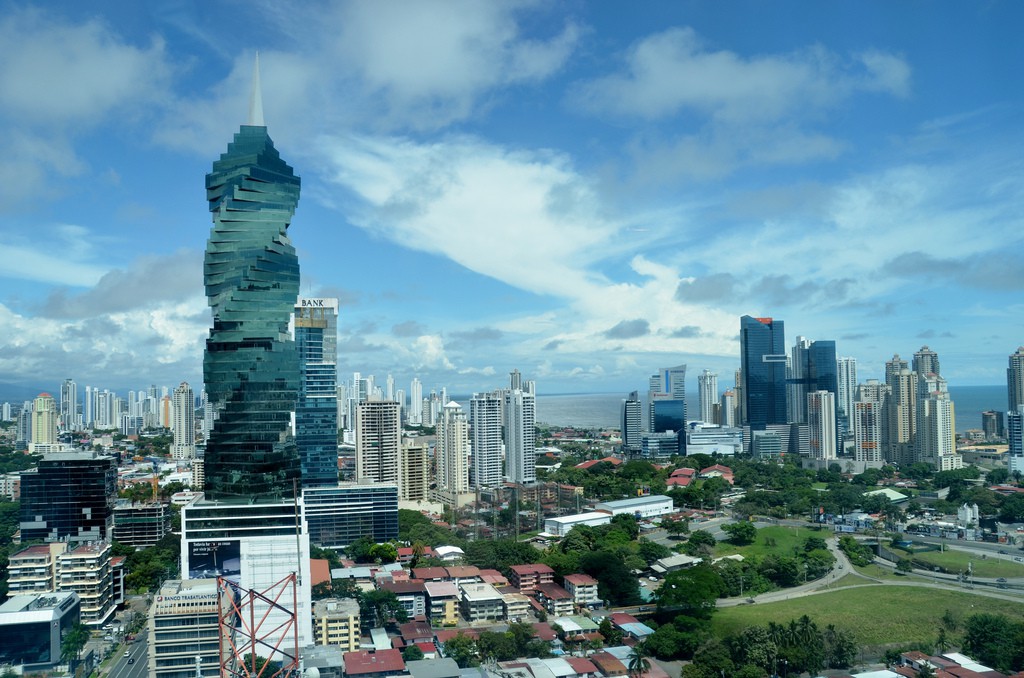 The 52-story F & F Building (formerly Revolution Tower) is just one of many fascinating modern structures reaching for the sky in Panama City.
Did you know that Panama features an amazing biodiversity and shelters more birds than the United States and Canada combined? That makes for a bird-watching heaven.
Did you realize that for such a small country, Panama has over 1,500 miles of beaches, many of them pristine?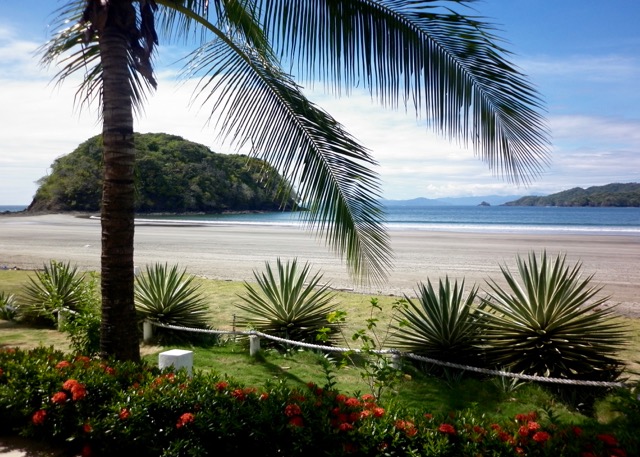 Could you picture yourself here at the Los Santos Province where the beach juts out gently into the Pacific?
Did you also know that Panama boast some outstanding hotels? I enjoyed the Bristol and Waldorf Astoria hotels in Panama City while I also visited the J.W. Marriott two hours further west on the beach. For a fun, active family resort, the all-inclusive Royal Decameron Resort fits the bill. Each was superb and I was never concerned for my safety trekking around Panama City.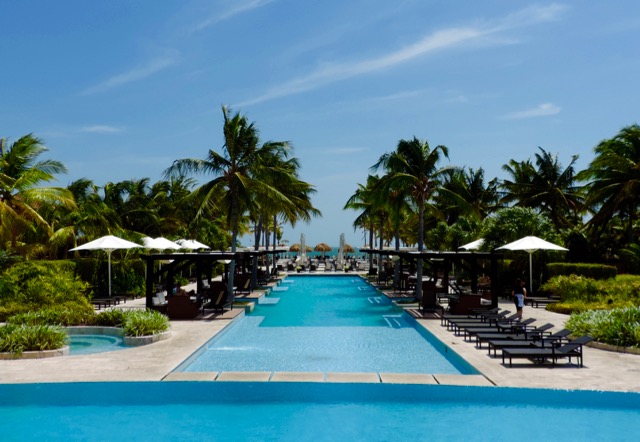 You will swim in the lap of luxury whether by the pool or the soothing Pacific at the J.W. Marriott as shown above.  (Photo by Robert S. Fagan)
Did you know that the US Dollar is the official currency and Panama was the first Latin American country to adopt it as its own? There is no need for airport, bank or hotel conversions here as your dollars work everywhere though they call the currency the "Balboa."
Did you know that Panama is situated south of the "Hurricane Alley" so that bad storms tend to bypass the region?
Did you know that Panama has only two seasons as they call it. The dry "Summer Season" is from December through March that is surprisingly temperate and dry. After that comes the "Rainy Season" when you can often expect a shower a day and higher humidity.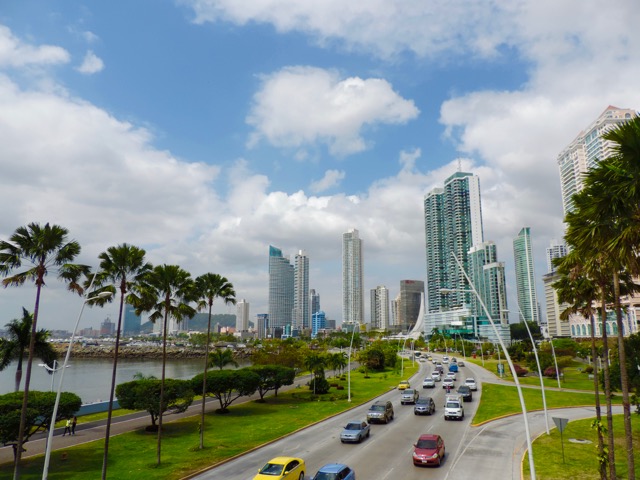 Panama City hugs the Pacific so much so that many of the high-rises and the Pan-American Highway shown above are built on landfill.  (Photo by Robert S. Fagan)
Did you know that baseball, boxing, and soccer are the most popular sports in Panama? Panama has given the world Baseball Hall of Famer, Rod Carew and boxing champion Roberto Duran.
Did you know that Panama has historically had the lowest population of all the Latin American countries?
Panama assumed full control of the Panama Canal in 1999, which was previously taken care of by the U.S. troops. Did you know that this was the same year that Panama elected its first female President, Mireya Moscoso?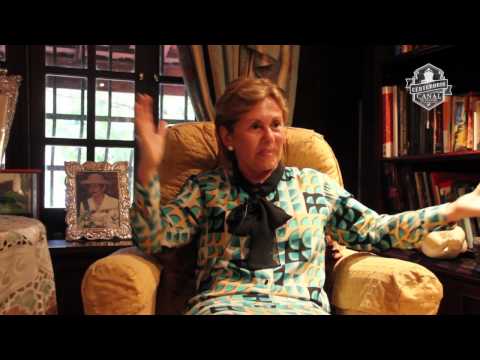 Panama's First Woman President, Mireya Moscoso
Did you know that Panama is one of only a few countries in the world who decided by constitution not to have a military force? Instead Panama has Panamanian Public Forces that were created to police the country.
Did you know that Panama has more United States Expats than any other country in the world? The Panamanian constitution gives foreigners and citizens the same right to own property. (Many residential buildings have a 10-, 15-, or even 20-year tax exemption to encourage Westerners to invest and live in Panama.)
Did you know that Panama City is the only capital city in the world to have a rain forest within its city limits and it is the second largest one in the Western Hemisphere?
And did you know that Panama Hats aren't made in Panama? I'm sorry to burst your bubble, but they crafted and manufactured in Ecuador and shipped and distributed from Panama.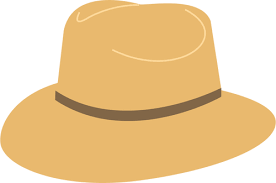 And I mentioned golf, did you know that you there are two Jack Nicklaus-designed golf course – one of which is public and anyone can play? And did you also know that December through March is "summer?" Then it is dry, and the weather is neither as hot or as humid as you might have imagined. Beyond that is the rainy season, but you can still fit in a round of golf, typically in the morning. And the golf course conditioning is equal to or better than what you will typically encounter in the Caribbean making for a good value!
Below is the venerable Club de Golf de Panama.  (Photo by Robert S. Fagan)