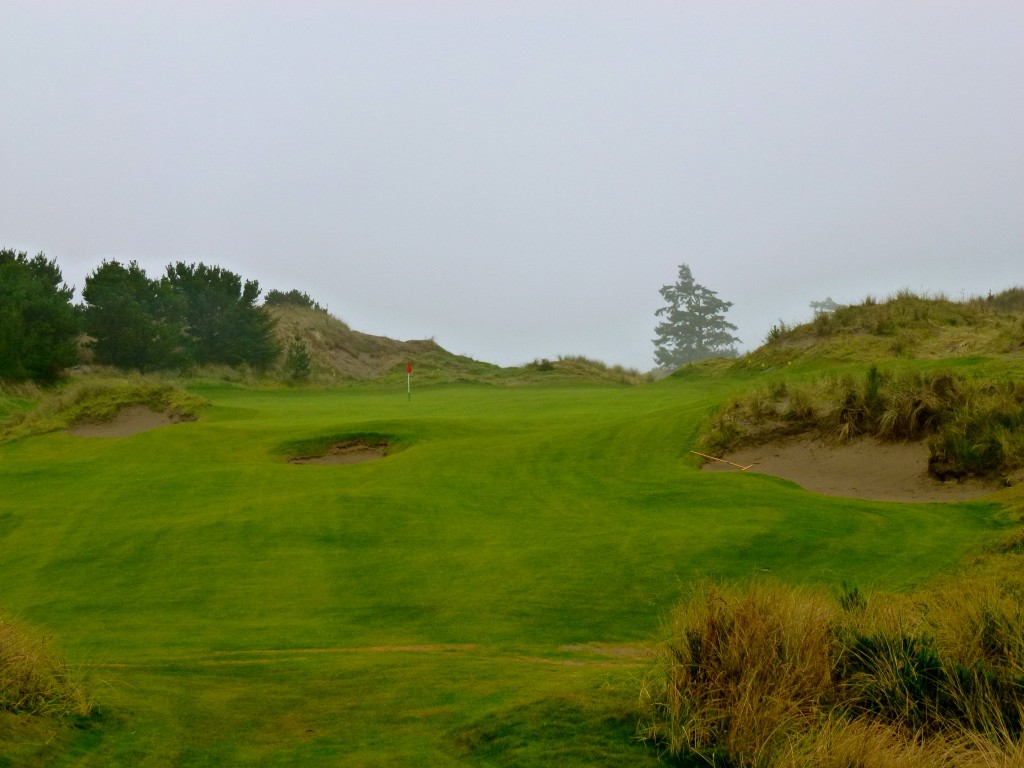 The first hole of the Bandon Preserve Course at the Bandon Dunes Resort lets you know that you are in for a short-game and par-three treat!  (Photo by Robert S. Fagan)
Want to know what might be the best 13-hole par-3 course on the planet?  I propose that it is the new Bandon Preserve course that officially in 2012 becomes the fifth course at the esteemed Bandon Dunes Golf Resort.
Owner Mike Keiser saw a need for a shorter, but fun and demanding layout in which perhaps weary golfers who may want something a little less physically strenuous, but as gamey.  He hired the team of Bill Coore and Ben Crenshaw who already designed the wonderful adjoining par-71 Bandon Trails as well as an equally engaging 9-hole par-three course for the Colorado Golf Club.  The result is an up-and-down layout that features about every kind of hole you can imagine at or less than 152 yards and with no water.   There are trees, deep bunkers, double greens, semi-blind, and uphill and downhill holes in a wonderfully engaging assortment.  About the only weakness some may point to is that this compact layout went with 13 short holes as opposed to a smaller number of holes with some offering more length.  Anyway on most days, many can lighten their load to just short irons.
Rather than describe the holes in detail, here are a series of pictures that say so much more.
Watch out for the bunkers on the second hole.  (Photo by Robert S. Fagan)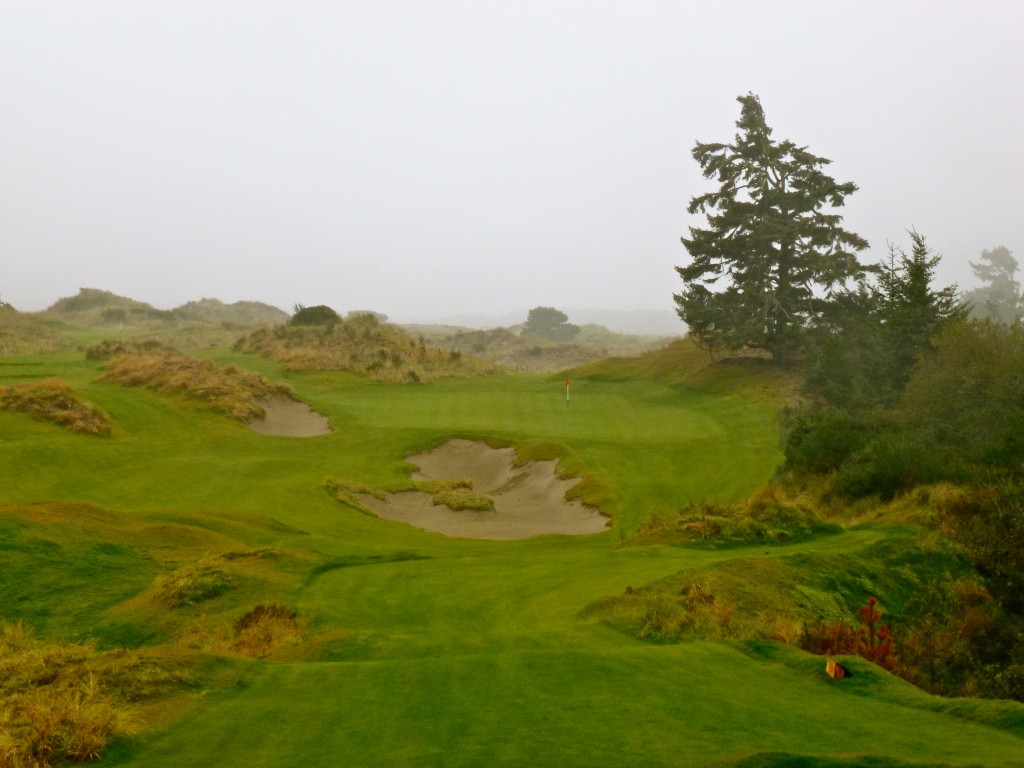 The 106-yard pitch on the third is appears benign.  (Photo by Robert S. Fagan)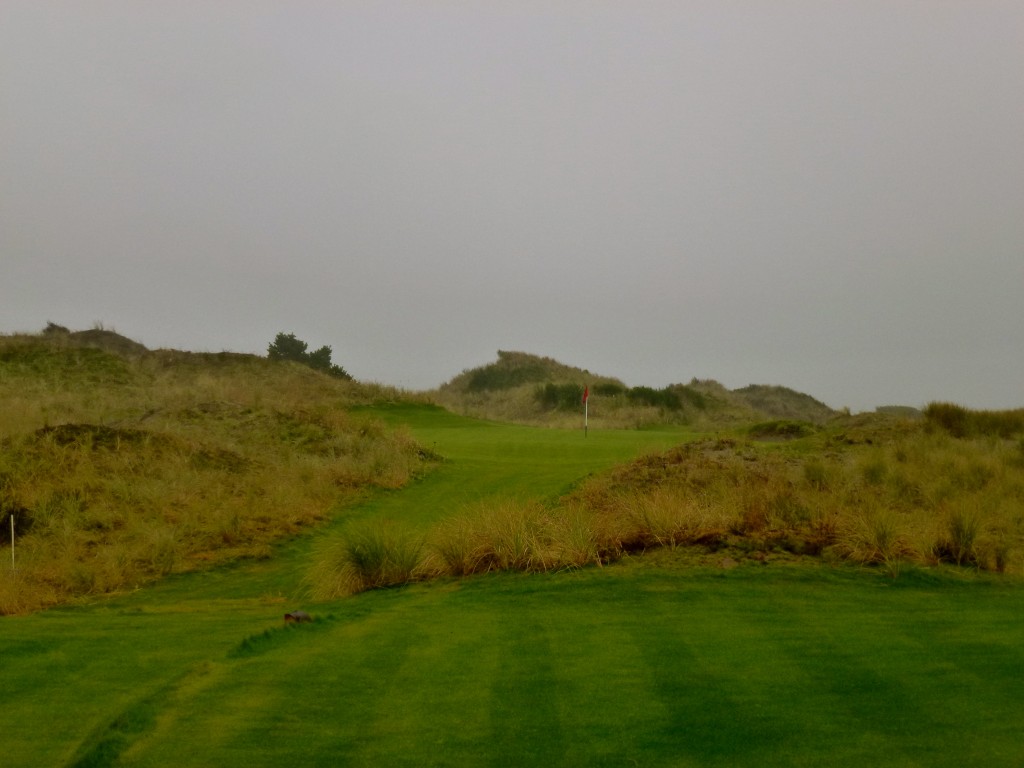 There are no routine putts at The Bandon Preserve as evidenced by the 4th.  (Photo by Robert S. Fagan)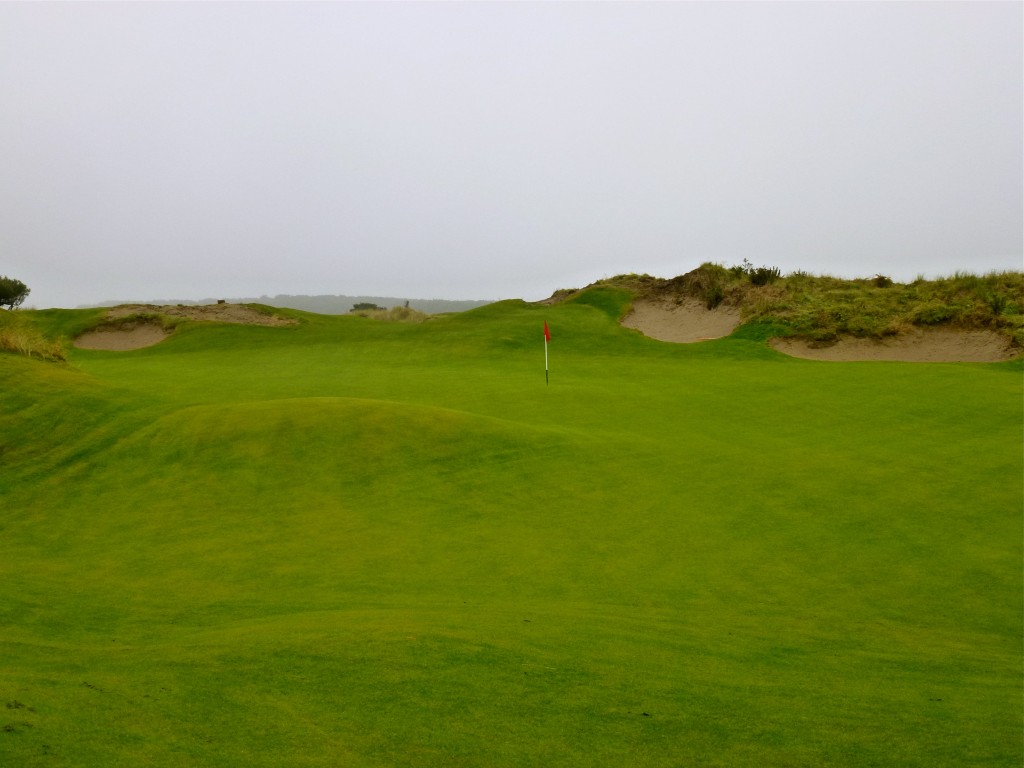 The fourth green shares a common surface with the seventh in the distance.  (Photo by Robert S. Fagan)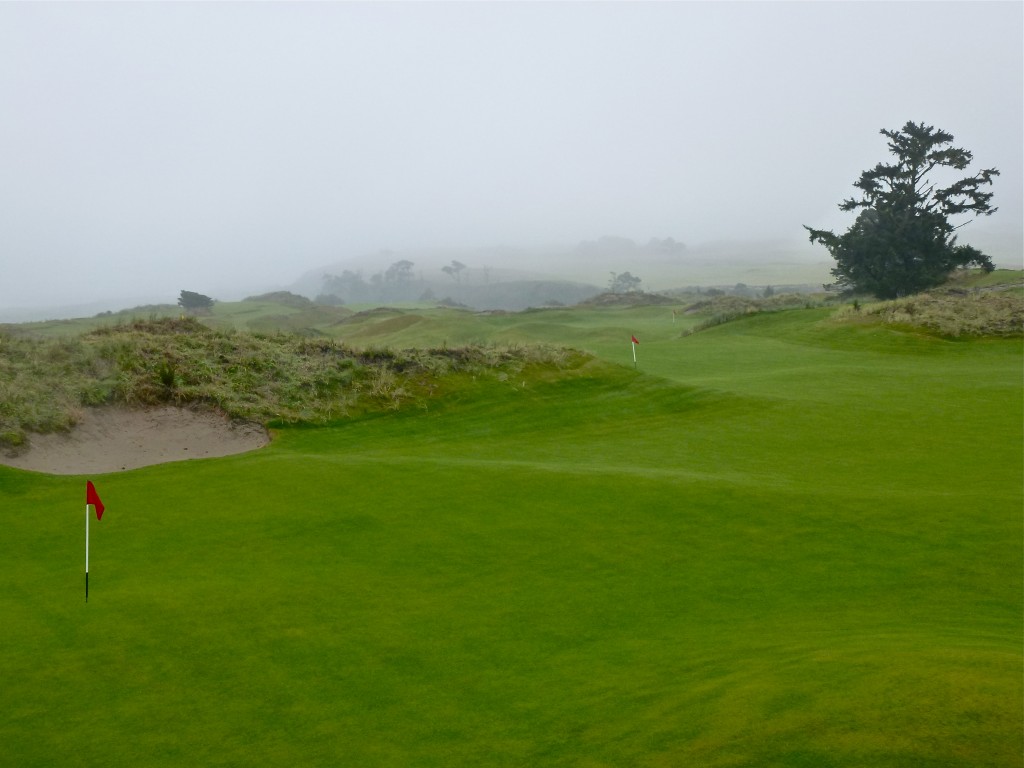 The fifth illustrates the many looks you face.  (Photo by Robert S. Fagan)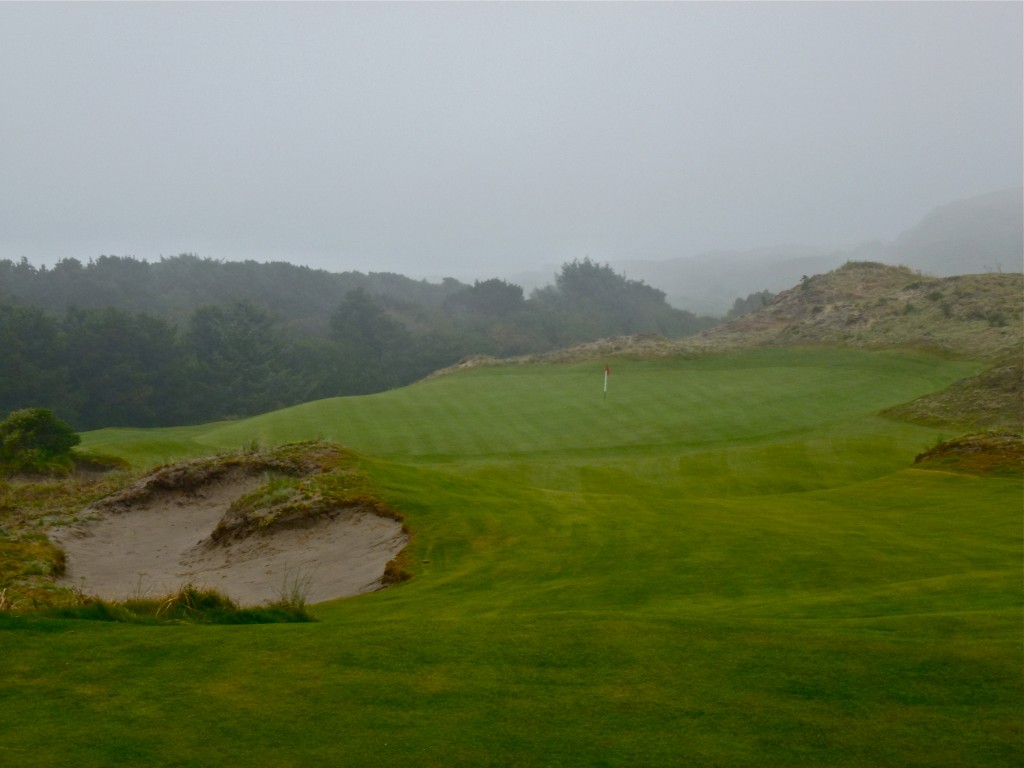 Dastardly bunkers guard the front and left of the 6th green.  (Photo by Robert S. Fagan)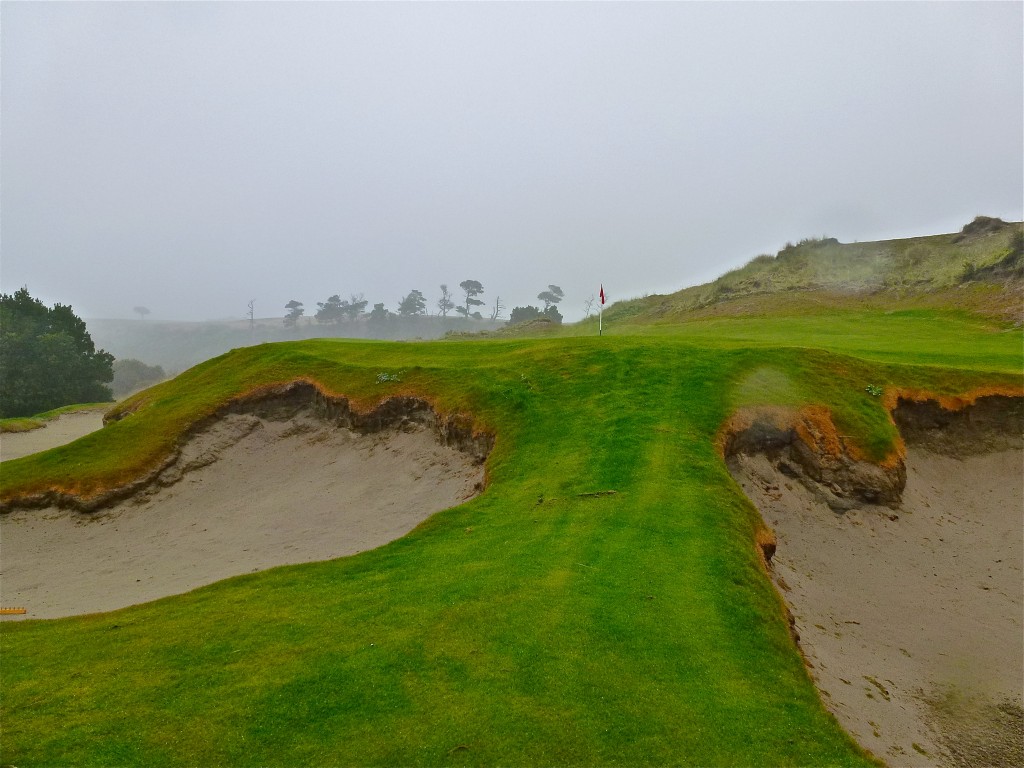 The 8th is only 78 yards from the tips, but you'd better be precise.  (Photo by Robert S. Fagan)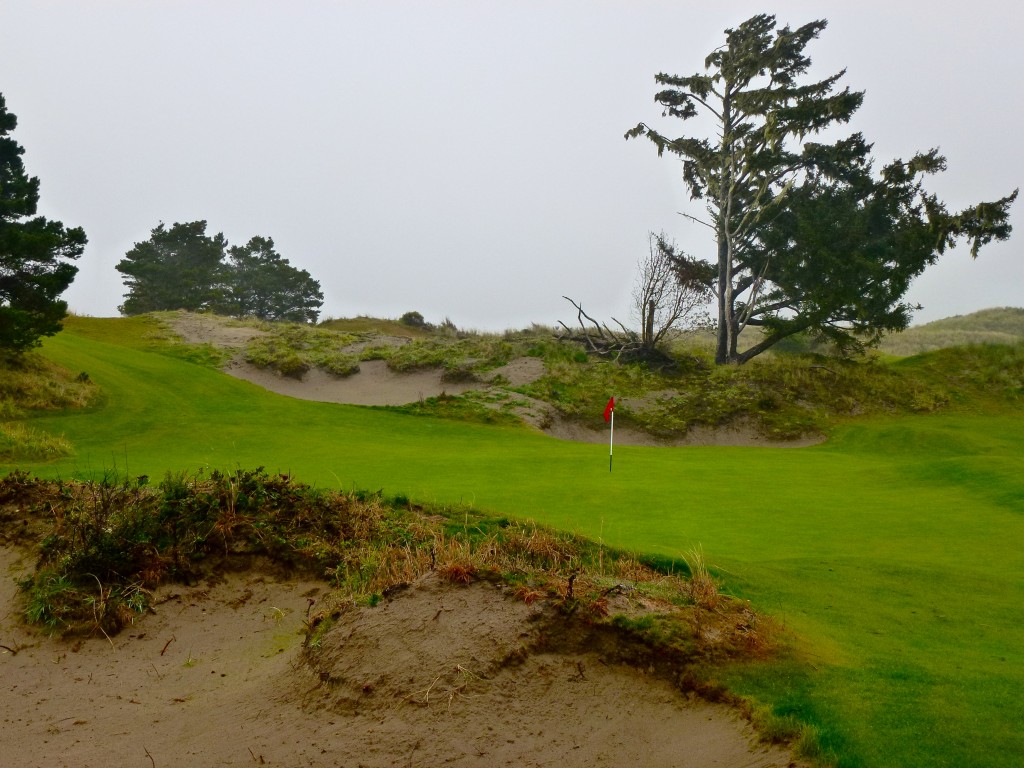 Hitting toward the 9th green the day I visited was like hitting toward an ocean of misty infinity.  (Photo by Robert S. Fagan)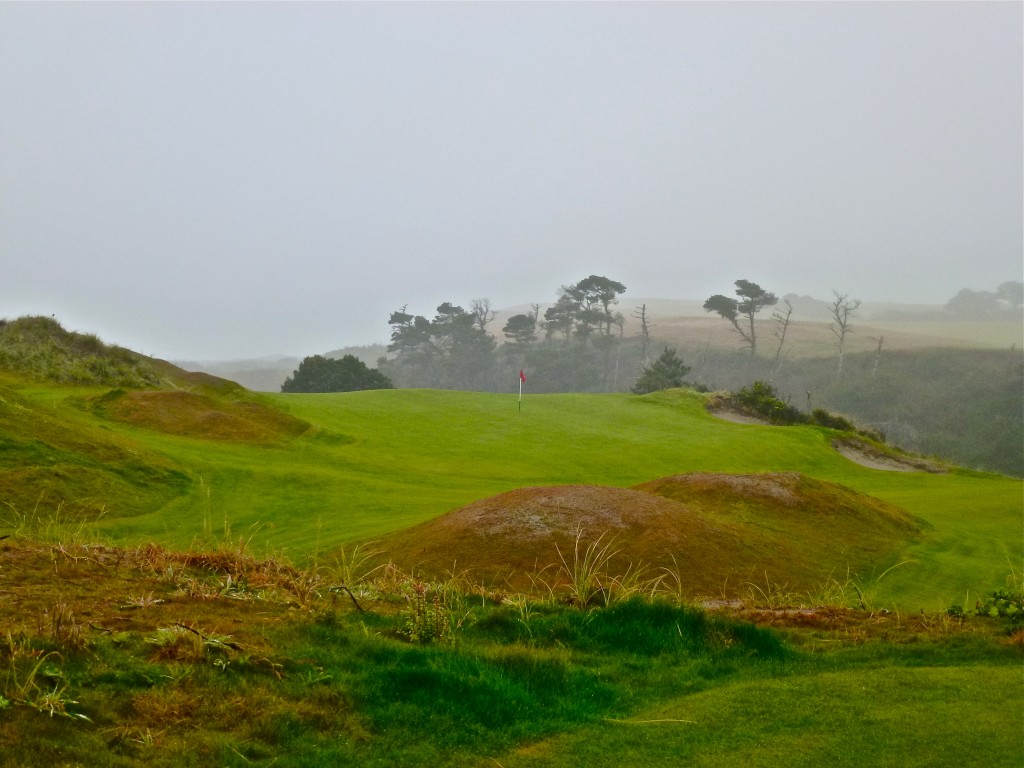 The 152-yard 11th is tied with the 5th for being the longest hole, and don't go left.  (Photo by Robert S. Fagan)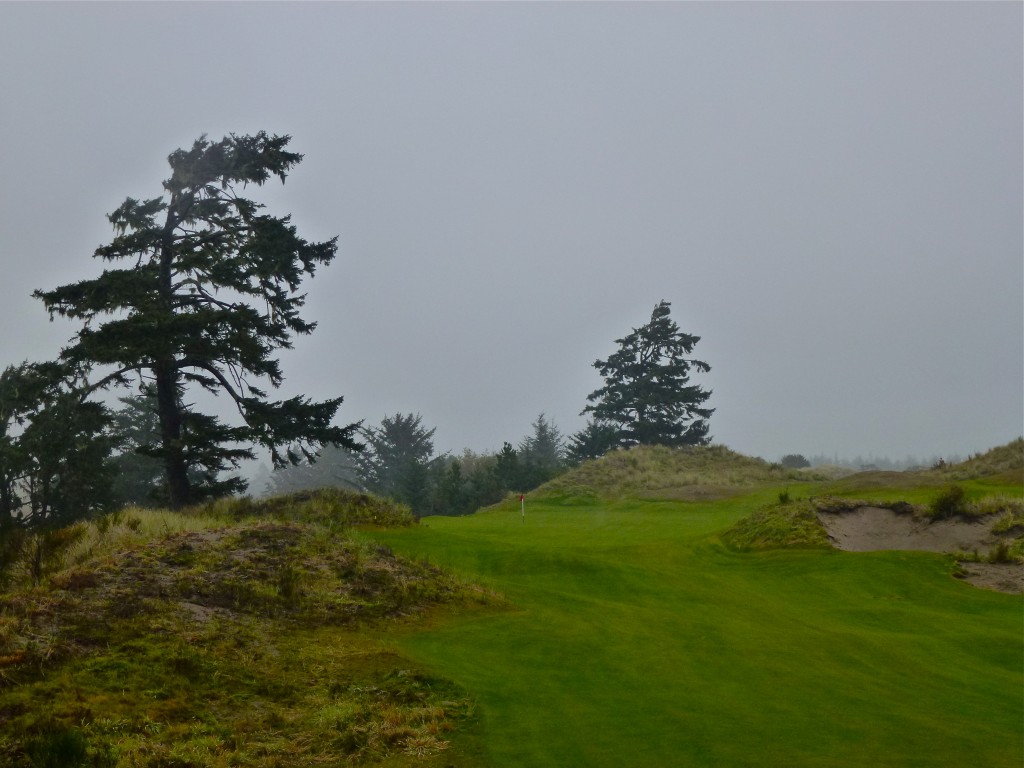 The 12th continues the journey back to the clubhouse.  (Photo by Robert S. Fagan)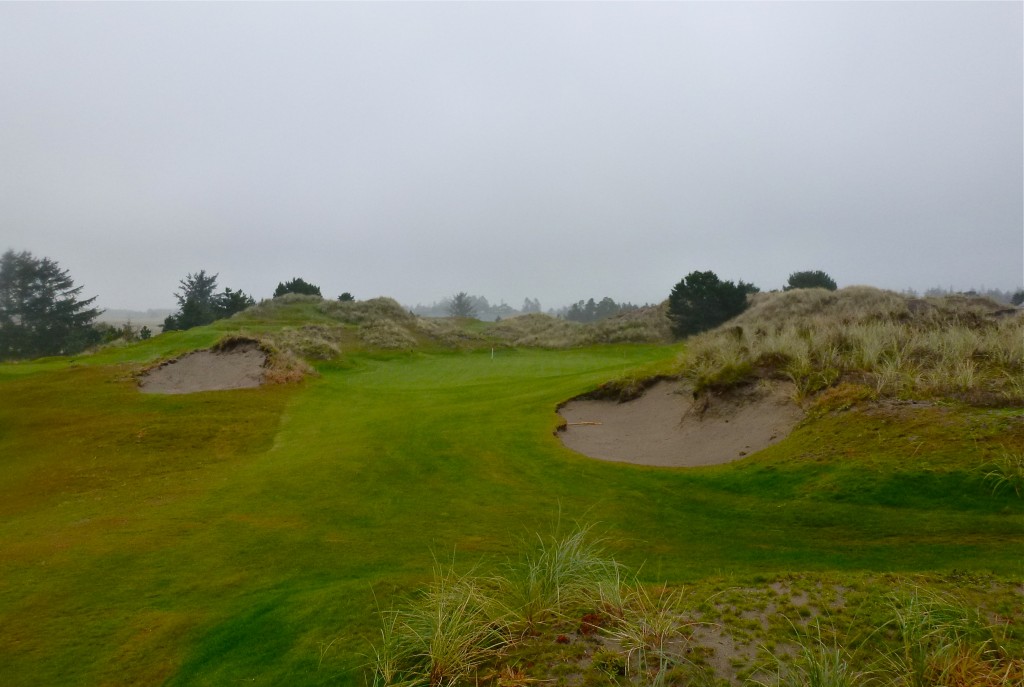 The 110-yard 13th finishes "The Baker's Dozen" of little artistic and challenging delights – another delicious offering in the wonderful Bandon Dunes menu.  (Photo by Robert S. Fagan)