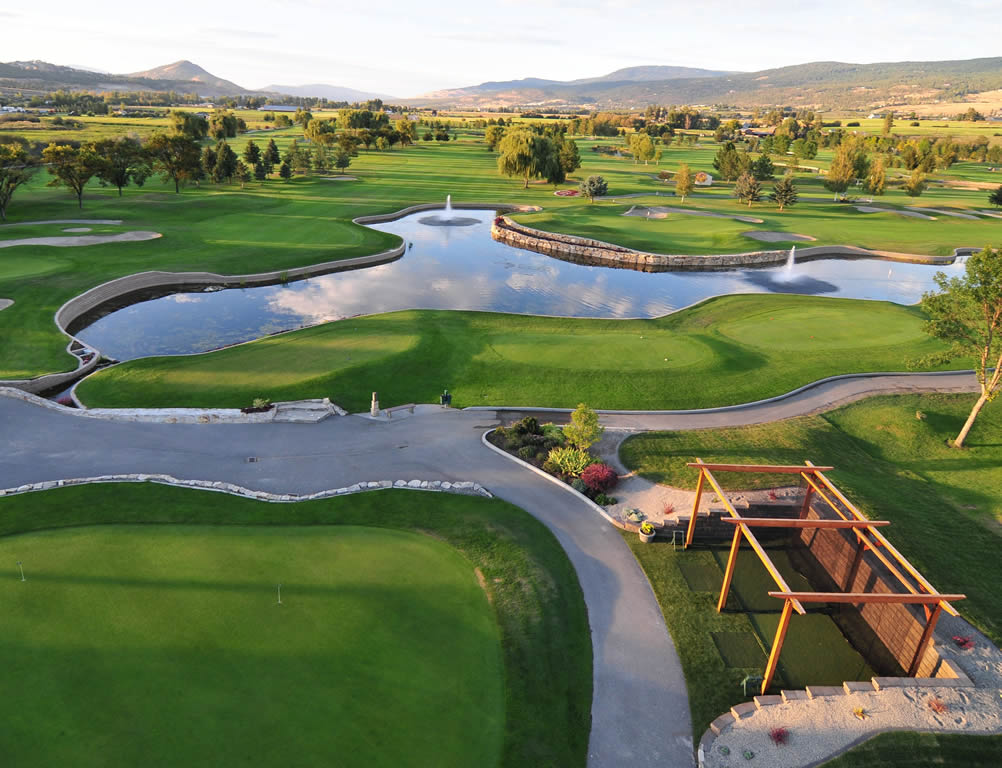 Looking out from the clubhouse area from left to right toward the 18th hole, 2nd green, and 1st tee. (Courtesy of Tourism Kelowna and the Kelowna Springs Golf Club)
Located nearly adjacent to the Kelowna Airport and just off of Highway 97 that runs through town, Kelowna Springs is a sporty flat course called by locals as their "best kept secret."
Kelowna Springs is situated on the flat valley floor, but that doesn't mean that it isn't interesting.  It is a flat valley course that is very walkable and playable, but not without its challenges.  True to its name, seven ponds come into play on eleven holes.  What more is that golf course architect Les Furber designed the green sites as interesting push-up undulating affairs that have been artfully bunkered.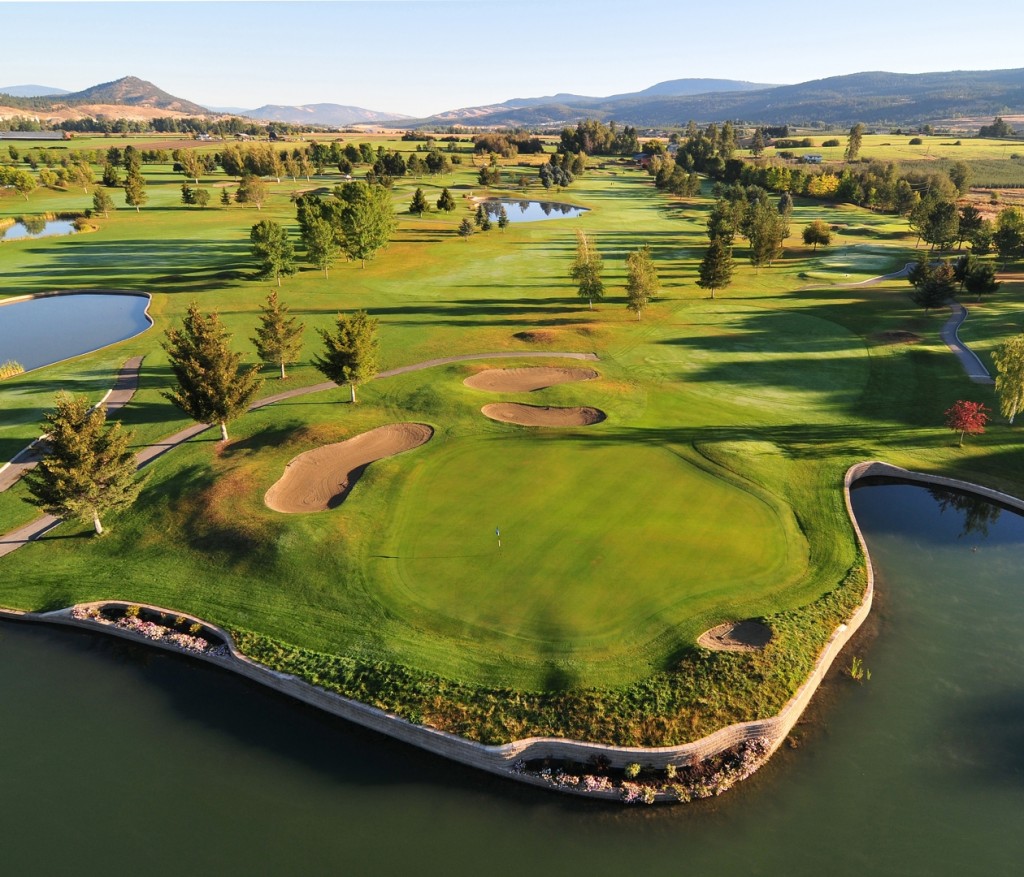 Looking down at the par-three 4th green and dogleg left par-five 5th. (Courtesy of Tourism Kelowna and the Kelowna Springs Golf Club)
The course is easily walked and though it breaks no new ground or affords no special vistas (other than the generally gorgeous Kelowna surrounds), this is just the type of course that beginning, casual golfers, and seniors will thoroughly enjoy.  It has been lauded as one of the best values in Canada.
Below is the double-green that combines the first and eight holes. (Courtesy of Tourism Kelowna and the Kelowna Springs Golf Club)