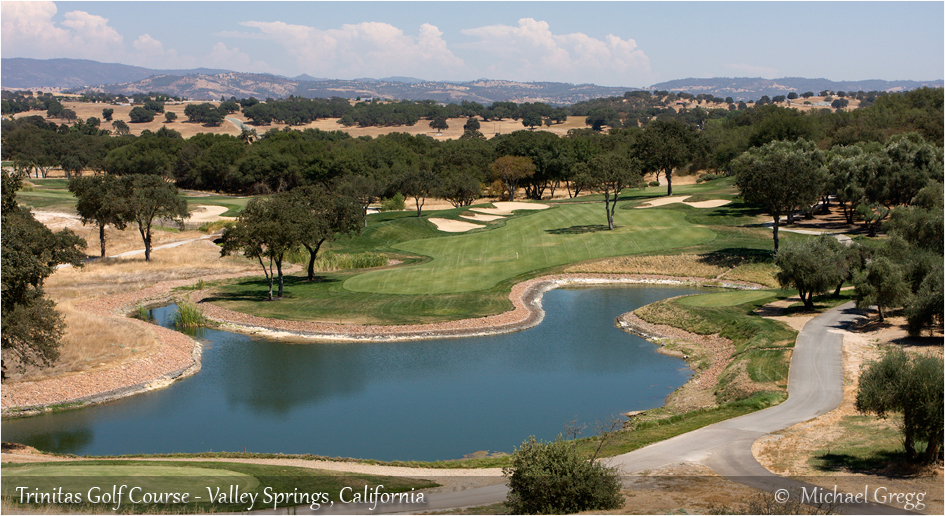 The ambiance and views of the Trinitas Golf Club are sublime as shown by the par-four 13th.
"Build it and they will come" was at the heart of entrepreneur and olive farmer, Mike Nemee's golf course dream.  His operating golf course called "Trinitas" has received many honors with some even likening it to some special places such as Augusta and other famous golf venues.  Be that as it may, he and his course are under attack – a mean, vicious attack; one apparently not based upon either fact or truth.
Nemee like some before him decided to design and build his own golf course on a pristine property about twenty minutes outside of Stockton, CA.  With no formal golf course architectural training and nothing more than an entrepreneurial spirit and a 6-handicap game, he became inspired by a property he purchased and penciled out a memorable course that today golfers enjoy.  Trinitas is a gorgeous, sometimes quirky, but always fun and engaging layout that will test anyone.  In fact, of the more than 2,550 courses I have played, my experiences walking and playing Trinitas rank with the best.
Trinitas might be described as a minimalist design as Nemee moved so little dirt that no grading permit was even required.  No problems either with State environmental law or fish, game or wildlife concerns.  (Nemee estimates that governmental agencies have made around sixty visits to the course.)  He removed only six trees of the 6,000 oak trees and the 1,500 mature olive trees were left untouched.  Nemee likes to say that more than designing the golf course, he discovered it on the property.
This Trinitas property is rather remotely situated – it's "out in the sticks" yet only about 20 minutes northeast of Stockton, CA and some major north-south highways.  Mike and wife Michelle's parents each have a property adjoining the course and only a few homes adjoin two of the holes.  Mostly the surrounding area is low-production agricultural land in a county that has little population or commerce.
Golfwise, I heartily recommend the course.  It is very challenging for the expert player who will often need to layup off the tee whereas it is quite playable for the average golfer – an uncommon trait.  The rating/slope is a healthy 73.3/149 making it a "wolf in sheep's clothing" at just under 6,700 yards from the tips.  The greens putt superbly and the fairways are nice and tight.  When you gaze beyond the golf course you are greeted by magnificent views of the local countryside and the Sierra in the distance, but you'd better keep your attention to the task at hand, because Trinitas will punish you if you are careless.  The par-threes are among the best anywhere and very different from each other.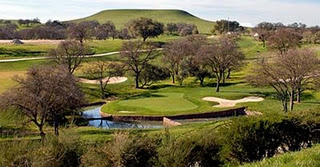 The short little par-three 3rd hole is not only one of the best in California, it ranks with the best in the world!
Trinitas is more than a golf course, it's truly a golf experience, though still a Spartan one without other amenities. Nemee and his family share their residence with the maintenance equipment garage and the make-shift golf shop though a five-star hotel, spa, and golf academy were originally planned.   It all makes for an amazing story that is continuing, and it's survival is far from assured.
The project began in 2003 and I first visited the site before it opened in 2007 and was so impressed that I wrote about it.  Nemee's vision was a combination of being a steward of the land and nature as it is a member of the International Audubon Society.
Once on the property, you will enjoy not only peace and quiet, but a plethora of wildlife. Visit, play the course, or chat with Mike Nemee and you come away with a heartfelt feeling that this is a wonderful project for the environment and golfers, as well as the struggling economy of Calaveras County that in 2011 has a 20 percent unemployment rate.  Succinctly stated, Trinitas directly supports recreation, agriculture, and tourism.  In fact, the project was listed in the Obama Stimulus Package, that is until the County said "No" though the community as a whole (schools, sheriffs, veterans, firefighters, taxpayers association, unions, Chamber of Commerce) came out in support of them.  Now the County is trying to halt olive oil production and sales together with any golf.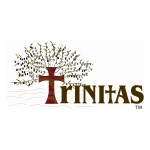 Nemee steadfastly maintains that he has steadfastly followed the County's lead since the beginning.  The County initially approved this all, but now has reversed itself reflecting a mean-spirited no-growth political agenda against not only the Nemee's, but golf.   The sad thing is that most of the people against it have never even set foot on the course or property.
The Nemee's are religiously inspired and you will discover all types of facility features that are inspired by the "Trinity" with 3's greeting you in the yardages, bunkering, mounding and other golf course features, and more.  The course is really a special experience, a fantastic walk, and a facility worth the golf community rallying behind.  And remember, I rank its par-3s among the best in California!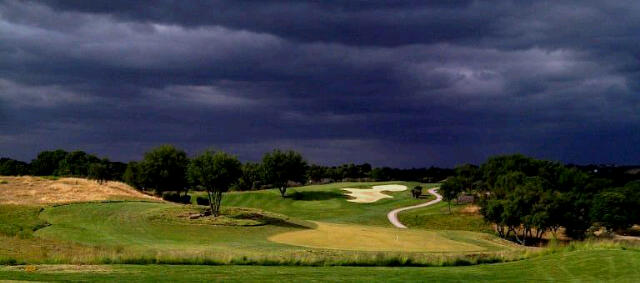 A good drive on the par-five 13th leaves you with this impressive challenge.
Yes, Trinitas is really, really fun golf experience and it continues to be open, though don't expect any fancy bar or restaurant (pack a sandwich).  Their Trinitas olive oil is sublime.  And if you meet Mike and Michelle Nemee, you will come away inspired.  Go play Trinitas now; buy their olive oil and enjoy this unique golf experience.
Trinitas is so good that it is worth a trip from anywhere in California.  Also it is built to drain quickly so that it is a good place to play winter golf as well.  If you enjoy "pure golf," you will definitely want to experience Trinitas!
For more information or to book a tee time, refer to www.trinitasgolf.com.
Below is a view of the par-four 16th hole from the teeing area.