The par-five 1st hole stretches uphill to just over 500 yards and presents an inviting start to your round at Arbuckle.
Want to experience a really nice surprise, a hidden gem of a 9-holer?  Just a few miles west of Interstate 5 north of Davis and Sacramento is the little town of Arbuckle.  There sits a surprise of a golf course.  Is it a great golf course?  No, but as the flat land begins to rise this 1928 vintage course has a look and personality that is far more engaging and entertaining than you might imagine.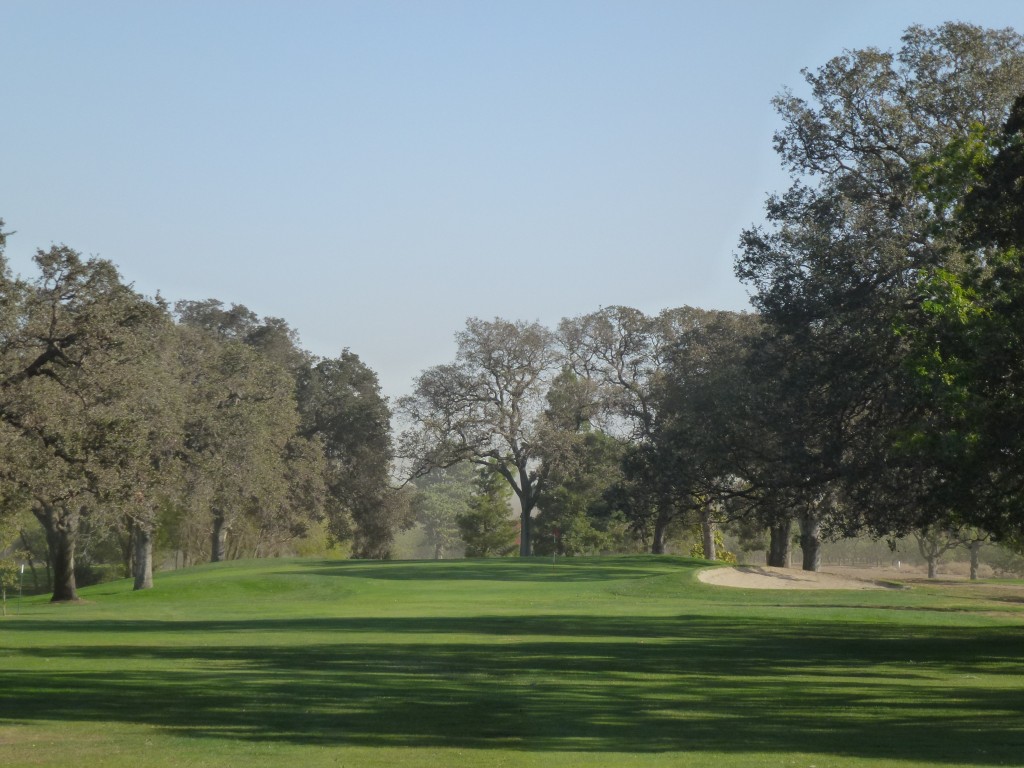 The par-three 7th can stretch to 197 yards making it a stout challenge.
The par-five first hole may be the most fun of them all and with in collection fairway rising uphill to the green is an inviting vista through the trees.  In fact, mature trees frame every hole making several rather demanding.  The greens sites and bunkering are not particularly remarkable though they do provide solid-shotmaking requirements.  Of note is the other par-five 5th that doglegs to the right and has a big old tree squarely in the fairway making you figure some way to negotiate it if you intend to conquer the hole.  And looking ahead, the club has planted a newer tree in the middle of the fairway in the shadow of the big one for the time when it perishes.  Likewise, there  is another sapling planted in the midst of the strong par-four 8th.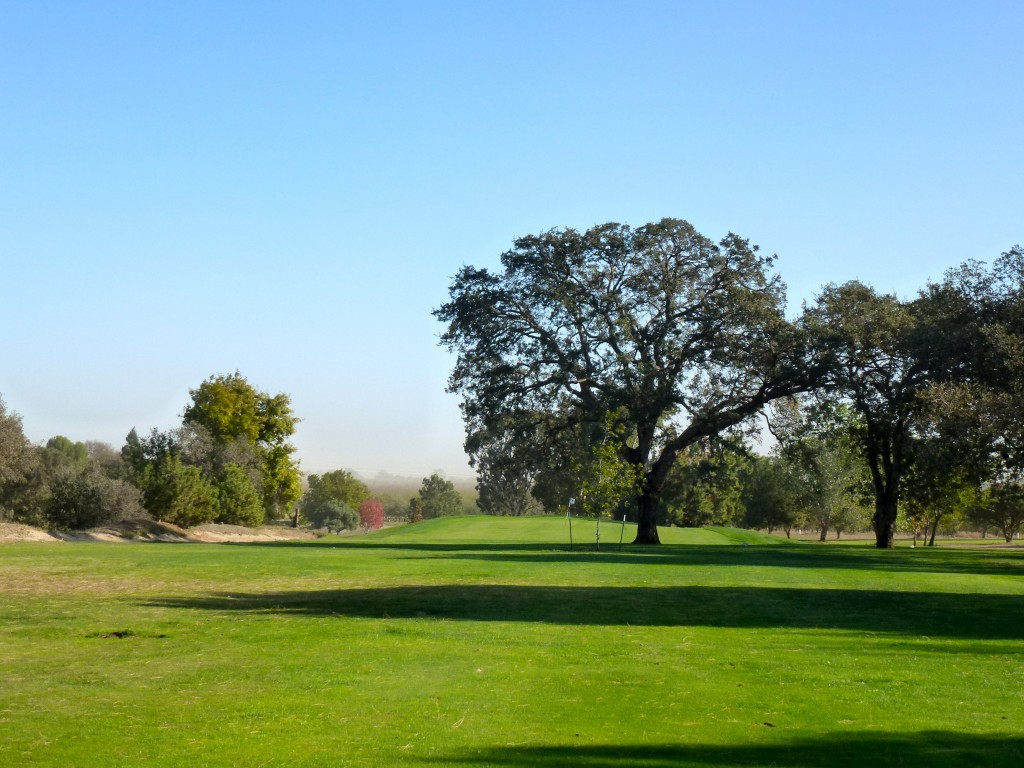 Note the big tree and the new tree that block many approach shots to the par-five 5th hole that stretches to 548 yards.
While the layout will never make any "best lists," it is one of those courses with enough charm and character to attract travelers and retain the interest of locals fortunate enough to play there. This is a fun play and you will enjoy the short detour off of Interstate 5.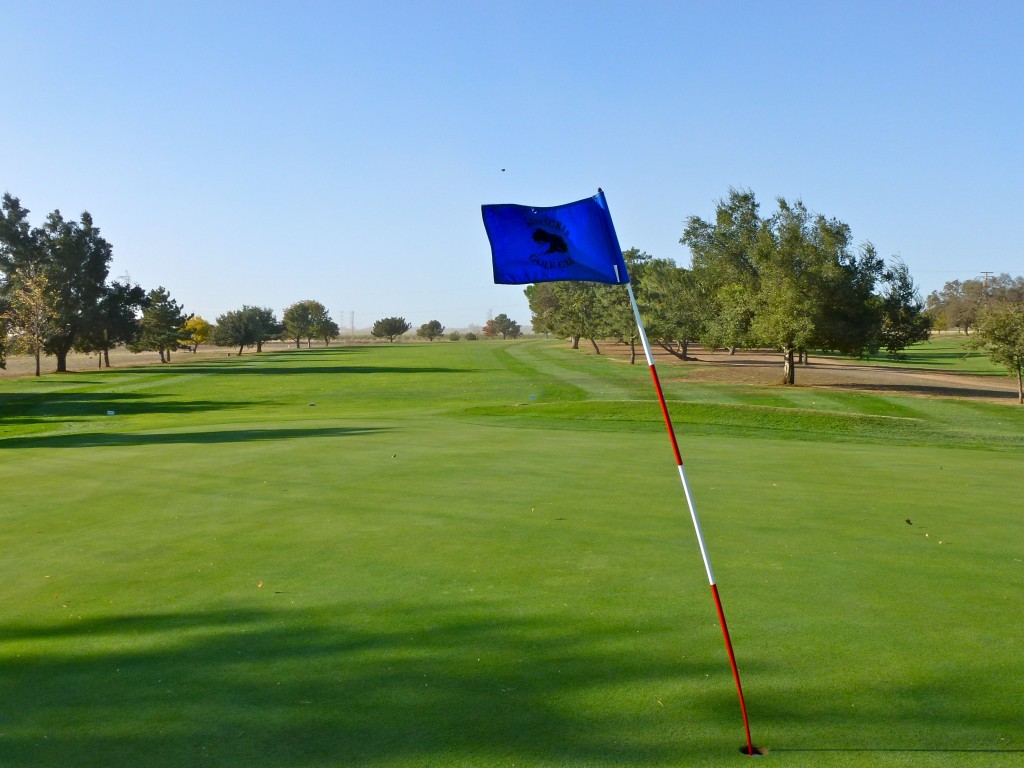 As you can see looking back from the 416-yard 3rd hole, the wind can whip around the Arbuckle Golf Club!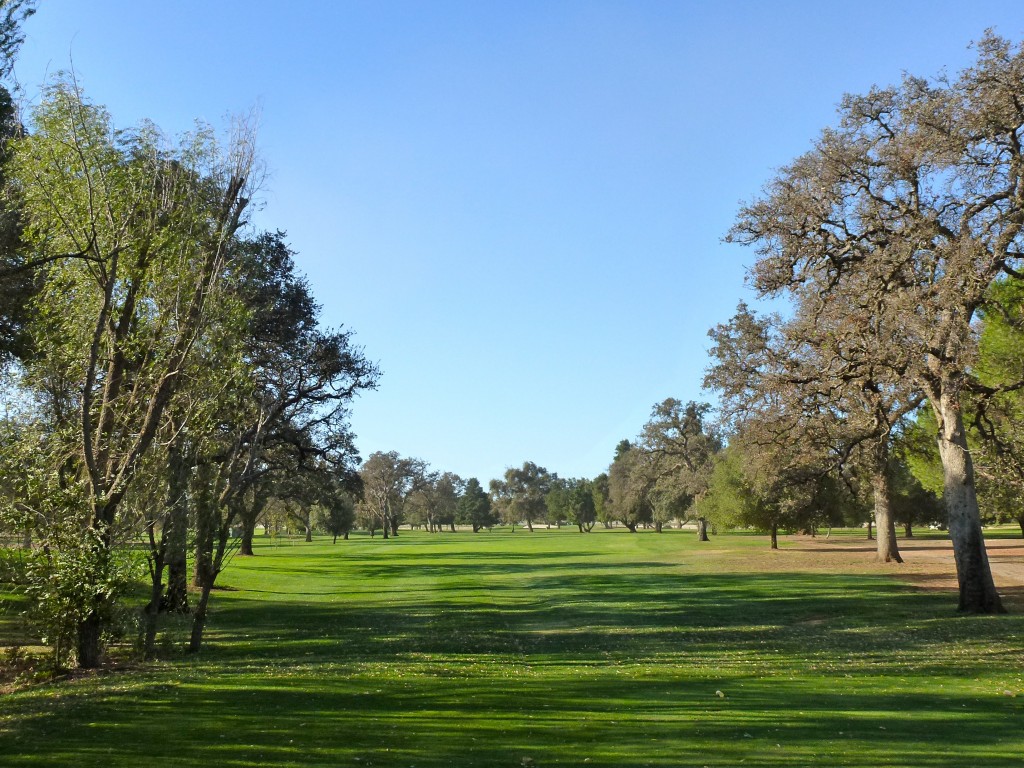 Trees squeeze the short dogleg left par-four 6th hole.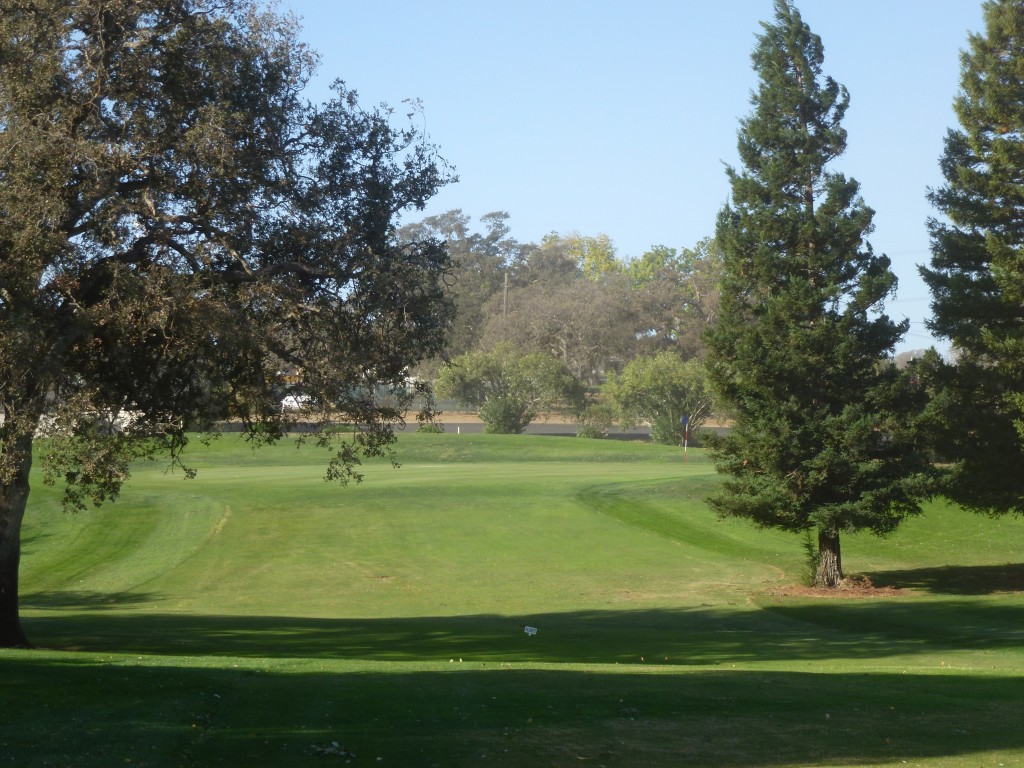 Trees again define the challenge on the par-four 9th hole.  The flagstick is situated on the extreme right side of the green.