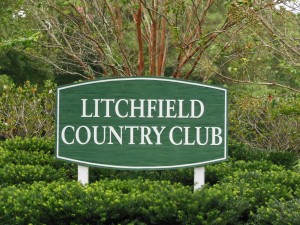 Willard Byrd fashioned many golf course designs in the Southeastern United States. Typically, these golf courses were not flashy, but solid lay-of-the-land designs – fun to play for any level and solid tests of golf. That would go a long way in describing the Litchfield Country Club located toward the southern end of Myrtle Beach's Grand Strand area.
Litchfield Country Club was one of the first half dozen courses in the region opening for play in 1966. For players beginning their Myrtle Beach golf odyssey, the layout is a wise choice to start. It is not too difficult with its flat terrain and modest length stretching to almost 6,700 yards from the tips. While there is a bit of water, it is typically located adjacent to play and not particularly worrisome if you are reasonably accurate though it makes for scenic backdrops. It is more the thick avenues of pines that you will need to navigate through to complete a good score. There are a number of doglegs that you will either have to work your tee shots left and right or occasionally you might gamble and cut a corner. The most docile aspect of the Litchfield challenge is that most of the bunkers are shallow.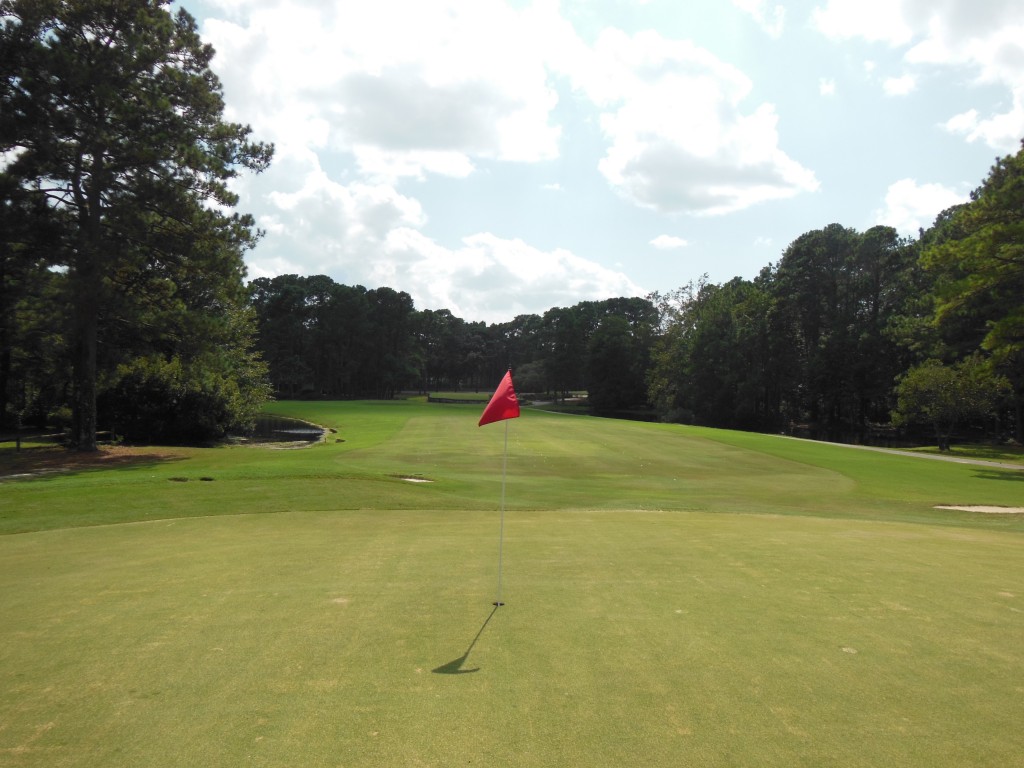 You must avoid the water and the woods if you hope to score well at Litchfield Country Club.
What did make a mighty impression upon me was the thick Bermuda rough. Miss a fairway by a foot and you might simply hope to wedge out 80-100 yards. Previous to my play, there had been an abundance of rain so the rough may have been juicer than normal. Suffice it to say, Bermuda grass doesn't have to be very long for it to be exceptionally penal.
You would be mistaken to assume that Litchfield Country Club is either an easy course or uninteresting.  While there is not an "Oh Wow!" hole, there are a wealth of interesting holes here and I found the to have a nice ebb and flow, good shot values, in good condition, and fun to experience. It is proof positive that this solid design is still viable and attractive!
The bunkering and shaping at Litchfield is muted and makes for good playability.