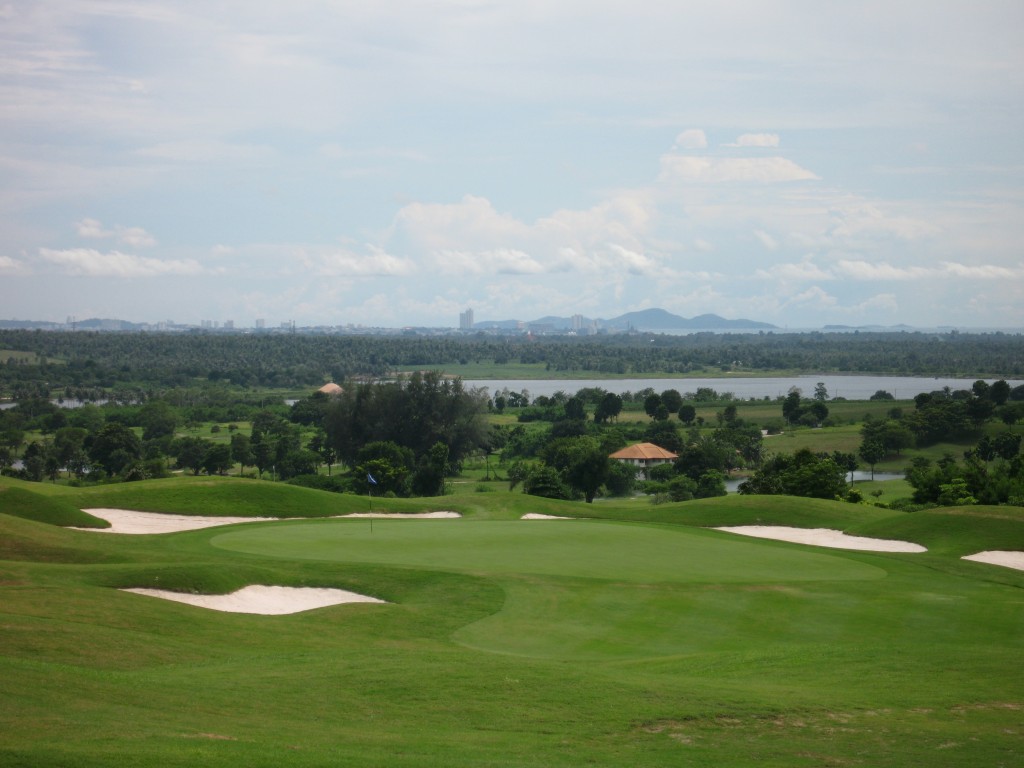 The downhill 236-yard 17th features magnificent vistas and was the hardest hole in the 2010 Thailand Open.
Situated about 45 minutes from Pattaya, the West Course of the 36-hole Burapha Golf Club was the first course I played in Thailand.  I found the rolling wooded Gary Panks – David Graham design to be fun with a particularly entertaining set of par-3s and par-5s, and a strong finish with an uphill drivable par-4, a stout downhill par-3, and a finishing downhill par-five – all featuring wonderful vistas of Pattaya in the distance.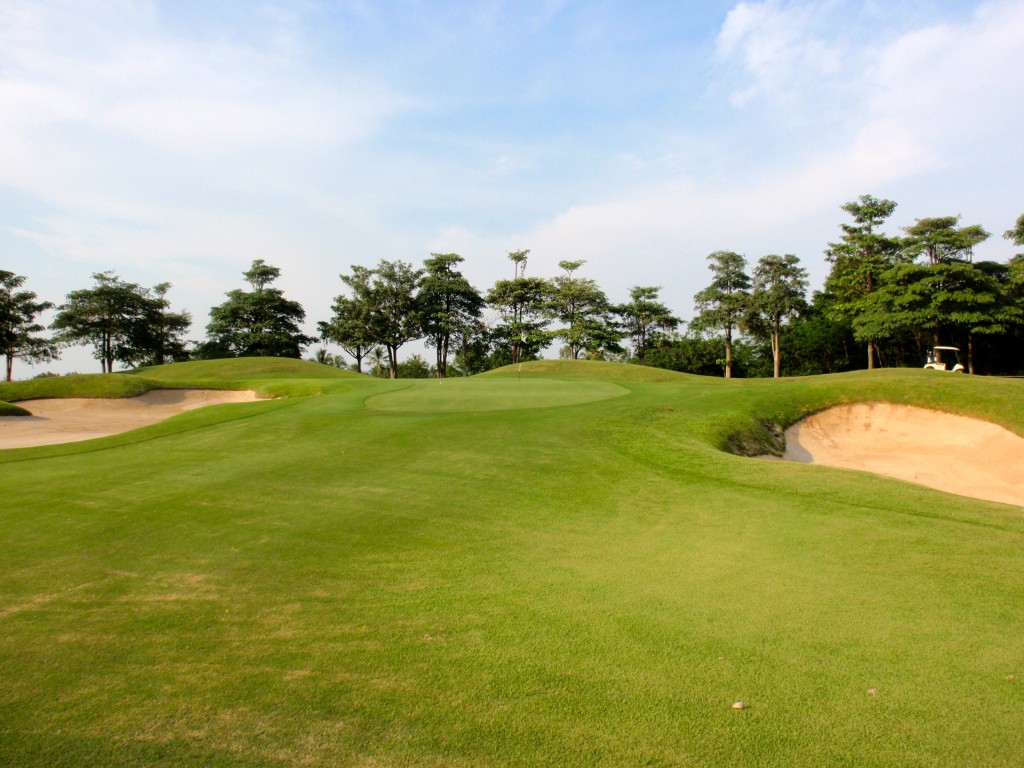 Above:  The tiny green on the reachable par-4 16th looks even smaller when cast between two huge cavernous bunkers – a great short hole!
The layout features a healthy combination of sand and water and it is particularly important to keep your approach shots below the hole as the grainy greens are very fast putting from back to front.  The course is not particularly long at just over 6,800 yards from the tips, but it has held numerous competitions such as the 2010 Thailand Open.
The Pattaya area is blessed with several fine resort courses and Burapha is one of the best of the values with the West Course being the "sleeper" of the bunch.
Fagan Rating:  B. The Burapha West Course is easily an above average golf course and experience, but just a notch below the top area ones.  That said, it is a test that I wouldn't hesitate to enjoy playing everyday.  Its aesthetics are good and there is enough challenge to keep your attention and yet be very playable.
Below is the par-five 10th hole with water on the golfer's left and trees and bunkers right, and a cross-hazard.  The green is more elevated that it appears in the photo and well-bunkered in front.