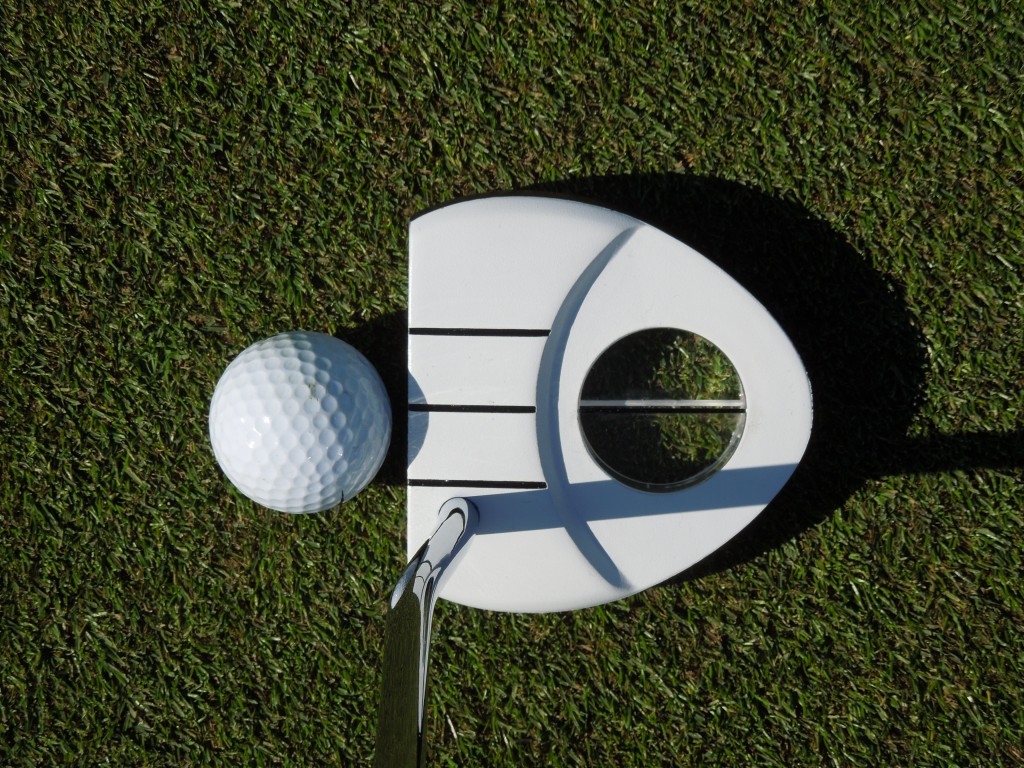 The Clearball Putter by Innovations Golf
I came across this innovative putter at the 2012 PGA Merchandise Show.  Based upon several days of work on the putting green and the course with it, I'm excited that I did.  This white mallet putter that comes in either conventional or belly lengths, sits squarely on the ground and provides a built-in alignment devise that is not just a practice one, but follows you into competition as it is USGA-approved.
The attractive white finish provides a clean, easy-to-read contrast with the grass, but it is the clear alignment devise that positions you correctly that is the unique factor.  Together with the three face alignment lines, this putter helps you position it squarely flat on the ground and accurately aim for most consistent results.
You simply line up the black and white alignment lines in the clear portion.  When the black one covers the white line, you know you are properly positioned to execute your stroke.  The attractive alignment and cosmetics aside, I liked the feel and square face balance of the Clearball Putter and the way that the ball began quickly rolling end over end – a sure way to hole more putts.
There are five variations of this basic model reflecting length and style grip, which range from $129.90 to $179.90.  You can enjoy my discovery as well by referring to www.innovationsgolf.com.