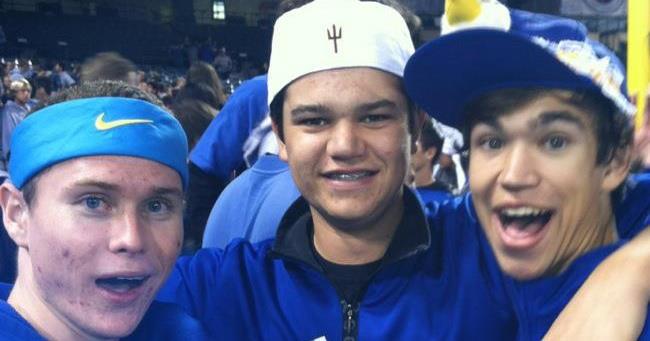 Most of the time, high school golfer Beau Hossler (center) would be playing with his friends, but in 2012 he was center stage in the golf world. What's next for him?
Playing in a US Open or the Open Championship is quite an accomplishment. For all except an accomplished touring professional it can be the rare experience of a lifetime. Any who do qualify to play in these championships have game, but for most it never again surfaces enough in competition to take them to the next level.
This year it was a high school golfer from Southern California that really captured the world's attention, Beau Hossler. I spotted Hossler early in the week during a Monday practice round at The Olympic Club. I was not familiar with the name or the swing, but nevertheless impressed with his game. It's incredible to me that in that crucible of a tournament, he would long remain a contender, let alone lead it for ten minutes. For me, it's the individual story of the year.
Looking back, an improbable chip-in from the rough on the 72nd hole had Justin Rose finish tied for fourth place in the 1998 British Open Championship. Obviously the youngster had game, but upon quickly turning professional thereafter, he suffered a long devastating spell of not being able to survive another cut. Most would have likely quit the profession. Against the odds, he persevered and has become one of the world's top players. What will become of Hossler as he continues on to college? Or what has happened to the legions of very talented other amateurs or professionals who once or twice had their time on the big stage?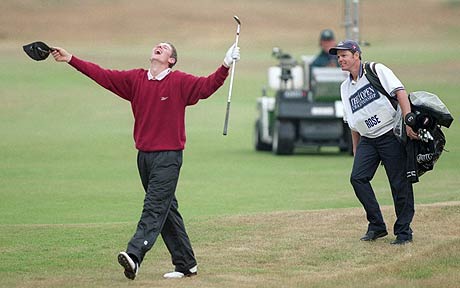 Seventeen year-old Justin Rose celebrates his holed last shot in the 1998 British Open.