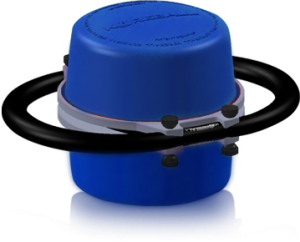 Are you a person on the go, who wants to exercise to get or stay in shape? Want a great new exercise product that is portable, collapsable and easily fits in your luggage, is adjustable for different weights, and most importantly will help you build strength, stamina, and overall fitness, the answer is the new KOREBALL-kettlebell.
If you are into any kind of cross-training or fitness, you likely know about kettlebells. If you are not aware of them, there are complete strength and fitness regimens based on the kettlebell. Now comes a collapsable kettlebell-like device called the Koreball. The KOREBALL can be used with or without any fillers, but by filling either or both of the two bladders with water or sand, you can easily create a differently weighted kettlebell to comply with your specific needs. Unlike traditional kettlebells, the KOREBALL has two handles and when emptied and placed into its convenient carry bag, it travels so easily.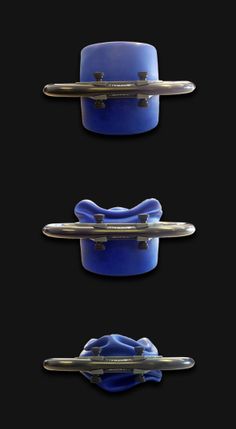 I found it quick and easy to assemble the KOREBALL without any tools needed.
KOREBALL exercises increase strength, lean muscle , cardiovascular, flexibility, balance , stamina, and mobility like the kettlebell, but the KOREBALL offers safety with its innovative design. Unlike the heavy metal traditional kettlebell, the KOREBALL is made of rubber and plastic and is much safer should you drop it on yourself.
The KOREBALL is a unique piece of fitness equipment, the brainchild of Rick Warren, a certified personal trainer with a 3rd degree Black Belt in Tang Soo Do. For more than 27 years, Rick has owned and operated the Warren's Martial Arts school and personal training center, where he has trained thousands of people of all ages stay fit, healthy and achieve their goals.
Warren believes that if you work hard at being fit and eating well, it is also important not to lose momentum when life gets busy due to business trips, vacations, or even bad weather. Rick saw the need for a portable, collapsible, and compact piece of fitness equipment for the modern lifestyles of today's person on the go.
Rick Warren developed the concept for the KOREBALL with the goal for it to become the ultimate piece of fitness equipment. He knew it needed to be effective full-body workout. Taking the idea of the traditional kettlebell made from metal or hard material, and the medicine ball known to have a narrow range of motion while using, and difficult to grasp, Rick carefully designed the first prototype for the KOREBALL, a collapsible, portable and compact workout system. Designed with all fitness levels in mind, he made sure the KOREBALL handle design was smooth and the bladders soft, easy to disassemble and collapse.
When fully weighted with sand, the KOREBALL weights about twenty pounds and with water about eleven. Of course, you can also partially fill them up for intermediate weight adjustments. As easily as the KOREBALL is filled, it can be emptied and disassembled and ready to go. This makes it one of the very best pieces of exercise equipment suitable for the home, office, on a business trip, camping or on vacation.
The KOREBALL can be purchased from the company's website, www.koreball.com. The site also features a variety of different exercises for the KOREBALL.
Comfortable dual handles make KOREBALL training fun and easy, anytime, anywhere. Simple and effective, KOREBALL offers the ultimate care based, full-body fat-burning workout. I am delighted with mine and am seeing progress already. You will too!