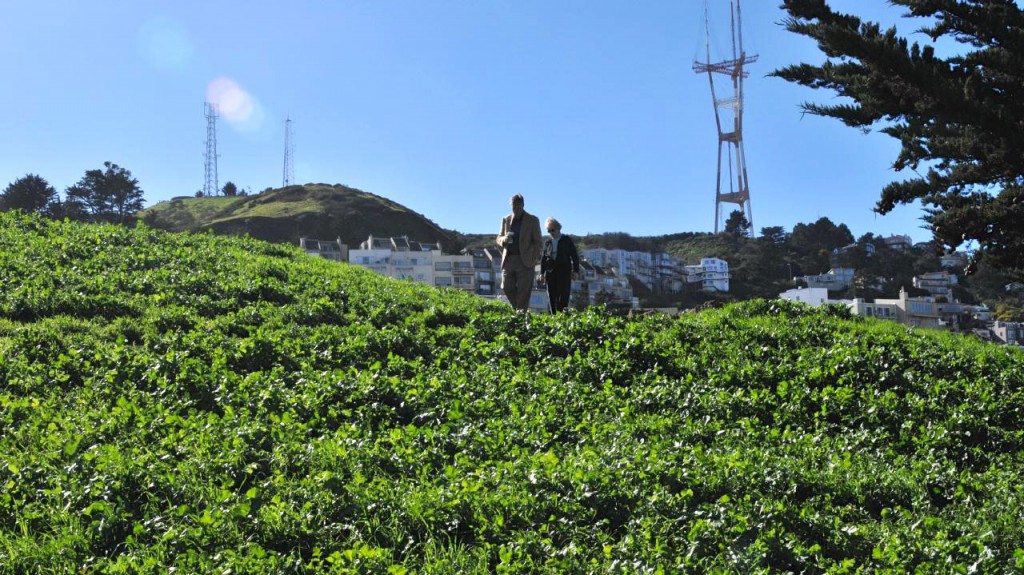 Often overlooked Kite Hill Park sits below in the shadow of Sutro Tower and is a splendid little urban oasis with great views.
The highest landmark in San Francisco is the blinking Sutro Tower situated on Twin Peaks featuring some spectacular views of the City. With its obvious location, the landmark spot is certainly no secret, but an often overlooked point of interest is tiny oasis of Kite Hill Park. Situated just beneath Sutro Tower at the north end of Corwin Street, the east-facing grassy knob affords a host of rich San Francisco vistas without the crowds. (Also accessed from Yukon & 19th Street.)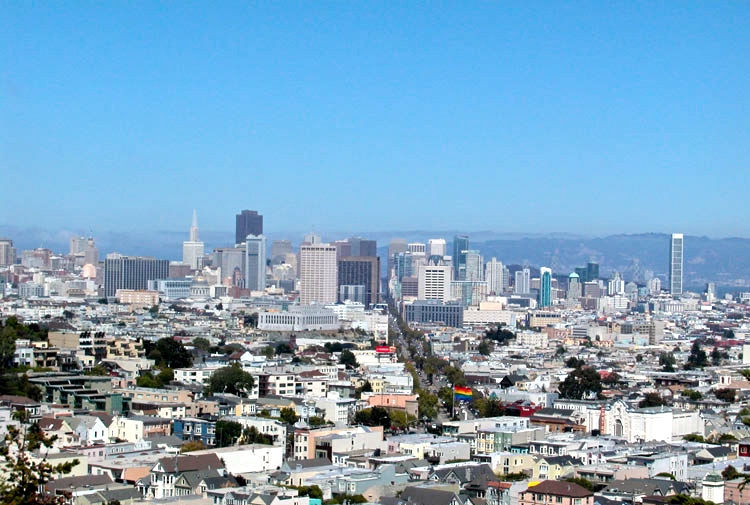 You enjoy a fresh perspective of downtown San Francisco from Kite Hill Park.
Adorned with California poppy, soap plant (an exclusive California lily), and Ithuriel's spear, you will encounter green winter and spring colors followed by gold in the summer and fall. The highlight will be the views that include the colorful homes, the bay to the east, and other parks for which the region is noted. Part of the fun may be a hike to and from this urban oasis. Once there, you will want to park yourself on a bench and soak all the views in. This is a dog-friendly park, so you will need to watch out for all the dog poop left behind, but often you may find few others up there. Besides, as its name would suggest, this is a perfect place to fly a kite!