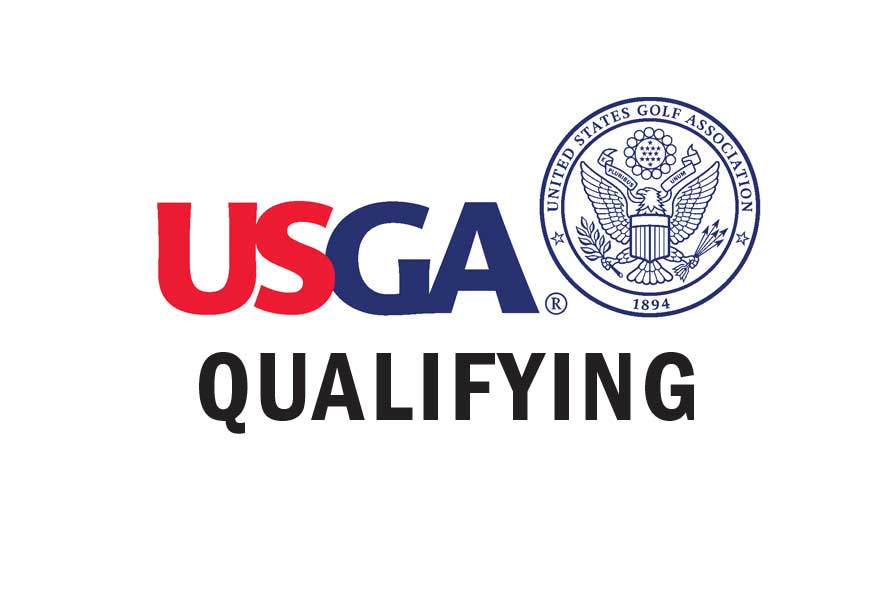 One of the trusted axioms of the game is Bobby Jones's observation of "there's golf and then there's tournament golf." Meaning the demands of medal play—playing the ball as it lays and putting everything out—is in stark  contrast to a casual round of golf among one's friends. And to sharpen the point, one might add further, "there's qualifying and competing in national tournaments." As golf writer Mike Purkey recently observed in The Morning Read, "To have a handicap index low enough to play in events run by your state or regional golf association means you're in a club that makes up less than one-tenth of 1 percent of all golfers in the U.S…And if you've played in a USGA championship….it's even more exclusive."
So with a friendly nod to Purkey, let me cite a roster of Michigan (sorry, Canada and nearby states) players who this past season became members of this elite and exclusive club—those qualifying and playing in USGA Championships in 2018:
U.S. Amateur Four-Ball at Jupiter Hills Club, FL: The Bloomfield Hills duo of Scott Strickland and Brett Hudson qualified but missed the cut for match play.
U.S Women's Open at Shoal Creek, AL: No Michigan players.
U.S. Open at Shinnecock Hills GC, NY: In the most exclusive championship in golf, Jackson's Brian Stuard qualified but missed the cut. 
U.S. Senior Open at The Broadmoor, CO: Grandville's Tom Werkmeister qualified and finished T-52nd in the championship, earning $9087. Northville's Brian Cairns also qualified but missed the cut.
U.S. Senior Open at Chicago GC, IL: Michigan natives Suzie Green-Roebuck (T-10), Elaine Crosby (T-23) , Cindy Figg-Currier (T-40) and Becky Iverson (T-44) all qualified in this inaugural championship and all made the cut. Michigan Golf Hall of Famer and Naples' Mary Jane Hiestand received an exemption into the field but missed the cut.
U.S. Junior Amateur at Baltusrol GC, NJ: Kazoo's Colin Sikkenga and Spring Lake's Nick Krueger both qualified. Sikkenga advanced to the round of 32 in match play. He tops the GAM's Junior Roll this season.
U.S. Girls' Junior at Poppy Hills GC, CA: Makaela Schulz of West Bloomfield and Northville's Nicole Whatley qualified but didn't advance to match play.
U.S. Women's Amateur at GC of Tennessee, Tenn: Caledonia's Sarah White qualified as did Brighton's Allyson Geer-Park. Allyson lost in a playoff for match play after shooting a 67 in the second round.
U.S. Amateur at Pebble Beach, CA: James Kneen of White Lake, Traverse City's Alex Scott and Canton's Donnie Trosper all qualified. Trosper lost in a playoff to advance to match play. Scott was T-10 in stroke play and bowed out in the first round.
U.S. Senior Amateur at Eugene CC in OR: Grandville's Kerry Buettner, Grand Rapids' Todd Hoag, Kazoo's Mitch Wilson and Dearborn Heights' Bill Zylstra qualified but only Wilson advanced to match play when he lost in the first round to former champion Paul Simson. 
Former Michigander and Michigan Golf Hall of Fame member John Grace lost in the second round of match play.
U.S. Mid-Amateur at Charlotte CC, NC: Tecumseh's Jerred Barley, Bloomfield Hills' Ken Hudson, Rochester Hills' Jeff Champine, Royal Oak's Alex Zioli, Saline's Mike Ignasiak, Bloomfield Hills' Scott Strickland all qualified but only Champine and Hudson advanced to match play where they fell in the first round.
U.S. Women's Mid-Amateur: Holt's Julie Massa and Ann Arbor's Ashley Mantha qualified but missed the cut for match play. Mary Jane Hiestand, runner-up in '17, also did not advance to match play.
U.S. Senior Women's Amateur at Orchid Island, FL: No Michigan qualifiers although former resident Hiestand advanced to the round of 16 in match play.