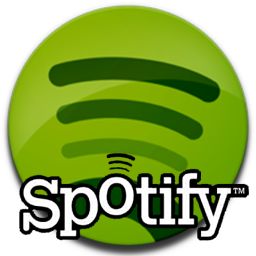 The Checklist was watching the GRAMMYs during the nostalgic bit where tributes are paid to all the artists who died last year when Kenny Rogers' "You Decorated My Life" began playing to images of people we'd mostly never heard of. (Interesting Fact: Did you know that Kenny Rogers is still alive?). It lasted only a moment, but the hook had been sunk–we needed to hear that damn song, all of it, like right now.
The Checklist had options. One was to download any of the numerous "Best of" Kenny Rogers offerings from iTunes at costs ranging $5.99 to $39.99. That would mean clunkers like "Lady" and "Lucille" jamming up precious gigabytes (although the heartbreaking yin yang of "Ruby, Don't Take Your Love To Town"/"She Believes In Me" sounded enticing). Another was to go the a la carte route but we could sense that after one, two listens tops, even at 11pm, even at just $.99, we wouldn't be going near "You Decorated My Life" again.
Spotify to the rescue. This relatively new music streaming service allows you listen to almost any song, album or musician as many times as you want, as well as create and email playlists–for free. Once you download the free program to your computer and smart/iPhone the near entire multiverse of music opens up to you (with a few exceptions: we still have to go elsewhere for our Beatles and Bob Seger), not just the stuff we've paid for.
For some that's a big catch–you don't own the music, you just use it. But if it costs nothing, and there's so much of it, and it's always available, who needs ownership? Or to put it another way, we've already spent thousands of dollars on CD's and iTunes downloads and my what a quaint small amount of music we have to show for it compared to everything (virtually) that's out there. It would cost The Checklist hundreds of dollars to acquire the music we typically stream in just one day.
We signed up for Spotify's upgraded subscription at $9.99/month–about what we were spending a month on iTunes–to access the full range of services, including continuous listening options, no advertisements between songs and full functionality on our iPhone.
With Spotify, if a song or band occurs to you, you can hear it. Almost every itch can now be scratched, guilt free. That means spending a tearful evening cavorting with Kenny Rogers (or Rod Stewart, or Olivia Newton-John, or Hall and Oates–go crazy!) if you want with no morning after shame–or buyer's remorse.