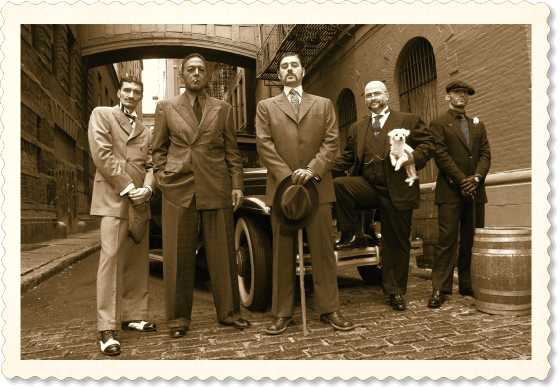 In my 20's I tended bar at a variety of places. At that time (the mid- and late-1990's) the sign of a good bartender was if he could quickly produce and pour into a line of shot glasses a batch of Kamikaze's or Sex on the Beaches, or make a Mai Tai without consulting the bartender's guide. Manhattans, and especially Martinis, were the easiest drinks to make—hardly anyone wanted any vermouth so you just poured vodka over ice (again, this was the '90's; gin was for tonics), shook the hell out of it, and garnished it with a spear full of giant olives. Voila!
Things have changed in the 21st century. A cocktail renaissance, led by places such as Pegu Club in Manhattan and Bourbon & Branch in San Francisco, has elevated the procedure of making drinks into an art form worthy of study and apprenticeship. Cocktails require precise recipes, glassware and techniques. Ingredients are innovative and selectively sourced. You are no longer a bartender, but a mixologist.
All of this is great for the discerning and adventurous drinker. Hundreds of both new and long forgotten concoctions are suddenly available to imbibe in the hippest and most sublimely lit settings across the country, and many of the best are in New York City.
Few places do it as well as Employees Only in the West Village. The vibe aims for Prohibition speakeasy, but you might also start feeling you're in Dr. Frankenstein's secret lair.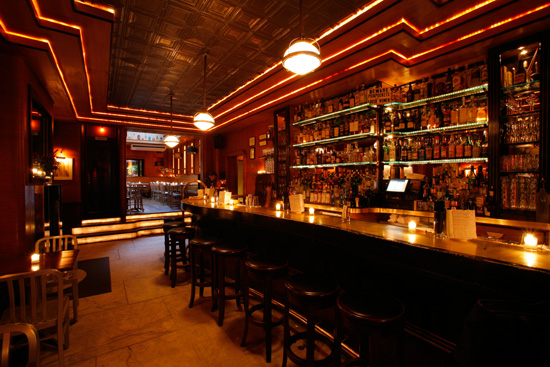 Mixologists wearing white lab coats meticulously pour, stir and rattle around drinks like the Billionaire Cocktail (Baker's bourbon, lemon juice, homemade grenadine and absinthe bitters) and the Amelía (potato vodka and elderflower liqueur shaken with lemon juice and blackberries). They're good with suggestions, and after they've produced a perfect concoction they leave you alone, likely to return to their experiments creating new recipes using as source material a heroically stacked back bar of liquor, spirits and amari that would make Ernest Hemingway weep.
Employees Only gets crowded so you might consider stopping by early for a pre-dinner drink. Even if you do find yourself in line outside, stay with it—these guys take their drinks as seriously as you do.
510 Hudson St, New York, NY
212-242-3021