<Previous: Birdies and Brews: Introduction
Next: Birdies and Brews Part 2: San Diego, California>
Having dissed Ireland, we'll salve the Celtic soul at the venerable home of golf, St. Andrews. As for the beer, consider four words: college town, real ales. Scotland's first university was founded here in 1413. With classes in session this compact seaside town's population effectively doubles to 14,000, invigorating the many charming shops, excellent restaurants, captivating historic sites, lively arts scene and boisterous pub culture.
For a traveling golfer, heading to St. Andrews is a pilgrimage. The healing scent of golf hangs in the very air. To behold for the first time the iconic eighteenth hole of the Old Course, the clubhouse of the R&A, the Swilcan Bridge, the breadth of the golfing landscape, is akin to being struck by a vision. And to finally tee it up on the Old Course is an answer to a prayer.
The Old Course remains the plum, but there are ten other courses in the immediate area, seven of them under the auspices of the charitable Links Trust (the Old, New, Jubilee, Eden, Strathtyrum, the nine-hole Balgove, and slightly southeast of town, the Castle Course, which opened in 2008).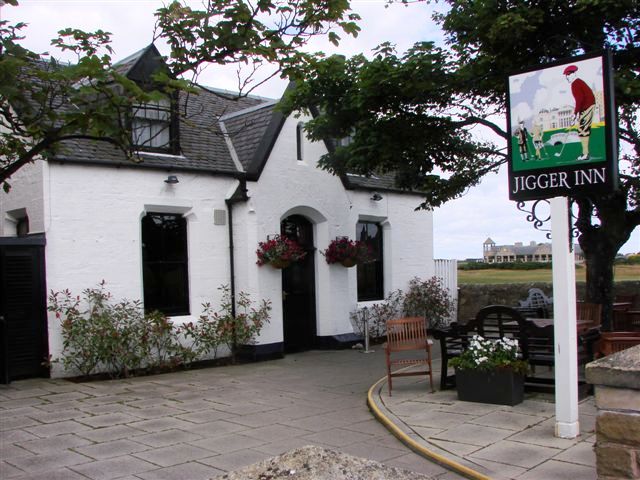 The famous Road Hole on the Old Course (the seventeenth) plays partially over the balconies of the luxurious Old Course Hotel, one of the few in the area with some secured tee times on the Old Course, and home to the Jigger Inn, a virtually required pub stop. The hotel also runs The Dukes Course, five minutes away and one of the finer heathland courses going, particularly after an extensive redesign by Tim Liddy in 2006.
Just past the Castle Course is Fairmont St Andrews, another luxury resort and spa gleaming under a recent multi-million dollar (or pound) refurbishment. And the reconditioning extended to architect Gary Stephenson's reworking of the resort's Devlin and Torrance courses, the former now called the Kittocks.
Kingsbarns is a slight ride out of town, seemingly in isolated splendor by the North Sea. Since opening in 2000, Kingsbarns has been cited by many as their favorite links of the Auld Grey Toon, and the Kyle Phillips design is unquestionably a modern classic.
Other than the ocean, water hazards are rarities on links courses. But there's no lack of watering holes. The seeker for real ales–and certainly brands from Scottish brewers like Belhaven and Caledonian should be on the list–will do well to begin at Dunvegan's, where all the caddies and not a few of the pros go after tournament rounds, and where the collection of golf memorabilia rivals the nearby British Golf Museum.
Further into the town center, spaced at proper pub crawl distances, one can put together memorable nights at the Whey Pat Tavern, the Central Bar, the Criterion and Drouthy Neebors.
# # #
This piece first appeared, in somewhat different form, in the Spring, 2011 issue of The Beer Connoisseur.
<Previous: Birdies and Brews: Introduction