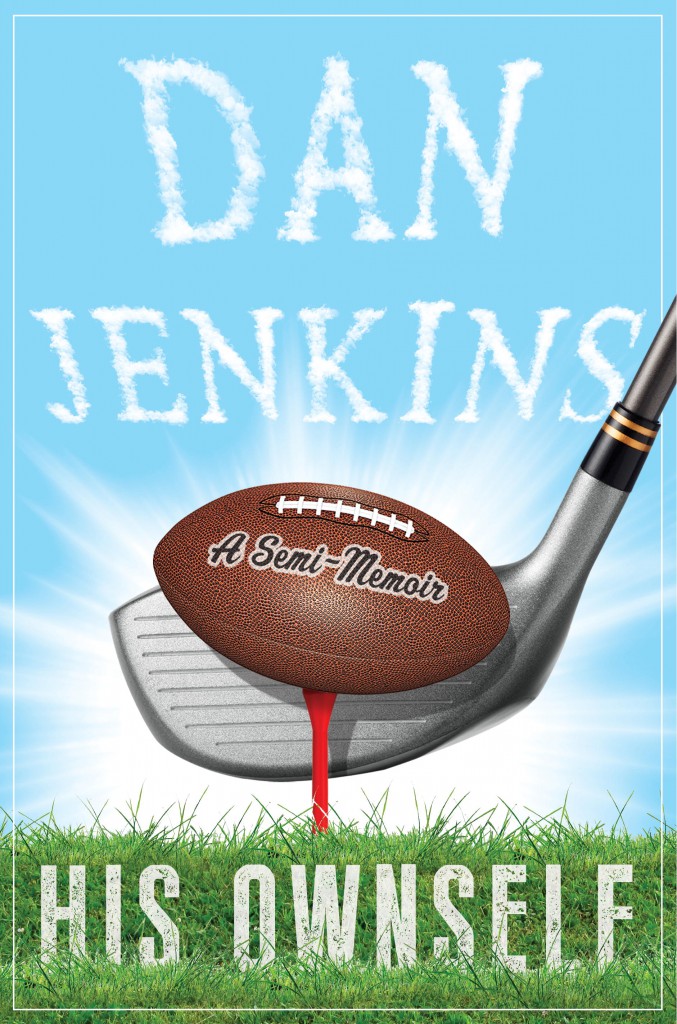 His Ownself: A Semi-Memoir (Doubleday, $26.95) plays on the titles of two of Dan Jenkins' best-selling football novels, Semi-Tough and Life Its Ownself. He wrote nine other novels, and now ten books of nonfiction, this last an engaging summation of his life and writing career, or as he puts, his typing profession, with Texas newspapers, Sports Illustrated, Playboy and Golf Digest.
Jenkins sets the scene in the first sentence: "It seems to me that in my busiest years of writing for a living, I spent most of my free time in convivial bars." Readers are then taken into the bars, the restaurants, the press boxes, the movie sets and the Presidential retreats (Camp David) that Jenkins wandered into during his career. Names are dropped by the silo full, with colorful stories to match (particularly about Ben Hogan).
Early on in his Fort Worth youth Jenkins was enamored of journalism, and he lived to emulate his models from one of his favorites movies, "The Front Page"—hard-drinking, chain-smoking, deadline-driven wordsmiths. He makes it sound easy here, a charmed life written about with charm.
As he has displayed all along, Jenkins also has a lively and caustic wit. Now 84, he's surely earned the right to be a little curmudgeonly, and there are ample back-in-my-day references to "when Broadway was Broadway" or "when country music peaked."
But his ongoing war with political correctness sometimes gets ugly, when he uses a broad brush to condemn "left wing, moonbat university professors [who] spout Marxist garbage" or boast that, "I did football in the '60s while the hippie scum made love, not war." Hippie scum? Really, Dan?
You can get away with a lot through the use of humor, as Jenkins displays again and again. But such asides do him no favors. Still, leave the blemishes and take the rest, and you'll wish that you, too, could be Dan Jenkins.
***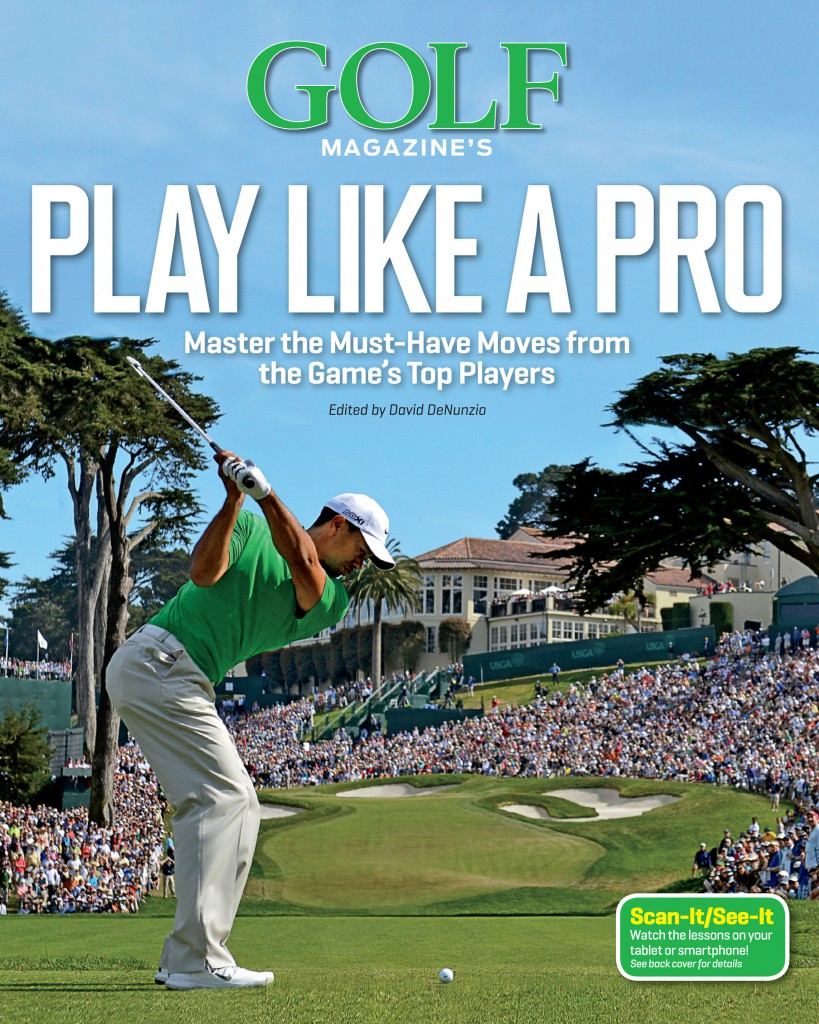 Or maybe you wish you could Play Like a Pro (Time Home Entertainment, $29.95), which the latest instructional volume from Golf Magazine aims to help you accomplish.
It attempts this by going to the pros specialties—Tiger's stinger, Phil's flop shot, the Big Easy's tempo, Bubba's swing speed; there's Furyk on bunker shots, Sneds on putt control, Rose on ball control, Jason Day on stroke consistency. As the subtitle summarizes it, "Master the Must-Have Moves from the Game's Top Players."
Like the two collections reviewed here, the book is edited by the magazine's managing editor for instruction, David DeNunzio, the text supplied by instructors on its Top 100 Teachers roster, and all thoroughly illustrated with photos and diagrams.
I was still a Luddite at that time, without smartphone or tablet, so I couldn't try out the embedded lessons in the earlier books. I've since entered the 21st Century, and I have to admit there's a lot of extra value in the technological interaction.
By downloading a free app readers (or "readers") can point at about 64 photos in the book to capture further video examples of the lessons, slow-motion looks at some of the players' swings, or lessons directly from the likes of Els, Watson, McDowell, Mahan and more. I can practically feel my handicap dropping just by watching.
***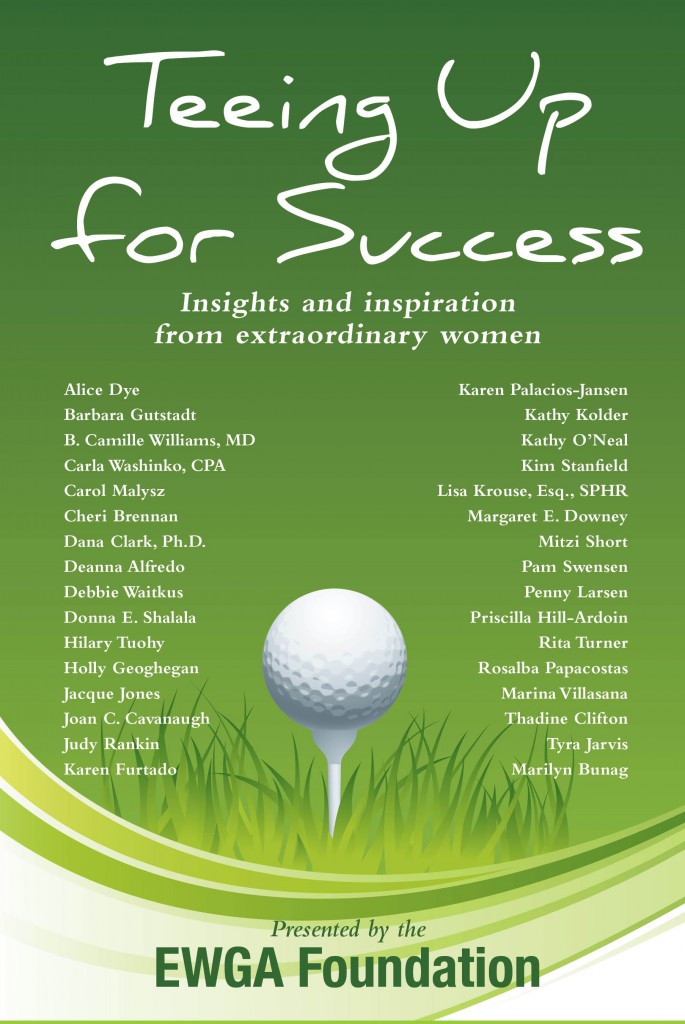 Teeing Up for Success (EWGA Foundation, $12.91) is an instructional book of a different sort. It compiles more than 30 testimonials from women who relate how golf positively affected their business lives, and their lives as a whole.
To some degree the stories read like speeches that might well be given at a conference on business women and golf, some complete with bullet points perfect for PowerPoint presentations. And there's a certain similarity to the arc of the stories—how the women had hit a glass ceiling until they took up golf, got out of the office and onto to the course with the boys.
This makes most of the pieces no less remarkable, as golf indeed turns out to be transformative not only in the women's business lives, but in their social and emotional selves and, in a few cases, in a physically healing sense. In short, the very reason the Executive Women's Golf Association was founded in 1991, and why it now has over 120 chapters in the U.S. and abroad.
Though we hear from Alice Dye, Judy Rankin and Donna Shalala among others, for the most part the writers are not professional typists like Dan Jenkins, so the book may be best sampled in small doses. It's aimed squarely at inspiring women, but men will surely find it instructive to look at the game through women's eyes, especially when those eyes are looking back and the women wondering if they really want to do business with men who routinely use a foot wedge, or casually toss balls out of bunkers!
***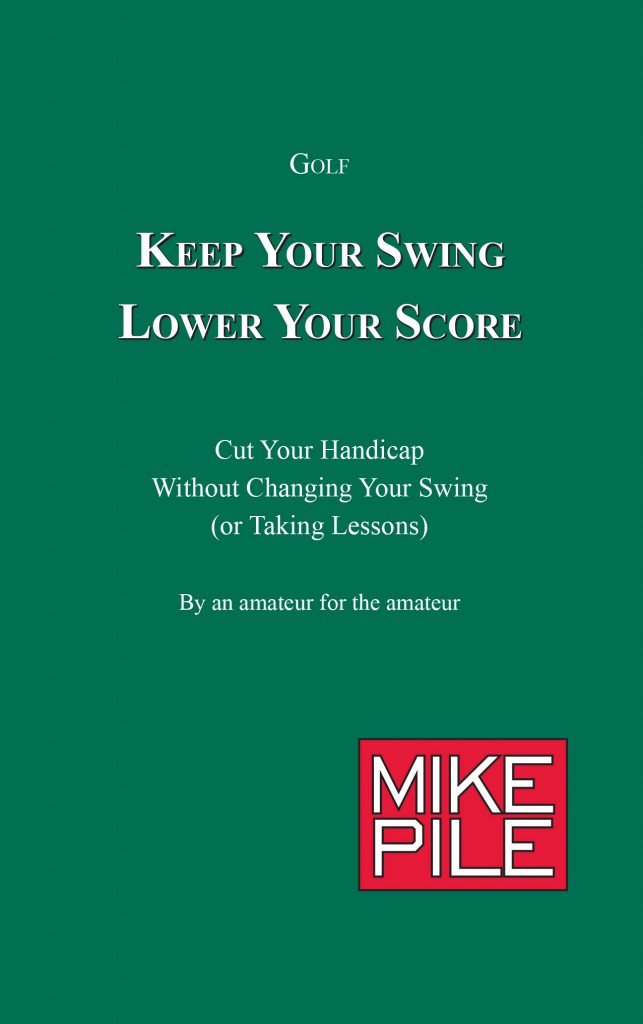 Keep Your Swing Lower Your Score (Bennett-Ueland House, $8.99) is neither inspirational nor particularly aimed at women, if one considers the chart at the end of the book is not about tracking scores or greens in regulation, but the names, phone numbers and courses of cart girls met along the way.
But Mike Pile has written a funny little pamphlet that is the antithesis of Play Like a Pro. Aimed squarely at mid-handicappers, Pile suggests you're never going to play like a pro, so why bother trying?:
"You have taken lessons right? Well, are you still a 15? 'Nuff said. Pocket your $80 and buy a couple of copies of this book so you can have one at home and one in the bag. And you'll have beer money left over."
The satirical tone prevails, but there are useful nuggets in here. Pile suggests keeping all your swing flaws intact and merely thinking your way around the course with a little more common sense and course management, a little less tension and slow play. He claims to have lowered his handicap from 19 to 11 by simply changing his focus out on the course.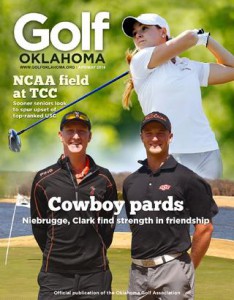 This self-published effort is available online at www.golfforguys.com or on Amazon, and I'm guessing the author might appreciate that I read the book in one sitting in the smallest room in my house. It's shorter than some yardage books and fashioned in the same way for ease in carrying along during the round—for reference, or in case you meet a cute cart girl.
This piece first appeared, in slightly different form, in the April-May 2014 issue of Golf Oklahoma.