In response to a Twitter message about a three club challenge, I dug this one out of the fairly recent archives.
I once played in a hickory club tournament, carting about seven clubs around in the bag. But those antique sticks were tough to hit, and I basically wound up playing the entire round with three clubs, ultimately faring not much worse than with my regular weapons of crass destruction.
Players are legitimately allowed to use 14 clubs per round these days, but I've often wondered whether we really need them all. It sounded like a project for the MOTO Research Team (the usual foursome, formed from the meat of the order of our softball team: David Cotton, Prentiss Smith, Jerry Carbone and me).
We headed out to the Wintonbury Hills Golf Course in Bloomfield, Connecticut for 36 holes. The first 18 would be with all our sticks, the second 18 with but three clubs, those three left to the player's discretion. We'd see what we would see.
We saw a lot of the fine Pete Dye design near Hartford, and that was a no-lose proposition. But it was a busy late fall day, and there was some question as to whether we'd make it through both rounds before darkness. We played as briskly as we could, and since we're all in the range of the mid-handicapped, we all shot our more or less typical mid-handicapped scores.
What was different about the round was all the strategizing we did for the one to follow. Should one of the three clubs be a putter, or not? Forego a sand wedge, and then pray not to land in one of more than a hundred bunkers on the course?
I decided fairly early on to take my putter. I was the only one who did. Jerry was the only one to take his driver. Prentiss decided he would take his three wood and use it to putt, after he experimented with it in the opening round and actually pared the fourteenth hole with four strokes of the three wood–for all I know, some kind of world record.
After a speedy lunch break we stashed our unchosen clubs in the car trunk to avoid temptation and went back out to the first hole with this lineup: David (three wood, five and seven irons), Prentiss (three wood, seven and nine irons), Jerry (driver, seven and nine irons), me (five wood, eight iron, putter).
To cut to the chase, the results were mixed, and a bit hampered by the encroaching gloaming. By the eighteenth it was so dark we didn't think we'd be able to find our tee shots. Indeed, we could barely see the ball on the tee. I hit a poor shot that scudded forward and hit the curb of the cart path and then clearly ricocheted–somewhere. There was no point in even looking for it.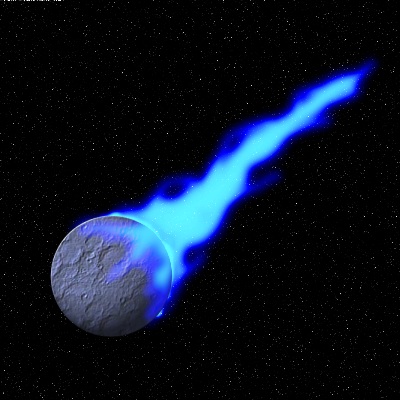 We muttered about whether we should just drive on in or try to find the other tee shots. Jerry was still standing on the tee when my ball, which had apparently gone briefly into orbit and then into reentry, came down afire. The ball must have gone as high vertically as some of my drives achieved horizontally. So impressive was its hang time that Jerry wasn't even sure what had almost brained him, until we confirmed it was indeed my ball, and then we all pretty much lost it.
Put us all down for a double on the last, and we get these results—Prentiss was six strokes higher with three clubs, I was five strokes higher, Jerry two strokes higher, and David–nine strokes lower!
The cold analysis actually suggested no significant data. David had had a particularly poor first eighteen, so kicking the ball around might have been an improvement. I was one stroke better with three clubs after nine, and Jerry two strokes; the last nine falloff could have been attributed to fatigue and the gathering dark.
Prentiss suggested not having a putter made the difference for him, but he did improve on his world record by using his three wood for five consecutive shots to par the eighth hole. Jerry was concurrently double-bogeying the eighth, using his driver for all seven shots!
It was such anomalies that kept us laughing and scratching. We were in carts, so when dropping partners off with all three clubs in their hands, it was hard to resist saying, "Got what you need?" Or when Jerry sunk a putt with the big dog: "Nice drive."
We may have learned something about being more creative with shots, or that there's not much point in slowing play down with agonizingly deliberate club selection when one will do about as well as another.
Or it may be that we just helped breathe life into golf clichés, as when I notched my first par on the sixth hole with a regulation five wood, eight iron, two putts, and someone said, "Play Wintonbury Hills: You'll use every club in your bag."
Conclusion: A definite need for further testing.