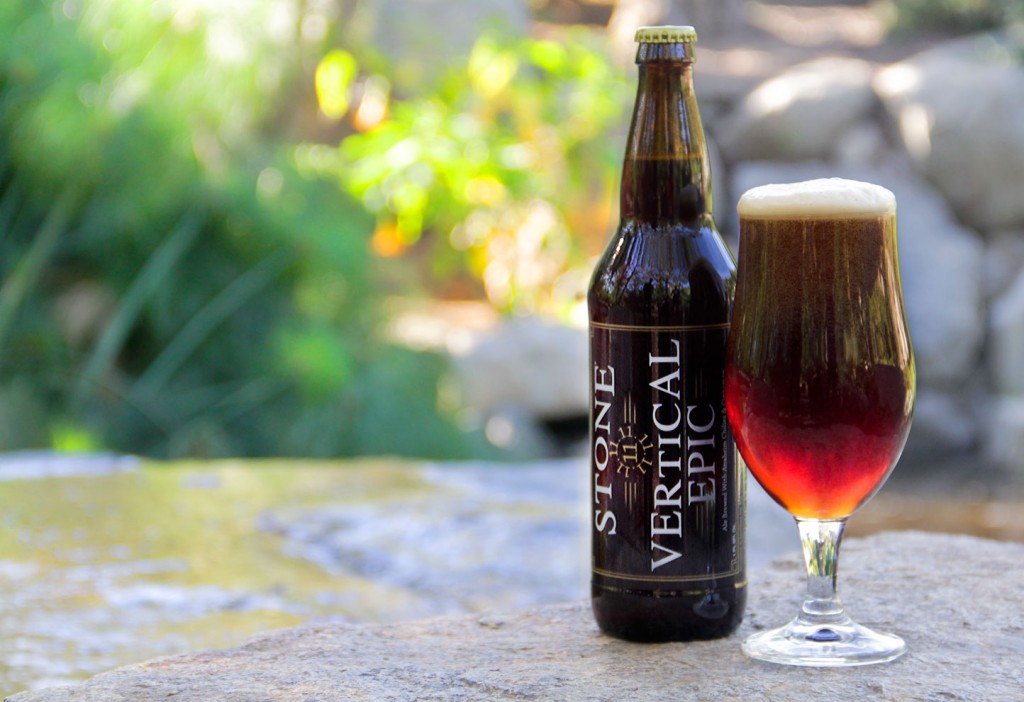 Nice of Stone to release their Veterans' Day Vertical Epic Ale 11.11.11 a few days earlier than the label date. That meant I actually found a few bottles on the Brattleboro Food Co-op shelves today. And since I'm a vet, my path seemed clear.
It also seemed apt that the chilies in the beer–yes, chiles–came from the Hatch Valley in New Mexico, since I was mainly stationed in New Mexico back in my army days. (I was an MP, but you'll have to get me pretty liquored up before I start dishing army stories.)
Let's talk about Dr. Fabian Garcia instead. A member of the first graduating class in 1894 of the New Mexico College of Agriculture and Mechanical Arts (later to become NMSU), Garcia eventually returned to serve as a professor of horticulture for more than 40 years.
And it was his work in breeding cultivars that led to the New Mexico No. 9 chile in 1913–also known as the Anaheim or long green–and the main deal in Hatch, where the annual Hatch Valley Chile Festival is held in early September.
As I said in my review of the 09.09.09 beer on 10.10.10, the brewery's Vertical Epic series began on 02.02.02, continuing on 03.03.03, 04.04.04 and so on, the next brew always appearing a year, a month and a day after its predecessor. Though all are strong beers made with Belgian ale yeasts, each recipe is different (in more ways than one), and so the notion of an actual vertical tasting of the eleven ultimate releases is a bit of a misnomer.
No matter–should be a lot of fun on 12.12.12 anyway, when those who have managed to annually horde bottles begin sharing their stashes.
For the record, I have a bottle each of the 09-11 releases. So far. I was quite fond of the 09.09.09 Imperial Belgian Porter, less enamored of the 10.10.10, which added wine grapes and chamomile to the mix.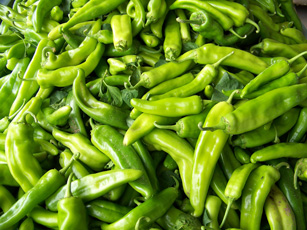 I'd say Stone has nailed it again. The 11.11.11 is a reddish amber ale with all sorts of intriguing and appealing aromatics swirling together–banana esters from the Flanders Golden ale yeast, touches of clove, cedar, cinnamon, and a suggestion of chile peeking through.
This is all apparent in the flavor as well, though the chile rises immediately to the foreground. Not in flamethrower fashion–the chiles used are mild green Anaheim chilies, and they add more zest than real heat, although it's there, and lingers through the finish. The light addition of cinnamon is at play as well.
At a hefty 9.4% ABV, the beer has plenty of sweet malt character at work as well, and the interplay of all the varied elements add up to a complex, compelling, and quite delicious beer.
I'm thinking I may have to go buy a few more, so I was happy to see the bomber bottle coming in at well under $10. (All the $15 to $25 bottles of beer I've been running across lately are becoming vexing.)
Bring me the chiles of Fabian Garcia!

Name: 11.11.11 Vertical Epic Ale
Brewer: Stone Brewing Co., San Diego, California
Style: Belgian spiced ale
ABV: 9.4%
Availability: Nationwide, but usually doesn't last long.
For More Information: stonebrew.com