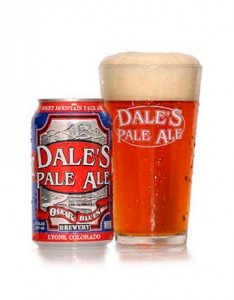 There's certainly nothing in the rule book about the beverage cart carrying only pale, watery lager beers. So it always struck me as an oddity that golfers who love to seek out and play at different venues seemed content to drink the same bellywash typically buried in the beverage cart ice. What happened to the spirit of experimentation?
But it occurred to me it was mainly because that's all that was being offered, often because of sensible local rules prohibiting bottles on the course. The better craft beers were mainly in bottles, ergo, same old bellywash.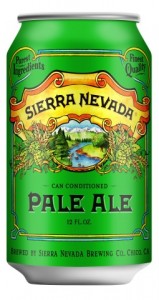 But the revolution is at hand, my friends, and so the call goes out here to all beverage managers, golfers and beer cart gals, too, if they have a say in stocking the refreshment wagon. There is now better beer in cans, and it's time to demand it.
I'm going to suggest some, but these front nine picks only scratch the surface of what's going on; according to Russell Phillips, who is keeping track of these things over at craftcans.com, there are now more than 520 craft beers in cans from 172 breweries in 42 states and Washington, D.C.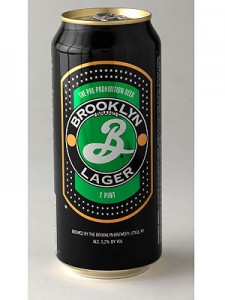 True, the majority of beer sales continue to be light beers from Bud, Coors, Miller or imports like Corona, Heineken, Stella Artois. But the trend is on the side of more flavorful craft beers, which have shown double digit growth in sales the last two years, while the graph for large mainstream brewers is pointing downward.
Herewith some picks to strike a blow for better taste and sophistication in beer offerings, beginning with Dale's Pale Ale. It was ten years ago that the Oskar Blues Brewery in Colorado was the first to put a tasty beer in a can, and this is the one. They also put Gubna in cans, a 10% ABV (alcohol by volume) Imperial IPA. But good taste in beer has little to do with strength, and we're shooting at moderate octane ratings here. Despite the fabled effects of swing oil, there may be a correlation between one's drinking and driving a golf ball.

For many Americans of a certain age, Sierra Nevada Pale Ale from California was the first craft beer they ever tasted, a rich blend of all malt and fruity Cascade hops. Introduced in 1980, the love affair continues, as the ale is the single largest-selling craft beer in the country. It began appearing in cans in late February and should be widely available.
On the other coast, Brooklyn Lager is another veteran of the craft beer movement, and shows just what can be done with a lager, with its pleasingly sweet aroma and flavor, a suitably crisp mouthfeel, and a nice bittersweet finish. Its appealing light amber color is a good argument for pouring the brew into clear glasses–even plastic ones.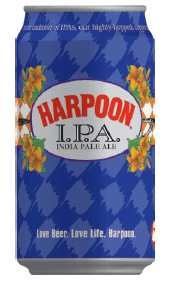 Also out of Brooklyn–Brooklyn Center, Minnesota–is the Surly Brewing Company, which thoughtfully provides a fruity, piney IPA called Furious. Getting up there at 6.5% ABV, Furious might actually help the infuriated calm down if things start going south on the course.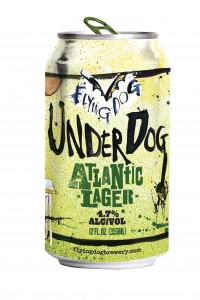 Harpoon IPA was introduced in 1993 as a summer seasonal, but sales went off the charts and Harpoon quickly made it a year-round offering. Now it's the number one house brand of the Boston brewery. Its Cascade hop aroma is less insistent than west coast counterparts, but the fruity nose gives way to a toasty malt character and a suitable hop zing in the finish.
Who doesn't love an underdog? Going out on a limb here on the still untasted Underdog Atlantic Amber from the reliable Flying Dog Brewery of Maryland, for those who must have their American premium lagers. The beer debuts in April, one hopes at a golf course near you.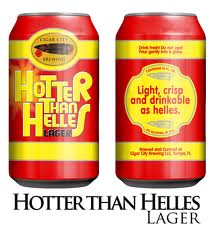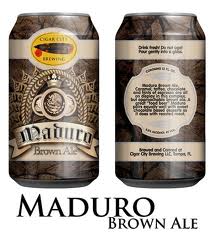 As far as craft beers goes, the south is rising again, and the Cigar City Brewing Co. of Tampa is leading the way. We'll cheat here and suggest both the Maduro Brown Ale to pair with any stogies being torched, and the Hotter Than Helles Lager for when the action heats up on the course.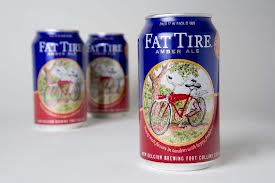 New Belgium Brewing from Colorado is more invested in biking than golf, but the ever-popular flagship beer, Fat Tire Ale, would be a welcome addition to a round. It's an easy-drinking amber ale with a biscuity nose and lightly bitter finish. Should keep the wheels from falling off.
Kilt Lifter from the Four Peaks Brewing Co. in Arizona is a bit strong at 6% ABV, but who can resist the golf connotations? This malt-accented Scottish ale even has a touch of roast to it, and if you listen closely enough, you may start hearing the bagpipes a-calling.
This piece first appeared in somewhat different form in the May-June issue of Troon Golf & Travel.
Related post: Nice Cans!