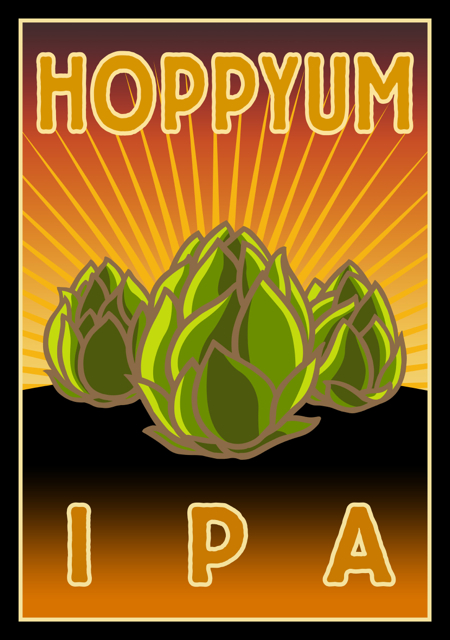 Flight delays going and coming on a recent trip led to two missed connections and quite a few extra hours spent at the Charlotte Douglas International Airport, better known as CLT. The upside? I now know where to find a decent beer there, and I'm going to point the way.
There is no problem finding banal beer at many places in the airport as well. But, as usual, why bother?
I first ran into the Carolina Beer Co. bar area months ago, and once stranded on this trip I sought it out again. It's practically hidden at the end of Concourse D, but was nonetheless fairly lively last Thursday evening. But there's also a spot on Concourse B called A Taste of Carolina that serves the same state-produced craft beers, available in samplers.
I opted for the less hectic Concourse D area, where there are ample tables if spotty wifi. And I opted for a sampler, trying beers from the Carolina Beer Company, The Olde Mecklenburg Brewery and Foothills Brewing.
The Carolina Beer Company began in the Charlotte area in 1997; its brands were taken over by Foothills Brewing in 2011. (Foothills also acquired the Cottonwood brand.) A big seller was (and is) Carolina Blonde, a 5% ABV golden ale with aggressive carbonation, a lightly sweet and medium-bodied palate. It's good, if nothing special, although it's easy to imagine it as ground-breaking in the Carolinas in 1997.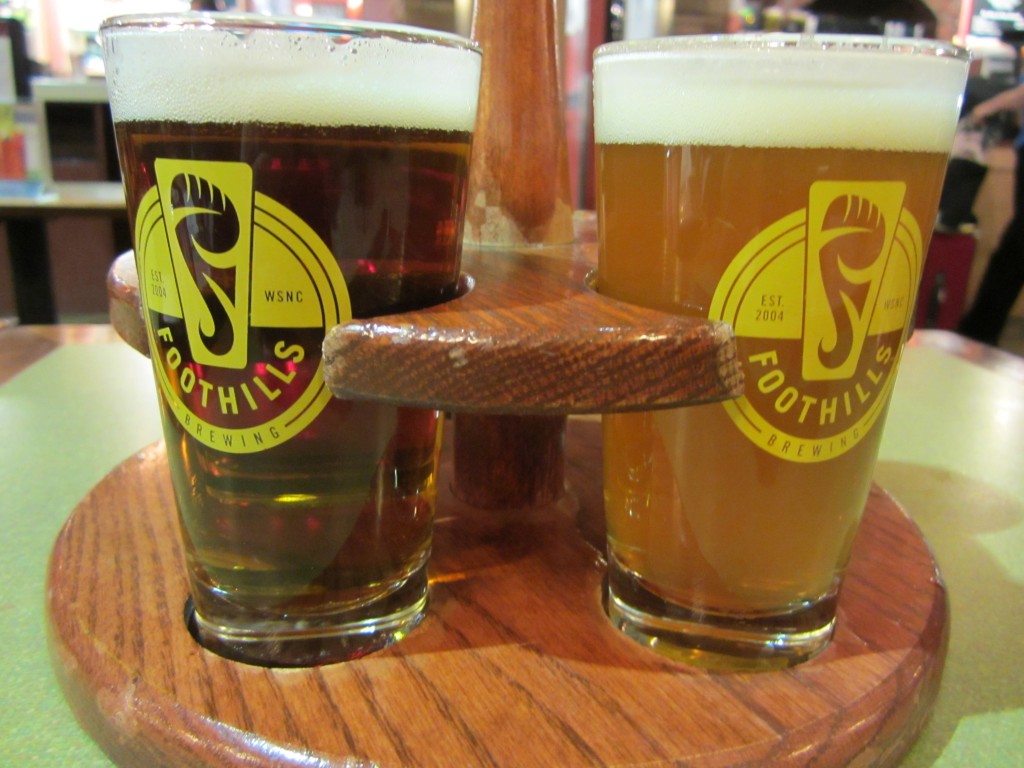 It was preferable to either offering from The Olde Mecklenburg Brewery, established in 2009. This was a bit of a surprise, since many OMB beers have received high scores on beer rating sites. They wouldn't have this evening. Both the Copper ("an authentic Düsseldorf-style Altbier") and the seasonal Dunkel suggested that someone had dropped a stale washcloth into the fermenters. The Copper had a faint impression of caraway poking through, but was mainly sour, and not in a good way. The Dunkel was equally unpleasant.
Hoppyum was the clear winner, but it's more than the best of a bad lot. It's a rollicking and fragrant American IPA, citrusy, herbal, dominated by Simcoe hops, with an appealing earthy sweetness and puckering dryness to the finish. Quite scrumptious.
According to the brewery's marketing director, Ray Goodrich, "Hoppyum is one of our core brands, our bestseller, and the favorite beer of our president and brewmaster Jamie Bartholomaus."
The company began in 2004 as a Winston-Salem brewpub, and has obviously been going strong ever since, adding a production brewery in late 2011 that should increase annual production to 40,000 barrels.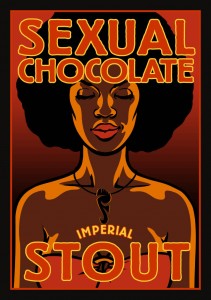 Outside the area it is probably best known for the semi-notorious Sexual Chocolate, an annual limited release Imperial Stout difficult to obtain. (Not available at the airport, alas, so I've still never had it.)
Bartholomaus is clearly an eclectic brewer. He produces more than a score of year-round and seasonal beers and has fistfuls of Great American Beer Festival and World Cup Beer medals in the trophy case. If Hoppyum is indicative, then I could wish Foothills would also take over a few more tap handles with their People's Porter, Torch Pilsner or India-Style Brown Ale.
It would add even more upside, and might make a delay at CLT downright desirable.
Name: Hoppyum IPA
Brewer: Foothills Brewing, Winston-Salem, North Carolina
Style: American IPA
ABV: 6.2%
Availability: Year-round, NC, SC, VA and TN.
For More Information: www.foothillsbrewing.com