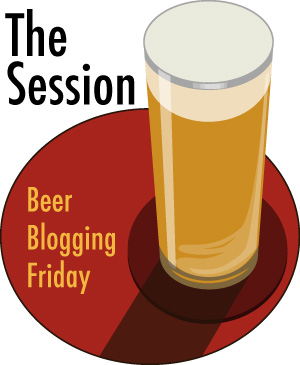 [The Session is a monthly effort where beer writers around the interwebs respond to a topic question. This is the 105th installment, so it's been going on for quite a while. The list of responses this month can eventually be accessed at the Kaedrin Beer Blog, where proprietor Mark put forth the current notion: "…your mission, should you choose to accept it, is to drink two beers, compare and contrast. No need for slavish tasting notes, but if you want to, that's fine too. The important part is to highlight how the two beers interact with one another during your session (pun intended!) For extra credit, pair your beers with two films to make your own Double Feature."]

Now approaching the 30-day mark of some dreadful bronchial thing, there's not much point in me putting two of anything together to try and taste. But, inspired by a look at Alan McLeod's post at his always entertaining A Good Beer Blog, I realized I've done this seven times already in a sub-category I call "Beer vs. Beer," usually with tongue at least partially in cheek.
No point in repeating myself when the wonders of links exist. But I could certainly go for the extra credit:
Heady Topper vs. Surly Furious
Two double IPAs square off, from Vermont and Minnesota respectively. This review was mainly meant for laughs, since both beers were beyond the pale, date-wise. So two dark comedies based in each state should do nicely. Alfred Hitchcock's The Trouble With Harry, and the Coen brothers' Fargo.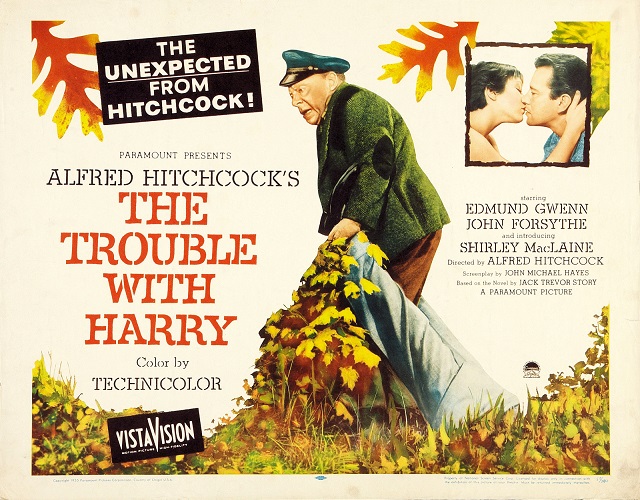 Point the Way IPA vs. Sculpin IPA
This was a straight-ahead comparison of two IPAs from Golden Road of Los Angeles and Ballast Point of San Diego. The former has since sold itself to AB-InBev, so maybe the classic L.A. Confidential would be apt. For San Diego, what else but Anchorman?
Ticket to Rye vs. Ruthless Rye
This was a sort of David vs. Goliath match, with Magic Hat from Vermont going up against the mighty Sierra Nevada. David didn't quite prevail here, but he surprised me. So the original Rocky should fit the bill. On the main card, the greatest boxing movie (and one of the greatest movies) ever, Raging Bull. "You never got me down, Ray!"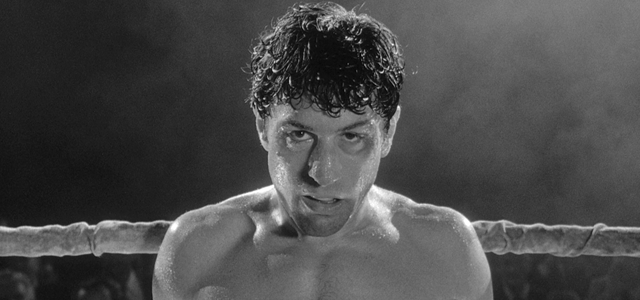 Mustang Brewing vs. Coop Ale Works
This one actually pitted two Oklahoma breweries that had recently started canning their beers. I suppose Oklahoma would be a natural choice. But I'd rather go with both versions of True Grit, the 1969 version with John Wayne, and the Coen brothers' (again) 2010 version with Jeff Bridges.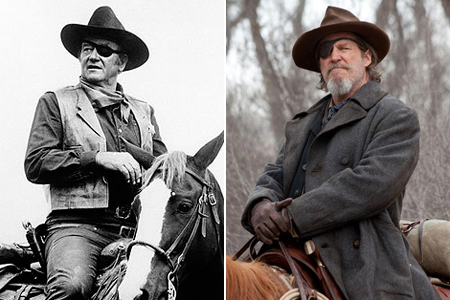 Founders' Ale vs. Old Brewery Pale Ale
Newcastle took a drubbing from Samuel Smith in this tilt of old venerables, but it does give me a chance to mention two classic English comedies from the long ago of 1949, both of which involve drink to a greater or lesser degree: Whiskey Galore and one of my all-time favorites, A Run for Your Money, with the great Alec Guinness and one of the sweetest renditions of "All Through the Night" you could hope to hear.
Guinness Black Lager vs. Guinness Draught
For some reason this comparison of two beers from Guinness that can't really be compared remains one of my most-read posts. Okay by me, even if I still believe the Black Lager is an idea that never needed to come. But as far as Irish movies go, what could be more fun than Waking Ned Devine or Hear My Song? Not much in either case.
Brooklyn Lager vs. Harpoon IPA
Clearly, might as well compare apples and oranges as a lager and an IPA. But this, my first Beer vs. Beer, was really about a Superbowl wager between the New York and Boston breweries. It was all based on performance, so I'll take a couple of great performances for my final picks–Meryl Streep in Sophie's Choice for Brooklyn, and Paul Newman in The Verdict for Boston.  Case closed.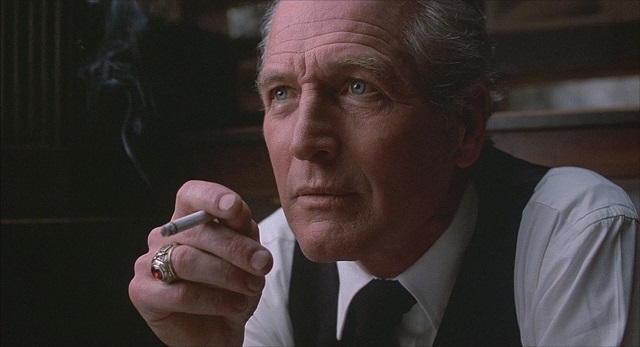 [Nov. 6, 2015]
Related posts: The Session posts