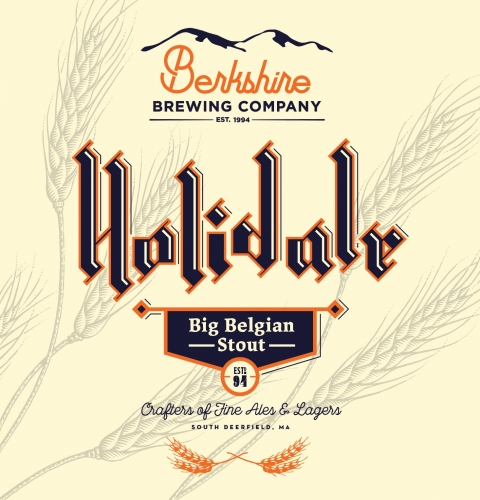 It was a cold day here in Vermont, so a stout seemed like a good way to go. I was a little trepidatious to go for the Berkshire Brewing Company's "Big Belgian Stout" after the lid-lifters I've had the past two days, but this year's version of Holidale wears its 11.5% ABV relatively lightly.
I say this year's version because I've only just become aware that BBC has been brewing different versions of its Holidale for the past 24 years, pretty much since the doors swung open in 1994. Clearly—though I thought otherwise—I haven't been paying close enough attention to a brewery that is a veritable fixture only about 40 minutes south of me in Massachusetts.
BBC was founded by Gary Bogoff and Chris Lalli, though the latter left the company a few years back. Its flagship Steel Rail Pale Ale is a go-to beer in these parts, though its Shabadoo Black and Tan is a big favorite as well (a blend of its Drayman's Porter and Hoosac Tunnel Amber Ale). There's a healthy year-round list and a passel of seasonals (my favorite name being the Oktoberfest beer, Life on Märzen).
I freely take co-credit with Gary for helping my son-in-law, Glen Brunetti, figure out his initial beer offerings when about to open Wildwood Barbeque in Hadley, Massachusetts in 2013. The three of us met at the brewery and tossed some ideas around. But Gary and I were firm on one main point—Wildwood should serve no crap beer. And that's the way it's been ever since, now expanded to 16 taps from the original eight. [End of plug.]
Admittedly, a choice from BBC is a little parochial; the beers are distributed only in New England except for the odd state out, Rhode Island. But if you're in the northeast during the holidays, it's worth picking up.
In recent years the Holidale has assumed shapes as a Quad and a Barleywine. I did give the Barleywine version a mention back in 2013. For 2018 the brewers came up with the notion of a festive Imperial Stout. The festiveness comes from the addition of liquid Belgian candy sugar and the yeast strain from the brewery at Scourmont Abbey, i.e., Chimay, so it's got that going for it.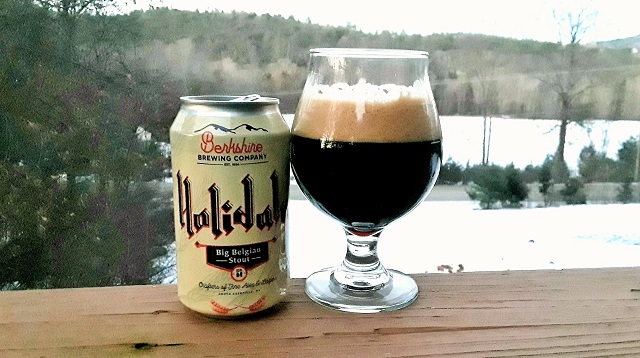 It all seems to have worked pretty well. The beer has a toasty brown head and is as dark as night. But the flavors are actually quite bright, some chocolate and coffee notes to be sure, but also that licorice note, toffee, sweetness balanced out by a spicy, clovey tang, and a surprising dark fruitiness. The mouthfeel is velvety smooth and there's a lingering hint of alcoholic heat.
The beer is can-conditioned, and could probably smooth out even more if stashed for a year or two. I have two cans left, but I frankly don't foresee a long life for them.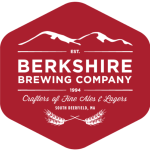 Name: Holidale 2018
Brewer: Berkshire Brewing Company, South Deerfield, Massachusetts
Style: Imperial Stout
ABV: 11.5%
Availability: Seasonally in New England states, minus RI.
For More Information: https://berkshire-brewing.com/
[Dec. 18, 2018]
< 12 Beers of Christmas – 4: Samichlaus Helles
12 Beers of Christmas 6: Troëg's Blizzard of Hops >