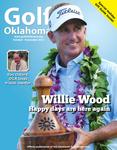 While normally reviewing books for "The Goods" page in Golf Oklahoma, I turned to my second favorite consumable for the Oct-Nov 2012 issue, one I have a fair amount of experience with. It's presented here in somewhat different form, and thrown into the occasional Beer vs. Beer series.

What few golfers don't enjoy a beer at the nineteenth hole? Or, it must be admitted, those who find that it helps to have a little swing oil during the round? Personally, I'm not much of a drink and drive man, preferring to reach the clubhouse at the end of the round for a glass of beer that often seems like a reward (especially if I won the match and the other guy is paying).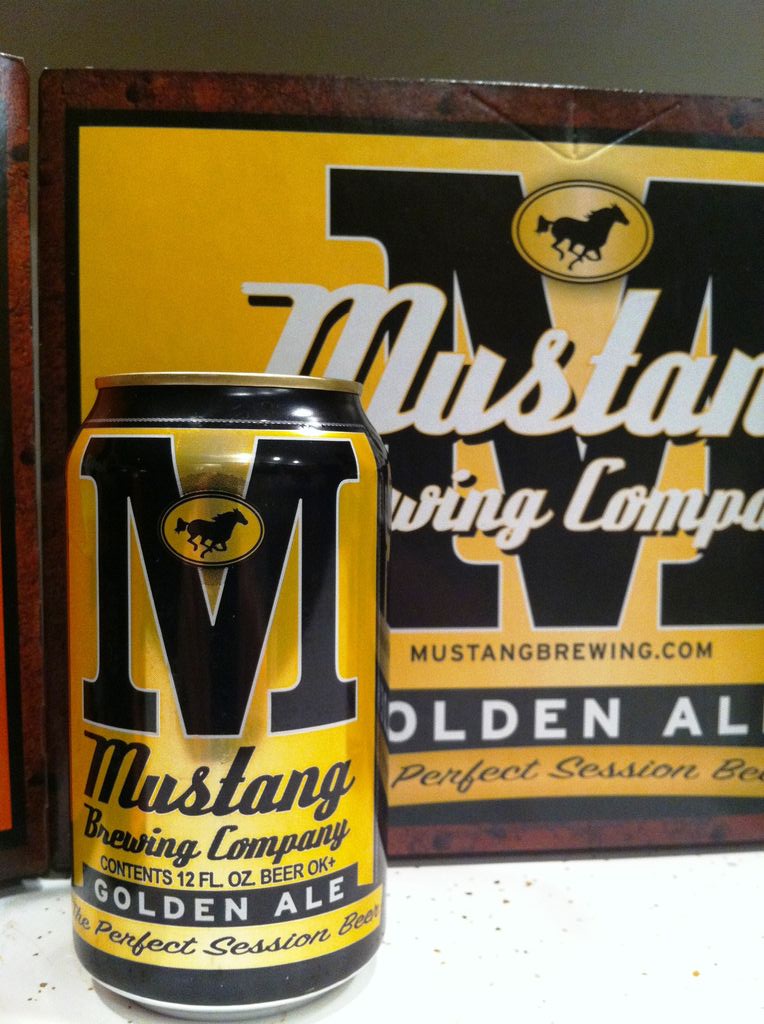 But, as a certified beer snob who long ago gave up drinking the bland yellow fizzy water gushing forth from mass market brewers, I seldom found anything to rouse my interest when the beverage cart rolled around. Most of the flavorful craft beers were bottled, and bottles weren't usually allowed out on the course.
Times change: just as the tides of beer increasingly flow toward offerings with more taste and character, so too has the prejudice given way about putting good beer in cans.
When California's Sierra Nevada Brewing announced it would begin putting its near-iconic Pale Ale into cans, the battle was pretty much over. And it now leaves little excuse for golf course beverage managers: it's time to step up your game and offer players a wider and better choice than the usual bellywash.
Numerous Oklahoma courses are on the bandwagon. Jared Keith, the head bartender at the Rose Creek Golf Club, said, "We've carried Washita Wheat and Golden Ale from the Mustang Brewing Company on the beverage carts since last summer, as well as their Session 33," a lower alcohol brew. The beers are also on tap at the club's Trellis Bar, and Keith said they are easily the best sellers over other brews.
Chris Watkins, clubhouse manager, said the Gaillardia Country Club has brews from both Mustang and COOP Ale Works on the beverage carts and on tap. "Craft beers are starting to move here. We added some to our offerings about five years ago and it just didn't work then. But the fad is definitely picking up now. People want to try different beers and drink local. We had an outing not long ago where we had a specific request to stock different beers for the players to try."
There's no better place to start broadening one's drinking horizons than with local brews. That gives Oklahoma golfers four choices in cans at the moment. More will surely be on the way, though the state has not exactly been a pioneer in the microbrewery movement–or any brewing movement. The latest statistics from the Brewers Association put Oklahoma's nine breweries 41st in the U.S. for per capita breweries. But still ahead of Texas and Arkansas!
To Can or Not to Can

The Huebert Brewing Company opened its doors in Oklahoma City in 2003, making it the oldest official microbrewery in the state, notwithstanding the long presence of Choc Beer from Krebs.
Owner Rick Huebert was instrumental in helping to change the prohibition era laws that inhibited small scale brewing in Oklahoma, and he's not shy about experimenting, turning out about 19 different styles of beer, including such regulars as Wild Pony Wheat, Deep Deuce Porter and Tucker Pale Ale. (During the election season he let his leanings show with a NoBama Brew.)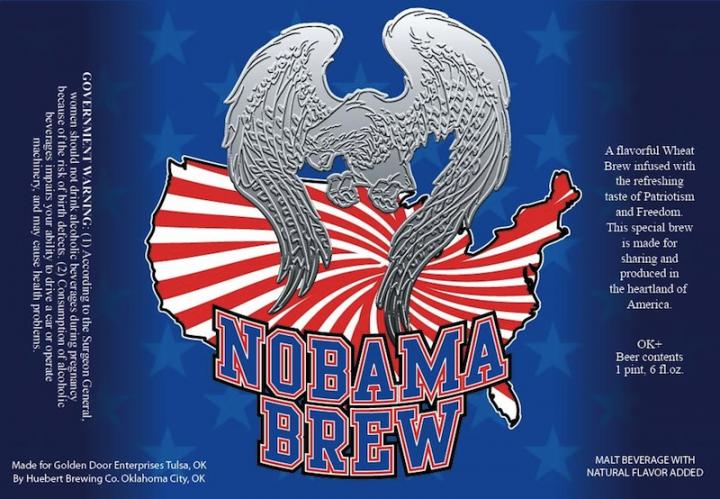 But it's his versatility that has prevented him from canning his beers. "It's mainly a storage problem; if you had six different beers you'd need six truckloads of cans. Contrast that with one truckload of bottles with six different labels."
The Mustang Brewing Company gets around the storage problem by actually brewing most of its beer out of state, after developing recipes at the pilot brewery in Oklahoma City.
Although the first pilot brewery was a five-gallon turkey cooker in Tim and Carmen Schoelen's garage. But once they decided to take the plunge into the beer business, the couple served up their first pints of Mustang Golden Ale in July of 2009 at James E. McNellie's Public House.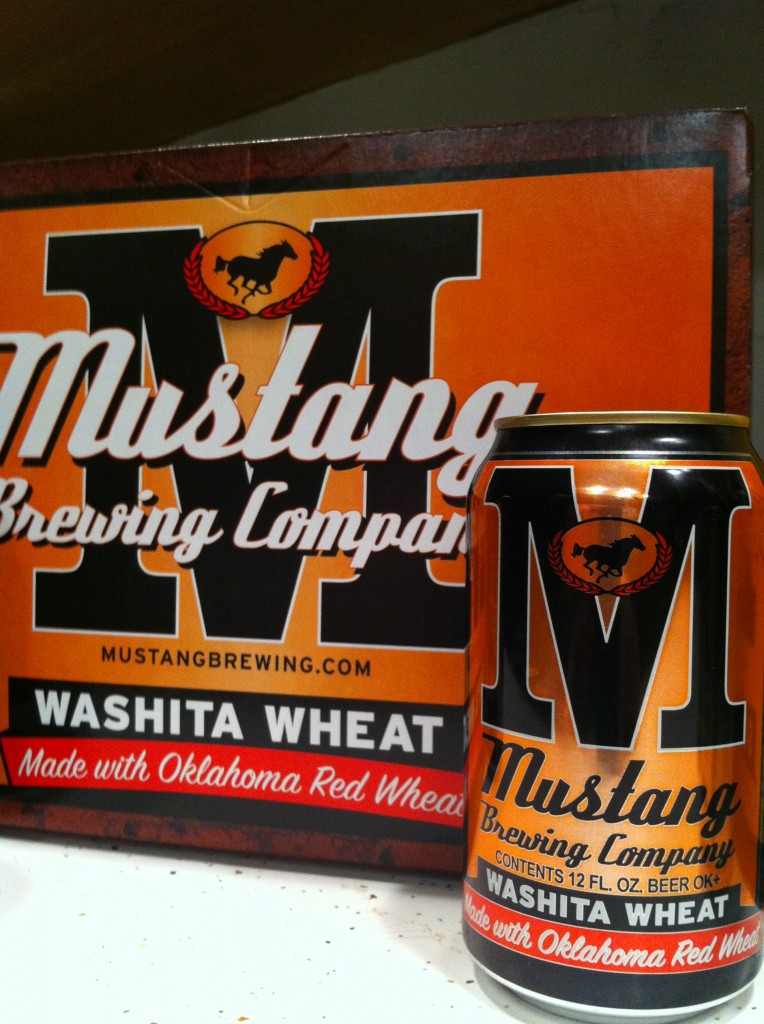 The Golden Ale is one of the two brews in cans, Washita Wheat the other. Seasonals and big beer specialties from brewmaster Gary Shellman (the "Saddlebag Series") are produced at the pilot plant. But the canned beers are made at the Stevens Point Brewery in Wisconsin.
(Stevens Point also contract brews a new elixir for the Slammin' Sam Beer Company of North Carolina, a lager named after Sam Snead and alluding to his swing in the tagline, "Smoothest Beer in Golf." Not yet available in Oklahoma, however.)
"The Golden Ale is a 5.3% ABV beer," said Eric Pennell, marketing director for the company. "The Washita Wheat comes in at 5.6%, and it's our number one seller. We sell the small batch Saddleback Series just in Oklahoma, but the other beers are in Kansas, Arkansas, and Missouri in a few months. Tennessee and Georgia are in the works."
Mustang will probably produce 5,500 barrels of beer in 2012, still a micro by any definition.
The Golden Ale pours out hazy, apricot in color, with a bit of tinned pineapple in the nose, a vague suggestion of strawberry Twizzlers, and a hint of caramel. For a sturdy 5.3% ABV beer, it seemed a little thin in flavor and light on the palate.
I much preferred the Washita Wheat—made with Oklahoma red wheat, but actually lighter in color in the glass than the Golden Ale, more peach than apricot. Also hazy in the glass, it has fruity, lemon grass aromas, and a more pronounced malt sweetness coming through on the palate. But the overall impression is of a refreshing lemony tang; there's no clove character at all, as one would expect in a Bavarian weissbier–this is an American wheat beer all the way, clean and refreshing, and well-suited to cutting a golf round-induced thirst.
Approach Shots
Neither of the Mustang canned beers are world-beaters in the flavor arena, though as Jared Keith noted, either can give the mass market suds a run for their money, "because they're very approachable beers," and light on hop bittering.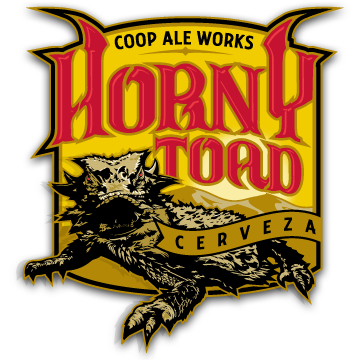 That's not to say the COOP Ale Works beers aren't approachable; but they are just a bit more complex, up a rung on the craft brew stylistic ladder, with hefty ABV levels as well, particular the Belgian-style golden ale that finishes at a whopping 10% ABV, and appropriately named DNR.
"We're located 51 blocks north of downtown Oklahoma City," said JD Merryweather," a co-founder of the brewery. "We're selling only in Oklahoma, working in a seven-barrel brewhouse, producing about 2,000 barrels last year. But we're doubling our capacity, getting ready to expand to a 30-barrel system."
The company launched in January of 2009 after about five years of research. It's F5 IPA is the best-selling of six year-round beers, although available only on draft.
The two canned beers are the Horny Toad Cerveza and Native Amber. The former, though made with pilsner malts, is really a top-fermented ale, hence some of the fruity esters in the nose, along with a biscuity sweetness. Pouring a clear, light gold in the glass, Horny Toad is a 5.3% ABV brew, crisp on the palate, with a nice mouth feel and a bracing hop bite at the finish, with a hint of chalk in the aftertaste.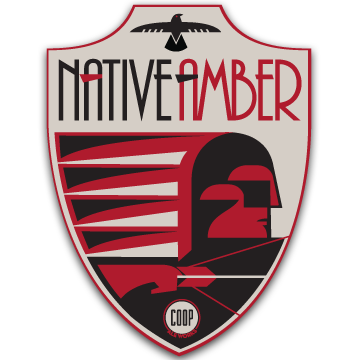 Put the two golden ales together and I'd say Horny Toad leapfrogs over the Mustang. The COOP beer also rates a mention in "The World Atlas of Beer" (had to get a book in here somewhere), newly out from Sterling Publishing. The only Oklahoma brew mentioned by authors Tim Webb and Stephen Beaumont, the Horny Toad is dubbed, "A satisfying quaff for the Southern heat."
On aroma alone, the Native Amber (6.3% ABV) gets my winning vote of the four beers. But then I'm a hophead, and the perfumy Cascade and Cluster hop bouquet of the beer is downright seductive. There's a deep caramel aroma at play as well, which complements the mahogany appearance.
At 6.3% ABV, this is a fairly big beer, with a firm caramel malt attack and a balancing, almost tannic hop finish that lingers on quite nicely. I'm not sure Native Amber would improve my stroke out on the course, but it would easily be my first pick when contemplating the choices in the clubhouse.