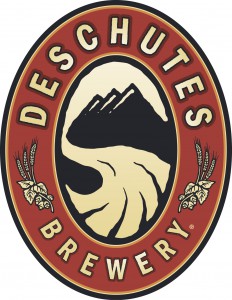 Speaking of longevity and tradition in holiday and winter beers, add the Deschutes Brewery. True, Anchor Brewing established the template in 1975, and Sierra Nevada buffed it up in 1981. But Deschutes was on board with the notion from the year of its founding in Bend, Oregon in 1988—Jubelale was actually the first beer the brewery ever bottled—and it has been at it ever since.
Like Anchor, Deschutes changes its label every year. Since 1995 a different regional artist is commissioned to create the label from two essential themes—Jubelale and central Oregon winters. Then it's off to the races, and the diverse labels from year to year are about as eagerly awaited as the beer, which actually goes on the market each September.
This year's label is a collaborative work by identical twins Lisa and Lori Lubbesmeyer, originally of Tacoma, Washington, but now of Bend. The pair create what they call fiber paintings by layering and overstiching fabrics, constantly exchanging pieces of each project so they can respond to the other's work. Here's how it came out: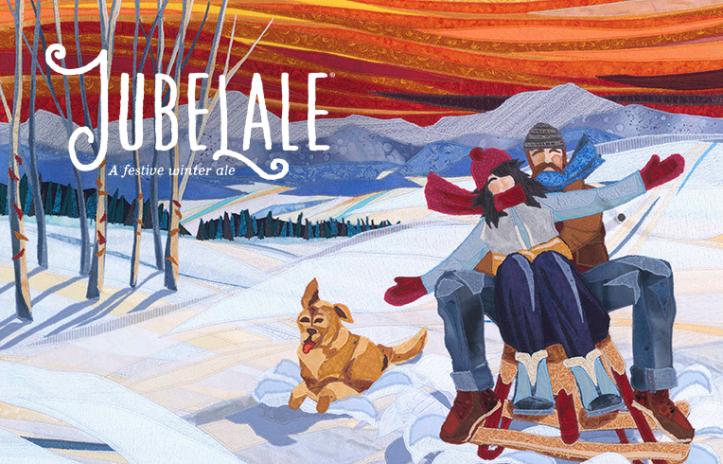 Like Sierra Nevada's Celebration Ale, the recipe for Jubelale does not change, save for the always fluctuating vagaries in grain or hop harvests. A bit of a kerfuffle arose a few years back when local fans detected a change in the beer, and founder Gary Fish admitted there had been a bit of an alteration.
The model for the beer had always been an English strong ale, using an English yeast, and Fish felt that as the brewery's operations had become more sophisticated through the years some of the original character of the Jubelale had been smoothed over. So he asked the brewers to try and replicate Jubelale as it had been at the beginning, presumably with a few more rougher edges.
I gather they were successful (though not everyone liked the new/old Jubelale) but I'm in no position to judge. Though I'm always happy to run across a Deschutes beer, it happens far less often than I'd like. The beers are not yet distributed in Vermont. They're getting closer—now in 27 states and moving east, but to find one I either have to hit the road or hope one shows up in my mailbox (as the Jubelale did).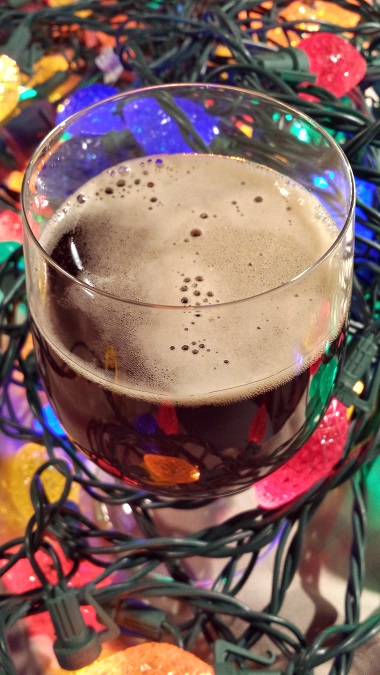 To take the comparisons or contrasts to the end, Jubelale is unlike Anchor in that it freely divulges the ingredients of the beer—to the extent of putting up on its website a clone homebrew recipe. And like Celebration Ale, Jubelale gives the impression of spices without actually having any in it.
It's loaded with hops, though, which accounts for a lot of the beer's character—Nugget, Cascade, Willamette, Styrian, Tettnang and East Kent Goldings. The malt bill is hearty as well, including pale, crystal and a bit of roasted barley. A wonderfully grainy nose is the first impression, before fruity esters and a bit of that roast kick in. The beer is a pleasing garnet in the glass, which may suggest some of the cherry flavor I perceive, but it's all a nice swirl of smooth and warming sweetness, nicely leveled out with a closing dry snap.
When Deschutes begins distributing in Vermont (may as well be optimistic), Jubelale will join its western colleagues as part of the regular holiday rotation in this household. Incentive, one hopes, for that day arriving sooner rather than later.
Name: Jubelale
Brewer: Deschutes Brewery, Bend, Oregon
Style: Strong Ale
ABV: 6.7%
Availability: Sept.-Dec., 27 states
For More Information: www.deschutesbrewery.com
[December 21, 2014]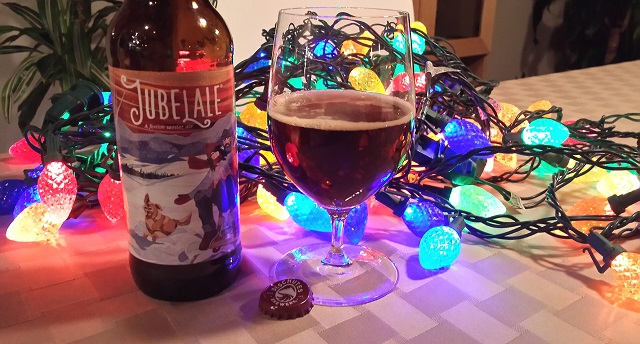 <12 Beers of Christmas 9: Petrus Winter #9 Ale
12 Beers of Christmas 7: Ommegang Adoration Dark Winter Ale>