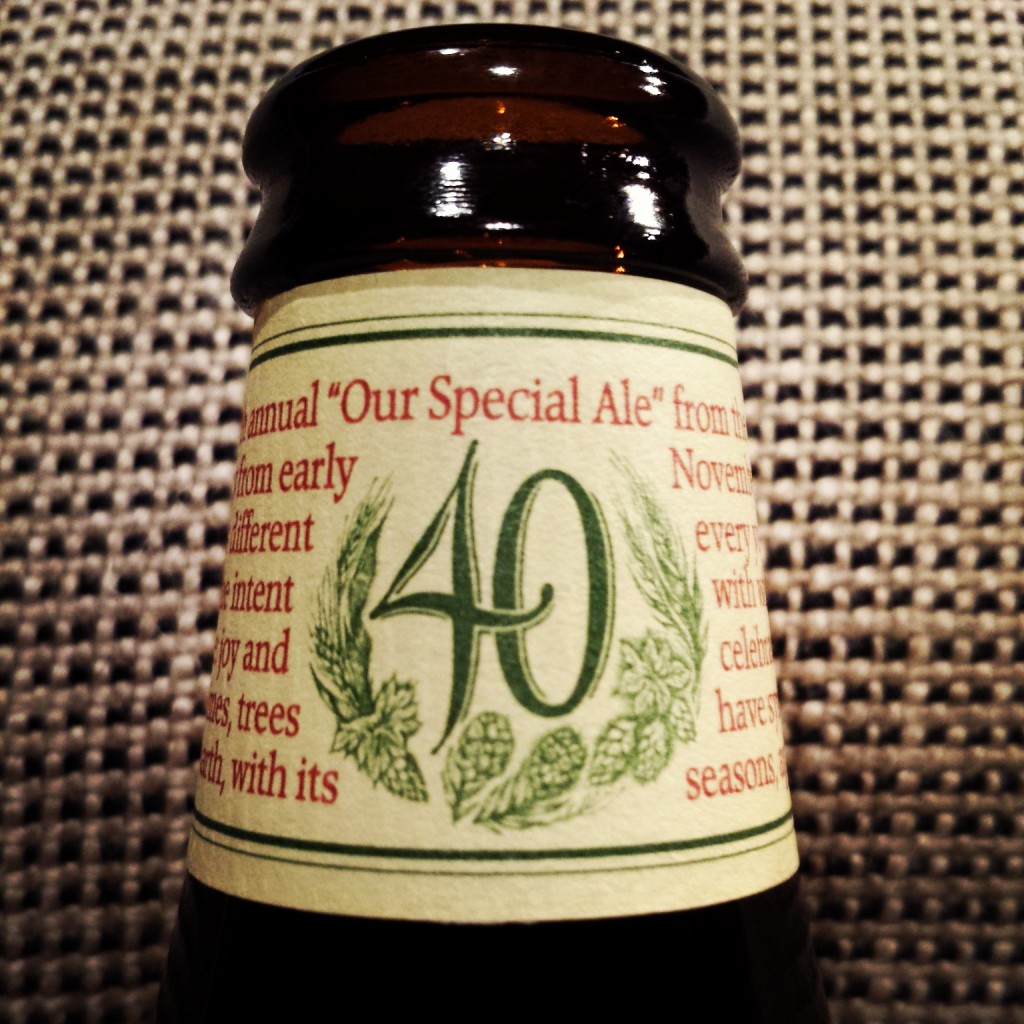 Anchor Brewing of San Francisco introduced its annual Christmas Ale in 1975. This year's iteration makes for forty years, forty different tree-laden labels, forty different recipes. The recipe differences have seemed minimal since 1987, when the beer first became a spiced ale. The 1975 version? That ultimately evolved into one of the brewery's regular beers, the sublime Liberty Ale.
The Special Ale deserves a tip of kerchief and cap for longevity alone, but it was also the forerunner of the scores—if not hundreds—of holiday ales and winter warmers that now bedeck the shelves of beerdom. So once again, as I begin my third 12 Beers of Christmas foray, Anchor leads the pack, the only repeat customer.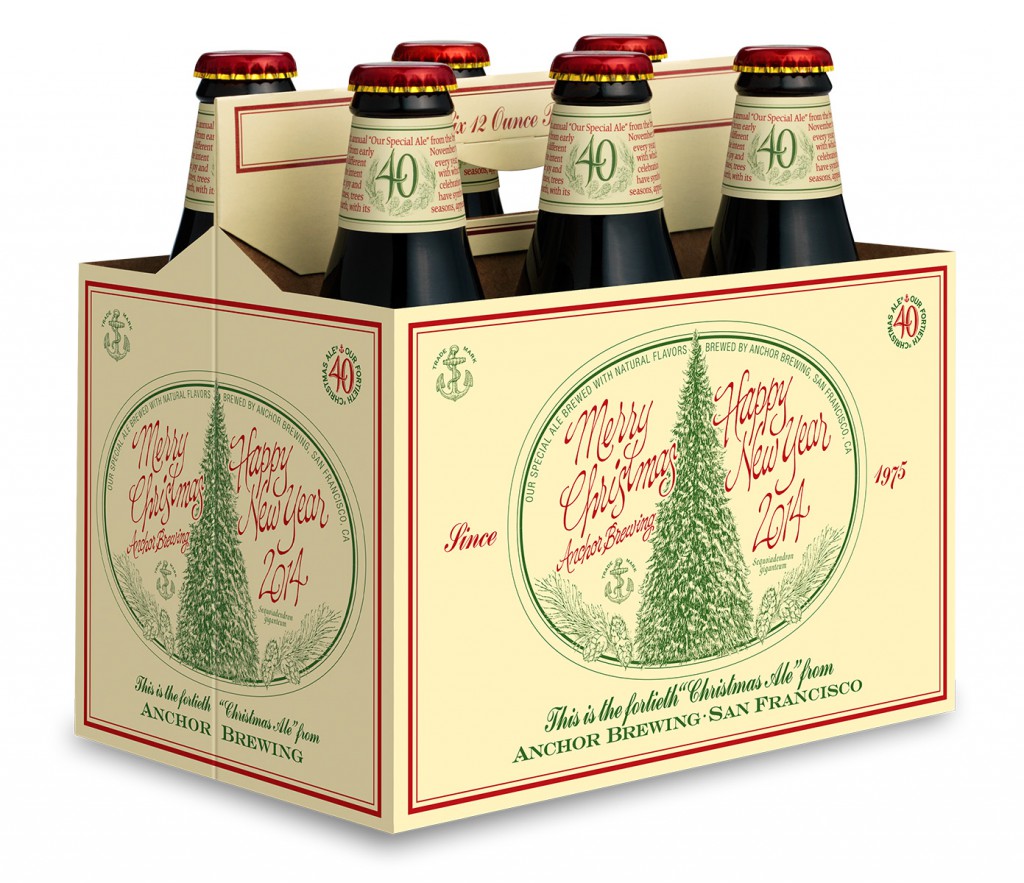 Why I'm repeating the 12-day survey is harder to understand, trying to produce what I hope are a dozen cogent and entertaining articles about different beers right at the time of year that is crazy full with other duties and endeavors? Probably because just enough time has elapsed that memories are hazy about trying to finish pieces while nodding off over the keyboard, or waiting until a houseful of company has finally quieted down for the night to even begin writing.
But it's really just because it's fun–I enjoy looking for the beers, trying them and then trying to put them into some sort of context. There's no particular plan or agenda, no ranking beyond personal opinion—or anyone else's I might share the beers with. I did request a few beers from breweries this year, but mostly the 12 are still those found on local shelves.
I've listed below, with links, all the beers from last year and 2012. There are a lot of good ones there that I may well be drinking again, but other than Anchor there will be no repeats.
(But it is a good time to mention Sierra Nevada's Celebration Ale, which deserves an almost equal nod for its seniority and influence. Having a holiday season go by without any is unthinkable. But as I noted in 2011, contrary to some belief, the Celebration Ale recipe has been the same over the years.)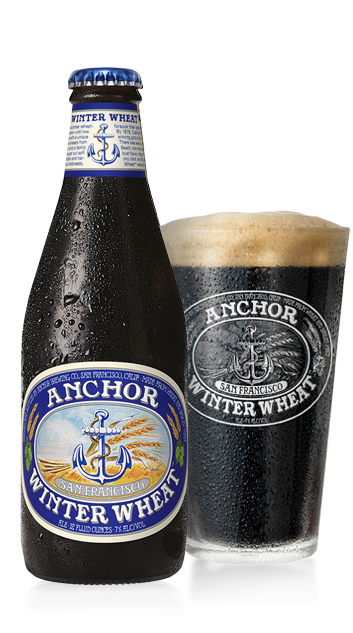 I was contemplating a precedent breaker in writing about Anchor twice this year, since they've also introduced a new Winter Wheat that is unlike any wheat beer I've had lately. It's a dark, roasty creature, with four different wheat malts and one unmalted wheat to go along with the barley malt. It's 7% ABV, uses only the Northern Brewer hop, and like the Christmas beer will be around until next month. If someone had me drink it blindfolded I'd probably be puzzled. But I wouldn't object. I might eventually peg it as a Dunkelweizen, but it would probably take a few.
I drank it with my eyes open, however, and decided to just mention it here and get down to the usual essential business with the Anchor Christmas Ale:
1) how does the 40th rendition taste? and 2) what tree is on the label?
Anchor has historically not let on to what spices go into the Christmas beer, no doubt leading to a long parade of wrong guesses over the years. I would have guessed wrong myself this year (probably, again), detecting a significant ginger note in the nose and flavor.
But Anchor's brewmaster Mark Carpenter had either a rare unguarded moment or just decided on a bit of candor with Greg Kitsock in a recent Washington Post article. He didn't say what was in the beer this year, but he did mention a few things that are not and never have been—like ginger, or allspice. Frankincense was tried in 2004, for anyone who remembers that one or still has a bottle in the cellar.
This year, Carpenter claims, a few more things were changed up than usual, and to my mind that's a good thing, because last year's version was not up to the usual standard. Whatever sense memory I have of that one suggests to me that Anchor is back on its game this year with a far more appealing beer.
It's still a lovely deep mahogany in the glass, and has regained its spruce-like snap in the entry, has a richer malt profile and mouthfeel, maintains its Rorschach-like spicing, even if it still mostly suggests ginger to me. But the full bouquet of spiciness is never over-the-top in the palate, so those who gag at heavily-spiced brews might want to take this one for a spin. There's a slight hint of chocolate, a bit of roast and a nice drying finish.
With the beer you get a nice illustration of a Giant Sequoia. Anchor's usual Christmas beer label artist James Stitt was asked to render what a Sequoiadendron giganteum planted in 1975 might look like today, and that's what he's gone and done.
Stitt did a White Spruce in 1988, the first year an Anchor Christmas beer wound up in my bottle collection. I don't have every one since, but just about. The brewery started putting Our Special Ale in magnum bottles in 1991, and my first of those came along in 1996—a White Oak. In about five days a Canaan Fir will be standing in our living room. And there will be a beer for that, too.
Name: Our Special Ale 2014
Brewer: Anchor Brewing Co., San Francisco, California
Style: Spice/Herb/Specialty Beer
ABV: 5.5%
Availability: Nov-Feb, nationwide
For More Information: www.anchorbrewing.com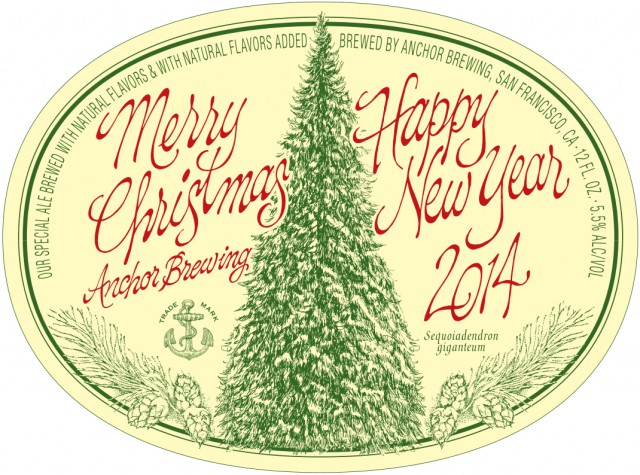 Here are the 12 Beers of Christmas from each of the last two years:
2013
1 Anchor Our Special Ale 2013
2 Troëg's The Mad Elf Ale
3 Victory's Winter Cheers
4 Magic Hat's G-Thing
5 10 Barrel Brewing Pray for Snow
6 Corsendonk Christmas Ale
7 Mahr's Bräu Christmas Bock
8 Sixpoint Global Warmer
9 Nöel des Géants
10 Mikkeller Hoppy Lovin' Christmas
11 Harpoon Winter Warmer
12 Dupont Avec les Bons Voeux
12 Beers of Christmas Reprise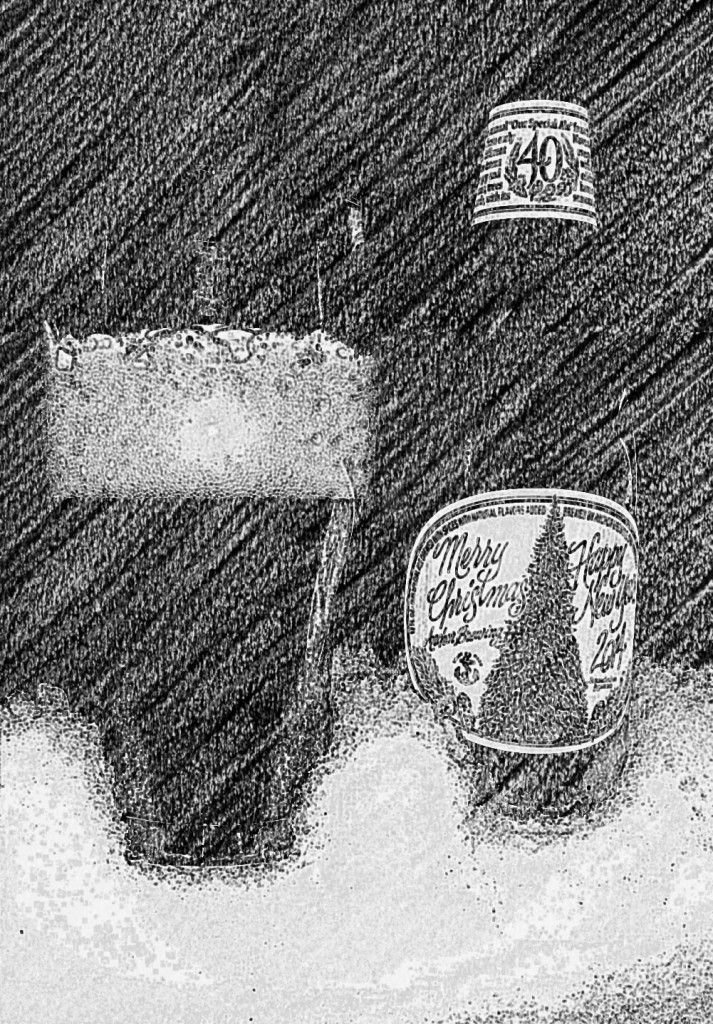 2012
1 Anchor Our Special Ale 2012
2 Nogne Ø Winter Ale
3 Samuel Adams Winter Lager
4 Southern Tier 2XMAS
5 St. Feuillien Cuvée de Noël
6 Delirium Noël
7 Newcastle Winter IPA
8 Jolly Pumpkin Noel de Calabaza
9 Gouden Carolus Noël
10 Otter Creek Winter Red Ale
11 Magic Hat Wooly
12 Element Winter Ion
[December 14, 2014]