[Apr. 27, 2014] I had a tedious layover en route to this new Golf Road Warriors extravaganza. It seemed to be passing pretty slowly, almost as slowly as counting Florida's votes in a Presidential election.
This gave me time to brood, not the proper mood for beginning what promised, after all, to be a splendid time in Fort Myers and the nearby islands—three rounds of golf on top-notch courses, more fine food than it would probably be healthy to eat, and accommodations at the Hyatt Regency Coconut Point Resort & Spa, overlooking Estero Bay and the Gulf of Mexico.
No, I was brooding from a surfeit of opportunity. With a lively dance card filled out for us, would we actually have time to wade into the water and sink our feet into the sands of what are said to be the finest beaches on the east coast? Would I have the time, and nerve, to try out the 140-foot corkscrew waterslide at the Hyatt, in one of its three pools? Would I be able to plunge into the Watsu pool, part of its 19,000 square foot spa?
And would I, fresh from what seemed a particularly long and wearying Vermont winter, find close to 90 degree temperatures too abrupt a meteorological transition?
Small-minded concerns, I know. Layovers can do that to an anticipatory mood. I decided to attack my concerns with an afternoon mood alteration, and I knew where in the Charlotte Airport to accomplish the task.
One Coco Loco Porter later (fashioned by the NoDa Brewing Company of Charlotte), the scales had fallen from my eyes, even as the layover lingered. I unexpectedly earned two badges from Untappd by ordering the one brew (beer geeks know what I'm talking about), and now I was looking forward to any beer adventures that might come our way during the jaunt.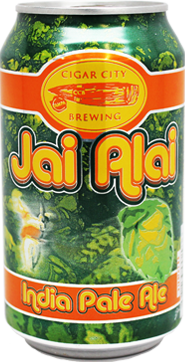 None were planned, particularly, though I knew from the Hyatt's pr manager, Patty George, that Jai Alai was on hand, from the Cigar City Brewery in Tampa.
Six hours later, I confirmed the fact, although there wasn't any at the Tarpon Bay Restaurant, where our brave band convened for its first official pigout of the trip. But the Hyatt is nothing if not about service, and our waitress had the alacrity to fetch the beer from some other cache in the hotel.
If golf can move at a snail's pace, Cigar City Brewing's most popular beer is named after what is often called the world's fastest game, Jai Alai. There used to be a Jai Alai fronton in Tampa, but no more. Fort Myers doesn't have one either. But it does have the professional Florida Everblades, a minor league team in the East Coast Hockey League. Which is fast enough.
As for the brew, it shouldn't be rushed through, since it's a hefty IPA at 7.5% ABV, laced with fruity, citrus aromas and flavors swirling between hop assertiveness and toffee sweetness.
Cigar City is named after the once-prominent role Ybor City had in the cigar business, and the brewery has been in the forefront of giving Florida respectability in the craft brew scene. It's willingly innovative, and it produces other iterations of Jai Alai—a version aged on white oak, and in the Humidor Series, a 750 ml bottle aged on Spanish cedar in the secondary fermentation, adding some peppery, spicy notes.
Cigar City is eyeing expansion into the southern states, but for now it's concentrating distribution in Florida and in occasional beer hotspots in New York or Philadelphia.
It certainly went well with the shrimp and grits I had for a main course at Tarpon Bay. Lee Rose, the communications manager for the Lee County VCB (better known collectively as The Beaches of Fort Myers and Sanibel), said that shrimp is the largest haul of the area's thriving seafood industry, and that chefs are always looking for innovative ways to get it onto the menu. This will bear further investigation, but thumbs up for this one.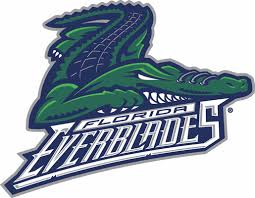 Name: Jai Alai
Brewer: Cigar City Brewing
Style: IPA
ABV: 7.5%
For More Information: www.cigarcitybrewing.com
Click here for all the Golf Road Warriors Fort Myers stories and videos.