This piece first appeared, in somewhat different form, in The A Position's 2015 U.S. Open edition of The Grain in June, as the tournament headed to the northwest for the first time.
Here in Vermont, where I live, we're basking in the glow of various beer rating websites tagging some of our beers and breweries as the best in the world. Well, it was bound to happen, since we have more breweries per capita than any other state.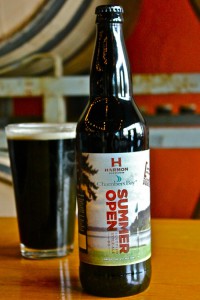 But we're also level-headed here. We know that the per capita stat is a little misleading, since we're such a small state in terms of population. There are actually more breweries clustered around the city of Seattle than in our entire state.
And we're also savvy enough to know that when it comes to the world of craft beer a tip of the golf cap must be leveled west, and particularly the northwest, purveyor of so many of the great hops finding their way into our cherished IPAs and other alluring beer styles.
If the movement for better beer began glacially in the late '70s, moving out slowly from the Cascades and the Sierra Nevadas, it was nonetheless an inexorable force, now cruising with the speed and power of a foamy tsunami—luckily, one easily containable in a pint glass.
But let's halt the historical review and stick to the present, reviewing some fine northwest beers that visitors heading to the U.S. Open might be able to score, and a few with somewhat wider reach.
Whether actual attendees of the Open can score many better beer choices is iffy, due to the game's corporate ties with megabrewer sponsors. But normally the Chambers Bay Grill has a nice selection of local options for golfers, including the first two on our list:
Chambers Bay Summer Open Scottish Style Ale (4.5% ABV—alcohol by volume)
An obvious choice in all ways. The Chambers Bay food and beverage director Anthony Shipman helped formulate and brew this easy-drinking mild brown ale with the Harmon Brewing Co., called Chambers Bay 80 Shilling Scotch Ale at the grill. But Harmon, with four locations in and near Tacoma, put a version into bottles and in the marketplace as of May. The course is depicted right on the label, so consider this one a good souvenir to bring home. Although best emptied first.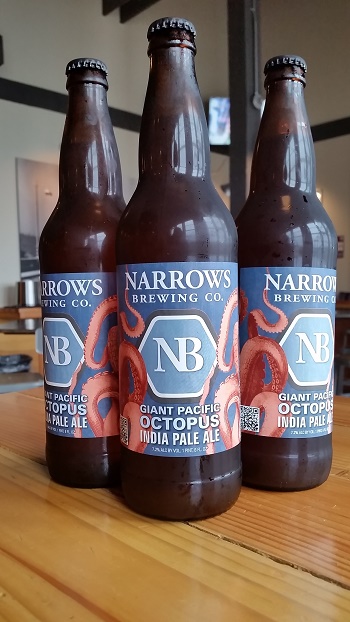 Giant Pacific Octopus IPA (7.2%)
If you can bet on horses just because you like their names you should be able to drink beers the same way. That will do for the first glass of this juicy IPA from the two-year old Narrows Brewing Company of Tacoma. The citrus fruit and flowery hoppiness of the brew (from Columbus, Willamette and Magnum hops) should be enough to make you want to go back for seconds. But this is a sturdy ale, so wrap all of your arms around it carefully.
Space Dust IPA (8.2%)
The label depicts a cartoonish hop cone regurgitating what is presumably space dust. (Or lupulin from Chinook, Citra and Amarillo hops.) Many craft beer fans felt a little squeamish themselves earlier this year when the popular Elysian Brewing Company of Seattle was acquired by the multinational Anheuser-Busch InBev. In any case, this is an even sturdier IPA, and therefore not recommended for drinking and driving a golf ball or even a golf cart.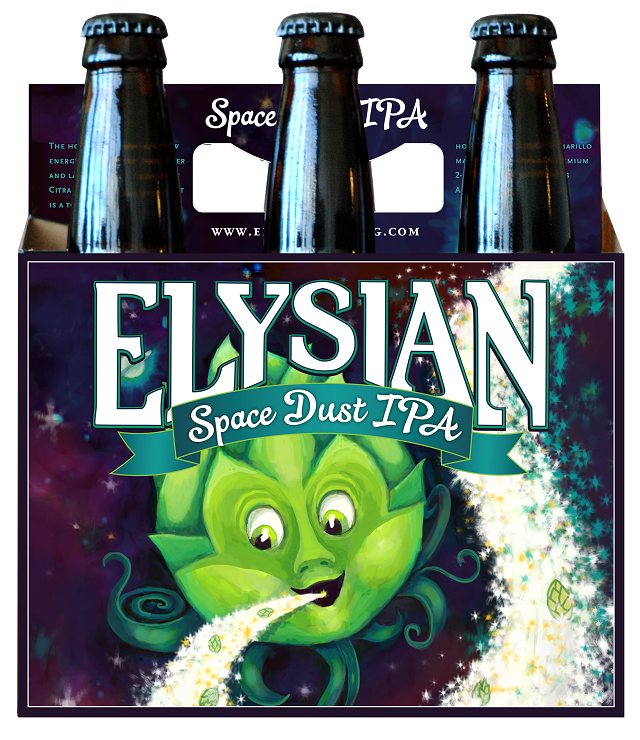 Disorder and Turmoil (7.7% and 7.8%)
We may see some disorder and turmoil at the U.S. Open this year, so this pair of dark beers, a stout and a black IPA, respectively, might be apt. But you'll likely have to travel closer to Baker City, Oregon to find these on tap, from Barley Brown's Beer. My writing colleague, Jeff Wallach, has called this the best brewery he's ever been to, and that's a not inconsiderate sample size.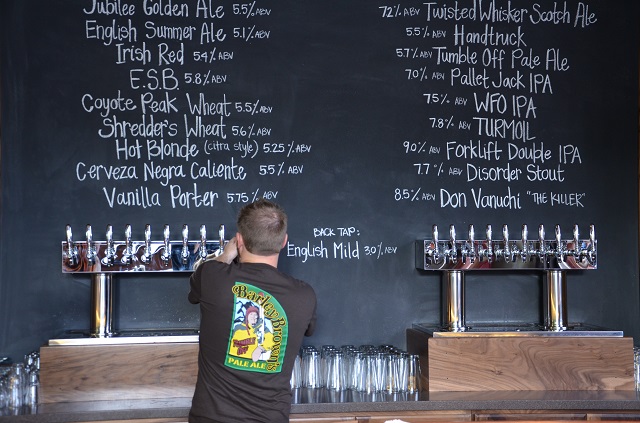 Alaskan Amber (5.3%)
This classic malt-accented alt-style beer (an ale conditioned at colder, lager-like temperatures) will actually be easier to find than any of Barley Brown's beer, at least if you live in 17 mostly western states. (It's usually on tap at the Chambers Bay Grill.) But the pioneering Alaskan Brewing Co., established in the state capital of Juneau in 1986, has just started shipping Alaskan Amber in cans to the lower 48 while suggesting its footprint may soon widen. Hope for the rest of us.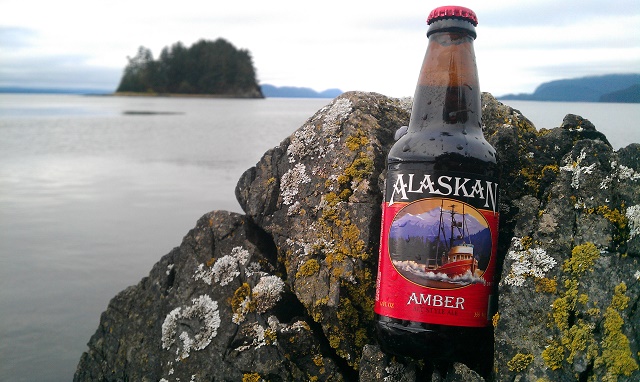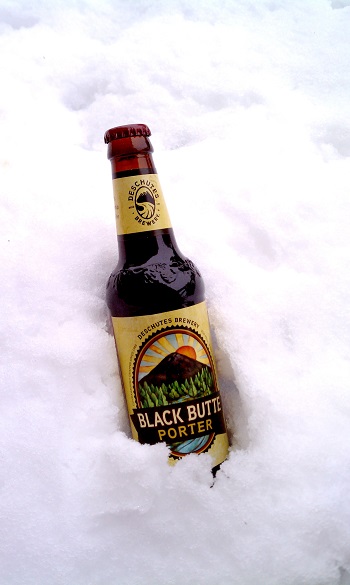 Black Butte Porter (5.2%)
The equally classic Deschutes Brewery was established in Bend, Oregon in 1988, and is still going strong, now with an outpost in Portland as well. It's very first beer was this inky black porter, dark as night but immensely quaffable. It remains one of the finest on the market, creamy and roasty and still not available in Vermont, for crying out loud! But it can be found in 28 other states. So in at least one regard I'm emulating many of the U.S. Open hopefuls this week, exercising patience.