Been awhile since you've had an IPA? Okay, probably not, but it may have been awhile since you've had something other than a hazy, virtually opaque, orange juice lookalike NEIPA. Probably a Double, at that. Or something in milkshake form.
Dirty Girl IPA is here to show another way. The old way, really, before the haze craze blanketed the beer scene with all those dank and juicy numbers. And if not quite a throwback to an English-style IPA—not too likely with a brew that clocks in at 6.7% ABV—Dirty Girl is reminiscent of a more resinous West Coast IPA, loaded as it is with the C hops: Cascade, Centennial, Chinook and Columbus, with Simcoe along for the ride.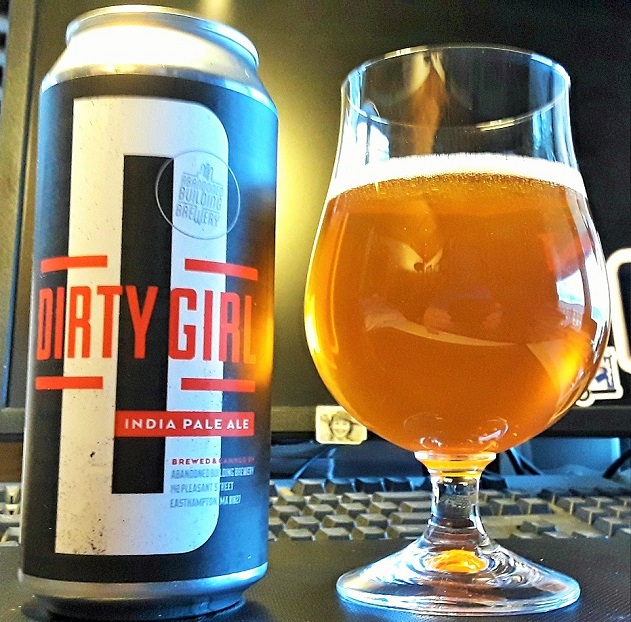 Not to say that the Abandoned Building Brewery of Easthampton, Massachusetts doesn't make NEIPAs; there's always Temporary Sanity, a 6.2% ABV IPA to satisfy haze fans. Those who went to an ABB Tap Takeover  on May 1 at Wildwood Barbeque in Hadley, Massachusetts, were able to put both beers (and a bunch of others) side by side.
ABB owner and still head brewer Matt Tarlecki had hoped to make the Tap Takeover, but he was a little distracted with preparations for the brewery's fifth anniversary blast on Saturday, May 11, at its taproom. Located on Pleasant Street in Easthampton, the taproom is opened Thursday through Sundays. It was, indeed, an abandoned building when Tarlecki began refashioning it, an old mill site that had last been used by a plastic bag manufacturer.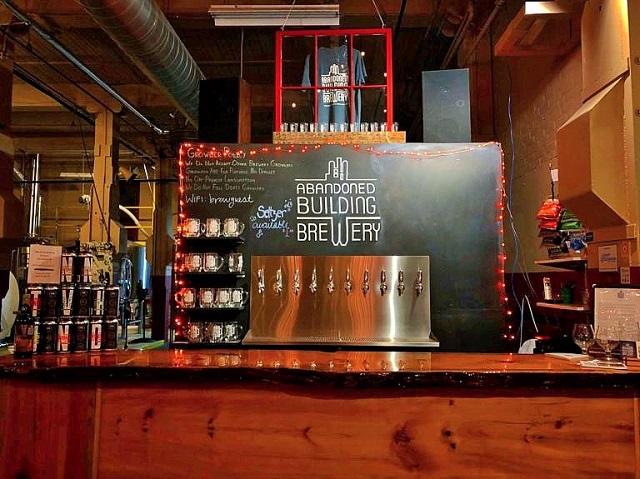 Brewing takes place two to four times a week. There are now 13 employees, counting Tarlecki, who still has a hand in every batch. He said, "It's going very well; every year we keep making more beer than than we did the previous year. We just added a few more tanks, and we'll probably brew about 3,000 barrels this year." That's still small by most measurements, but when you're in the thick of it, Tarlecki said, "It doesn't feel like it."
Belgian styles have always been a core passion of his, and ABB has turned out a few excellent ones, like the St. Ebrius, a Dubbel, or Odin Quadruple, which was at the Tap Takeover. So was Lola's Saison, which is made with grain from Valley Malt of Hadley and, in this cask version, pineapple. The rest of the cast included Temporary Sanity IPA, Nightshade Stout, Irish Farewell Red Ale, Decadence (a Cherry, Chocolate, Milkshake Stout), and naturally Dirty Girl IPA, the brewery's bestseller.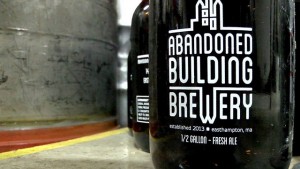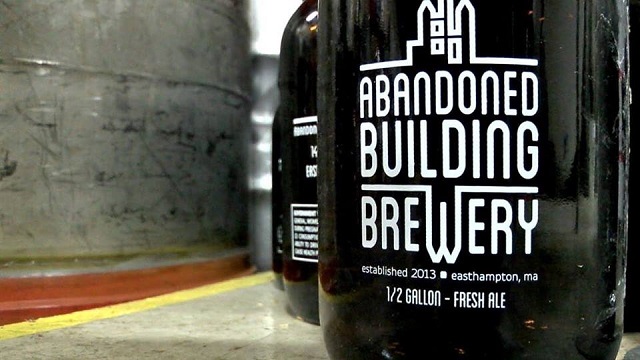 "Dirty Girl was one of our first three beers," said Tarlecki. As I mentioned in a review of the Nightshade Stout before last year's ABB Tap Takeover at Wildwood, there are no salacious overtones to the Dirty Girl name, although it has surely launched many a tasteless joke.
Tarlecki, who is from Pennsylvania, used to visit friends in the Pioneer Valley, many of whom were farmers, and he took note of all the women who used to return from the fields on rainy, muddy days, more or less covered in loam. One of these dusky women happened to be Clara Shoemaker, now Tarlecki's wife.
In any case, hence the name, a tribute to women in agriculture. The beer is a relatively clear orange amber brew with a modest but pretty white head, a sturdy caramel nose and plenty of floral and fruity aromas from the five hops. My wife detected pear, I was thinking clementine, but in any case the pleasure of the beer comes from the nicely balanced malt and hop commingling. Frankly, I found it a lovely break from the ubiquitous NEIPAs.
Not that I stopped at trying Dirty Girl. I recently stocked up on a bunch of ABB brews and pleasantly worked my way through them. As this photo shows, all sorts of anagrammatical fun can be had with ABB cans, which have a large initial from each beer's name on them:
I was originally working on HOT DOG something, but settled for THE GOOD MD, since beer is good for what ails you, and ale's what's good for you. Still, I kind of wish I had bought another vowel.
Name: Dirty Girl IPA
Brewer: Abandoned Building Brewery, Easthampton, Massachusetts
Style: American IPA
ABV: 6.7%
Availability: Year-round, Massachusetts
For More Information: abandonedbuildingbrewery.com
[May 2, 2019]