With the temperatures finally taking an upward turn in these parts it may not seem like ideal stout weather. Abandoned Building Brewery owner and brewer Matt Tarlecki used to feel the same way about his Nightshade Stout, which he originally put forward as a fall seasonal brew.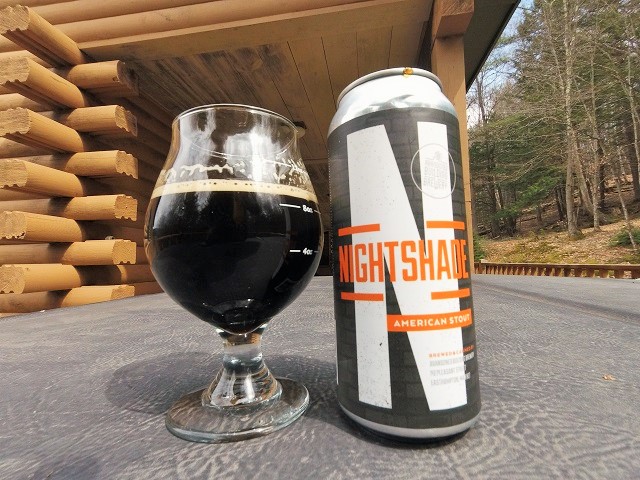 But fans complained when he took it off line in the warmer months, so now it's a year-round beer from the four-year-old brewery in Easthampton, Massachusetts. (Established, naturally, in a formerly abandoned mill factory building, though Tarlecki says he had the name before he'd found the building; he apparently had a hobby of  visiting abandoned buildings. Then he opened a brewery and had no time for hobbies.)
I'm in accord with the fans. This is a most agreeable brew, tasting fine enough in early spring that I might indeed look for it again as the seasons roll on. It's one of eight that will be flowing when Abandoned Building takes over the taps at its neighbor's place, Wildwood Barbeque, in Hadley, on Wednesday, May 2, beginning at 5:30 pm.
The brewery had hoped to brew a version of Nightshade incorporating one of Wildwood's barbecue sauces, but it didn't seem to quite work out in time. Still, the dance card looks pretty tempting with Lola's Saison, a cask version of Lola's Saison with a peach puree, Odin Quadruple, Pan Galactic IPA, the ever-evolving Hydra Pale Ale (this being version #8), Dirty Girl IPA—the brewery's most popular beer—as well as Hot and Dirty Girl, a version made with spicy peppers.
For those whose minds are in the gutter, Dirty Girl was named to celebrate women who work in agriculture. Nightshade was so named mainly because it's dark; no Deadly Nightshade, the plant, has been used in the making of this beer.
It is, indeed, dark as night. But there's nothing really shady about it at all—this seems an open and good-hearted brew. There are semi-sweet chocolate aromas, whiffs of coffee, brown licorice, vanilla, dates. It teeters on the edge of being too sweet, but works for me.
The palate is biscuity, sweet, bitter and roasty, but all in the mildest of ways. At 6.4% ABV, there's ample body, but all the varied elements are in such balance that there's nothing too edgy here. It all goes down quite effortlessly and pleasantly.
The beer will certainly be well-placed in Hadley; that's its terroir, with malts from Valley Malt in Hadley, and hops from the brewery's own hopyard, also in Hadley.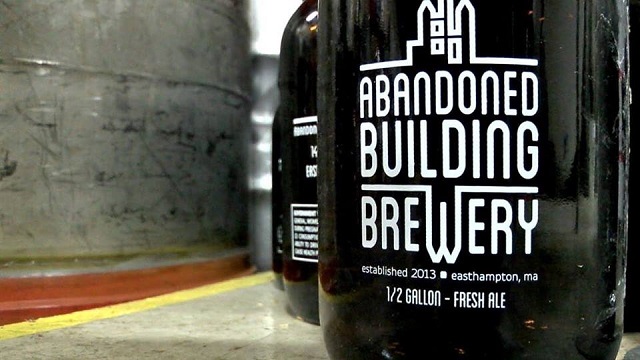 Along with giveaways from the brewery, representatives from the radio station 93.9 The River will be at Wildwood on Wednesday, giving away tickets to the May 25-27 Boston Calling Music Festival, featuring Eminem, The Killers, and Jack White, among many others.
Name: Nightshade Stout
Brewer: Abandoned Building Brewery, Easthampton, Massachusetts
Style: American Stout
ABV: 6.4%
Availability: Year-round, Massachusetts
For More Information: abandonedbuildingbrewery.com
[May 2, 2018]