Where better to have a literary discussion than at the Algonquin Hotel in New York City, where the lettered ghosts of Dorothy Parker, Robert Benchley, Robert Sherwood, Heywood Broun and others of the famed Round Table hover nearby the dining room linen?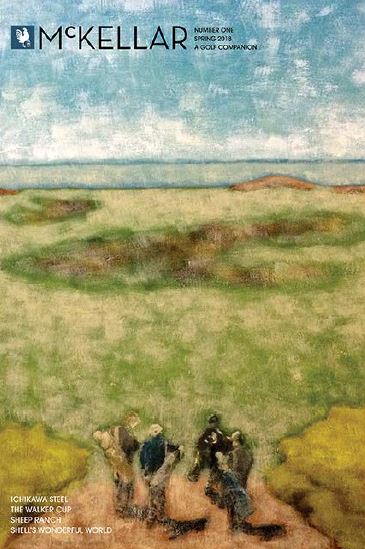 More than a dozen years ago Thomas Dunne, then an editor with the now-departed Travel & Leisure Golf magazine, had a long lunch at the Algonquin with Canadian golf writer Lorne Rubenstein about creating a different, more literary breed of golf journal, where one would never encounter yet another cure for the slice or appraisals of a revolutionary new line of hybrids. In short, a magazine of distinctive writing and illustration that would be collectible, as opposed to disposable.
Turns out Rubenstein had been having similar conversations, and presumably lunches, with other golf writers, including Lawrence Donegan, a Scotsman perhaps as well known as a musician.
The gestation period may have been lengthy, but toward the end of 2016 Donegan and Dunne began working together to produce McKellar, A Golf Companion. Paul Craven, who had worked with Dunne on T&L Golf as art director, also came on board. The first, 80-page issue, Spring 2018, included a moving reminiscence by Rubenstein of the late Canadian PGA Tour pro, George Knudson.
A second issue (96 pages) came out this spring, and Dunne hopes the third will appear this fall. The magazine is driven solely by the readers; no ads appears in either issue, other than a mild subscription pitch. (Easily enough accomplished by heading to the website, www.mckellarmagazine.com. Each issue is $14, or the pair for $21.)
(I had hoped to simultaneously review "The Golfer's Journal," a quarterly which sounds similar in aim and has produced seven issues, but no review copies were forthcoming.)
The magazine is named after Scotsman Alexander McKellar, who worked as a butler and tavern keeper in Edinburgh in the 18th and 19th centuries (he died in 1813). McKellar's local renown was due to his obsessive golf habit, a compulsion as strong as his game was weak. He was so unwilling to tear himself away from the links he would often play in the gloaming, by lantern.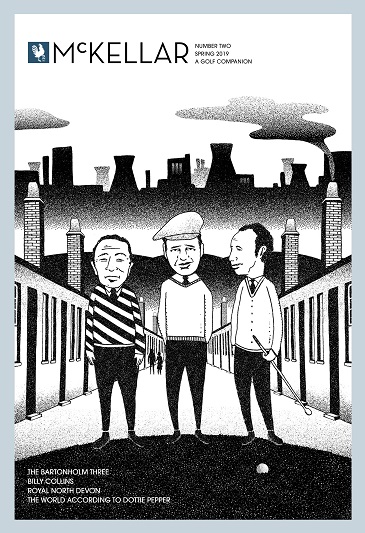 McKellar, the magazine, captures this spirit with brio. Its main pulse seems to beat in the so-called Golden Age of Architecture, with due reverence for the classic courses, not as artifacts, but as ongoing examples of excellence. Hence pieces, just to take the current issue, on Shinnecock Hills, Portmarnock and Royal North Devon.
But there are also articles on the more recent past—a nod to the television innovations wrought by "Shell's Wonderful World of Golf," an appreciation of Australian great Kel Nagle. And the modern gets its due with a report on a round with former U.S. Poet Laurete Billy Collins, an interview with Dottie Pepper, an eye on a new Georgia course by Gil Hanse, the Ohoopee Match Club in Cobbtown.
There's plenty more, close to 20 pieces in each issue. I read both cover to cover, but I don't necessarily recommend such gorging. The mix of long form and shorter articles would best be savored at leisure.
So far it's a mostly male club, only one woman among the some 28 writers featured in the two issues. I've played golf with only four of them, so I think I can said without undue prejudice that the prose is indeed top-notch without being esoteric, the illustrations evocative, the pleasures long-lasting. Maybe even if you binge.
<<<>>>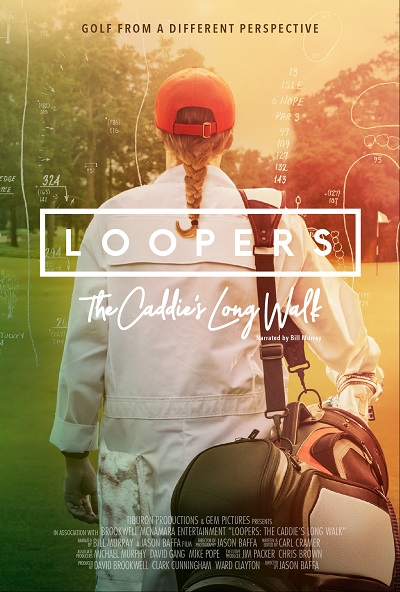 By fall there may be some streaming opportunities to see "Loopers: The Caddie's Long Walk," an 80-minute documentary that has been nibbling its way onto screens on the festival circuit. But the film will have a limited release in select U.S. cities this summer, about 60 theaters worth, and it would be worth the effort to see it on the big screen. (Check the website www.loopersmovie.com for details.)
For one thing, the locales are gorgeous, if familiar temples of golf—Ballybunion, Lahinch, Carnoustie, St. Andrews, Augusta National, Pebble Beach, Bandon Dunes—and they never looked better.
But the film isn't a travelogue as much as a succinct history of golf from the standpoint of caddies, caddymasters and players, amateur and pro, who have utilized caddies. Which by my reckoning should be just about all of us who have ever played the game.
The film was directed by Jason Baffa, best known for three previous documentaries about the surfing subculture. His occasional collaborator, Carl Cramer, wrote and edited the film, which takes a fairly basic approach to the subject that even non-golfers can grasp.
There's not a lot in the movie that is going to come as news to players, but that grossly undersells it; there's plenty in here to fascinate. The professional stories alone are compelling, told with a blend of talking heads and archival footage. So we see and hear about some of the great partnerships in golf: Nick Faldo and Fanny Sunesson, Tom Watson and Bruce Edwards, Tiger Woods and Fluff Cowan and Steve Williams (no Joe LaCava, alas), Phil Mickelson and Jim "Bones" Mackay, to the more recent Jordan Spieth and Michael Greller pairing.
This can get a little emotional, as with Ben Crenshaw and his Augusta National caddie Carl Jackson, during Crenshaw's Masters win in 1995 days after the death of mentor Harvey Penick, and when both Crenshaw and Jackson retired from the tournament in 2015. There's a healthy amount on the Masters caddies, thanks to commentary from one of the producers, Ward Clayton, author of the 2004 book, Men on the Bag: The Caddies of Augusta National.
But the poignancy stretches well beyond the professional ranks. There's the saga of Greg Puga, who grew up in East Los Angeles, went on to caddie at Los Angeles' Bel-Air Country Club and qualified as a Mid-Amateur winner to play in the Masters, alongside Crenshaw. And a smattering of heartfelt tales from Evans Scholars Foundation winners, cases of caddying leading to substantially altered lives, for the better.
If giving full brief to the breadth and depth of the caddie's role, the film has some fun, particularly in outtakes as the credits roll, with the old trope of the basic requirements of the job: "Show up, keep up, shut up."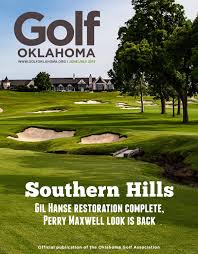 And former caddie Bill Murray is on hand, narrating with relative restraint, as well as scoring some screen time talking about his former caddie days. Naturally, a clip of his "Caddyshack" ramble about looping for the Dalai Lama is included. So the film also has that going for it.
This piece first appeared, in somewhat different form, in the June-July 2019 issue of Golf Oklahoma.