With a lot of pre-publication publicity behind it, I knew I was going to have to read the new biography, Tiger Woods by Jeff Benedict and Armen Keteyian (Simon & Schuster, $30). I wasn't looking forward to it. Yes, both authors clearly have some chops—Benedict a special features writer for Sports Illustrated as well as a television and film producer, Keteyian a CBS news correspondent and a contributor to "60 Minutes," a total of 21 previous books between them.
But what new were they going to come up with about the most media-saturated golf personality going, one I'm not particularly interested in in the first place?
The answer is, after meticulous research and some 400 interviews with more than 250 people over a three-year period, quite a bit. But the new information—Earl Woods being buried in an unmarked grave, an in-depth look at Tiger's first serious relationship in high school, the doubt cast on a story about Tiger's early brush with racism—is just one aspect of this absolutely riveting narrative.
The way the authors' new research blends in with the familiar trajectory of Tiger's rise and fall makes for a tale that transcends the sportswriting genre. We're in Shakespearean territory here, with a central character whose parents push him to reach the heights of a chosen path, who even surpasses it in almost superhuman fashion, before he pitches into the void of scandal, loss and injury.
Yes, all of Tiger's sexual imbroglios are detailed, but this is hardly a muckraking approach. It's not far-fetched to call this a sympathetic portrait; at the end Tiger is still standing, having gone through the crucible, with a shot at redemption.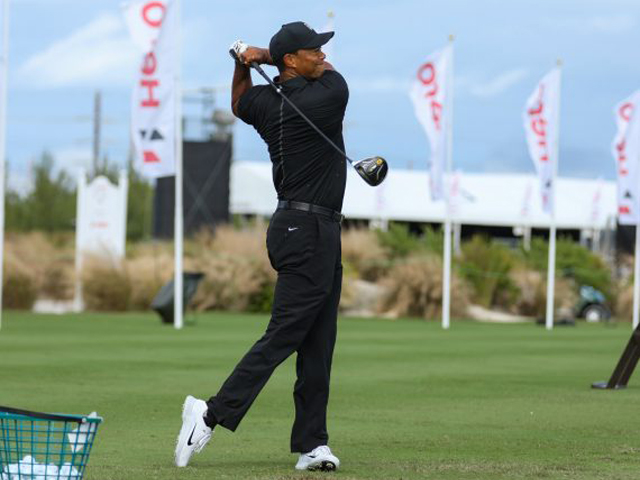 If there's a villain in the book, Earl Woods is the leading candidate, although Kultida indeed comes off as the original Tiger mom. The pair devoted their lives to helping Tiger succeed to the extent he did, cultivating his killer instinct and laser focus between the ropes; but in the process Woods failed to fully develop basic human decencies, courtesies, compassion. He didn't play well with others; he couldn't empathize, particularly as fame and fortune overcame him with tidal force. Hence, the crackup.
The book has already become news in its own right, Tiger's usual handlers dismissing it, issuing statements about the authors' egregious errors; the authors, in their turn, battling back and defending their research.
I say forget all that, grab the book and give it a read. It just might be the best book—of any kind—you'll read all year.
***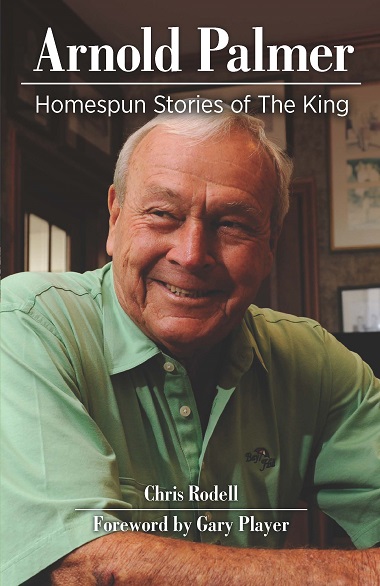 Golf journalists who have been around awhile know that Arnold Palmer was no saint, either, when it came to bedroom shenanigans. Therein lies at least one tale, about the differing styles of journalistic eras. No one ever wrote about Palmer's trysts. It just wasn't done then.
But it may also be that the qualities Woods lacked Palmer had in abundance—the ability to effortlessly connect with others—and this also served to shield him. I've met both men. Woods gave the impression he'd be just as happy if I evaporated on the spot; Palmer made me feel like we'd been best friends for years.
It was a gift Palmer had, but he also worked at it. As Chris Rodell makes clear in Arnold Palmer: Homespun Stories of the King (Triumph Books, $15), the man spent hours each day signing autographs on countless photos, letters, scorecards, golf gloves or what have you. One day a visitor showed up in Latrobe, Pennsylvania with the same model tractor Palmer had used in Pennzoil commercials and asked him to sign it. Palmer signed it.
Rodell quotes Palmer's consiglierie Doc Giffin on the simple truth about these requests: "He never said no."
Palmer moved around and had other residences, most notably Bay Hill in Orlando. But he always came back to his home town of Latrobe in the warmer months, endlessly playing the Latrobe Country Club, the course he grew up on, where his father, Deacon, was long the greenskeeper. Palmer eventually bought the course.
Rodell lives in Latrobe and like other residents took random and frequent Palmer sightings around town as a matter of course. Rodell never sought to capitalize on his propinquity to Palmer, but the opportunities arose anyway, and he found himself often within the Palmer offices doing yet another interview with the man.
Though he had plenty of stories of his own, Rodell cast about for others' takes on unexpected encounters with the King, and they're here in abundance, most revealing Palmer's down-to-earth common touch and his commonplace generosity. One might think a lengthy series of such tales would get a bit treacly, but Rodell writes with too much warmth and humor for that to be a problem. If anything, the book seems too short.
The real joy of Rodell's book is not what it does, but what it seems to do: bring Palmer back to life.
***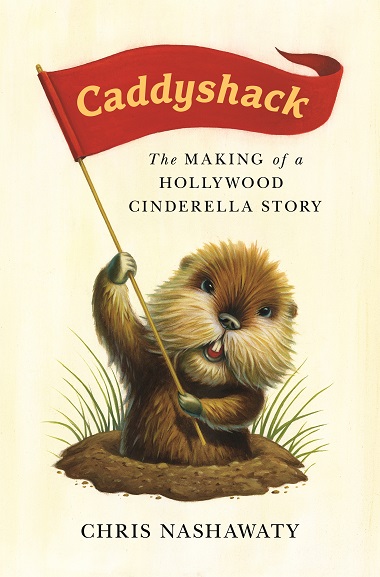 In Caddyshack: The Making of a Hollywood Cinderella Story (Flatiron Books, 26.99), Chris Nashawaty goes deep on the background of what may be the funniest sports comedy ever made, back in 1980.
Although, at the time, the Hollywood Reporter critic wrote, "To attempt a critical evaluation of Orion's new 'Caddyshack' is a little like describing the esthetic qualities of an outhouse." The Boston Globe said, "'Caddyshack' represents everything that is wrong with contemporary film comedy…. It presupposes an audience with the collective intelligence of a lobotomized ape."
Well, we know better now, right? And we've got that going for us. Nashawaty's book transcends the sportswriting genre, too, if only because it's not really about golf at all, but about show biz, even if a nascent effort about the film originally appeared in Sports Illustrated. Indeed, Nashawaty's day job is as the film critic at Entertainment Weekly.
Which is not to say there aren't a few golf nuggets sprinkled about, like former PGA Tour pro Tom Nieporte giving Michael O'Keefe (who played Danny Noonan) lessons, after which O'Keefe played golf every day for six weeks to get his swing in shape before filming began.
Or that the film's Bushwood, a supposedly elite country club in Illinois, was actually the William Mitchell-designed Rolling Hills course in Davie, Florida—now named Grande Oaks. (I once played the course, with no interference from gophers or explosions.)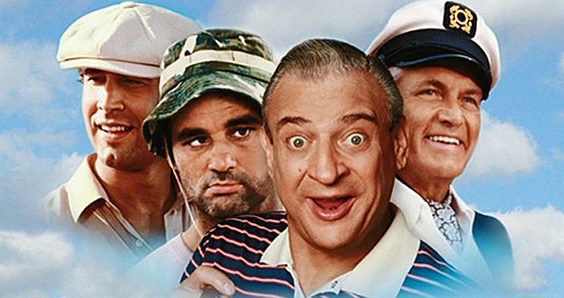 Nashawaty goes back to eventual "Caddyshack" producer and co-writer Doug Kenney's early days at the Harvard Lampoon, his founding of National Lampoon, the making of "Animal House," the debut of "Saturday Night Live" and how all the actors, writers and crew members' careers eventually wove together and brought them to southern Florida for eleven weeks of frenetic drug-induced partying. Oh, yes, and making a film, too.
As Tiger Woods can attest, success can be a bitch. The story of the late Kenney's early achievements and subsequent out of control drug use and death at 33 is the continuing dark thread and cautionary tale here, though even his funeral accounts for moments of rueful humor.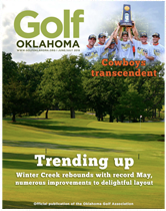 But with insights from the likes of Bill Murray, Chevy Chase and Harold Ramis (who was directing his first film and basically learning on the job), Nashawaty's account of the many backstage antics on set almost can't help but be entertaining and funny.
Did someone step on a duck?
This piece first appeared in the June-July 2018 issue of Golf Oklahoma in slightly different form.