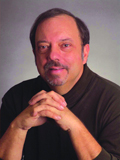 John Torsiello is a writer/editor living in Connecticut. He has written extensively about all aspects of the golf industry for a number of national and regional publications. He is Associate Editor for Golfing Magazine, Editor for Golfing Magazine New Jersey-Eastern Pa., Editor for Golfing Magazine New England, Senior Editor for Fairway Living Magazine, and a regular contributor to Golf Course Industry, Cybergolf.com, and The Waterbury Republican-American newspaper in Connecticut. He is a former Editor of The Best of Northeast Golf Magazine, and has written for Golf Digest, Golfweek, Golf Product News and Executive Golfer magazines.
A versatile writer who will tackle any assignment, he also writes extensively about all other sports, as well as general interest and business topics, including energy matters, art, homes and gardens, dining and entertainment. His work has appeared in Street and Smith's Sports Business Journal, Connecticut Business Magazine, Hartford Magazine, CourtTime Magazine, The Litchfield County Times, Passport Magazine and others.
He prides himself on the quality of his work, his dogged persistence in tracking down subjects and resulting interviewing skills, an ability to meet deadlines, and an eager willingness to work seamlessly with editors.
He has won over two dozen awards for his writing from national, regional and state organizations, including a First Place Award from the Turf and Ornamental Communicators Association for a piece that appeared recently in Golf Course Industry Magazine.
He may be contacted at jtorsiello@sbcglobal.net for writing assignments.