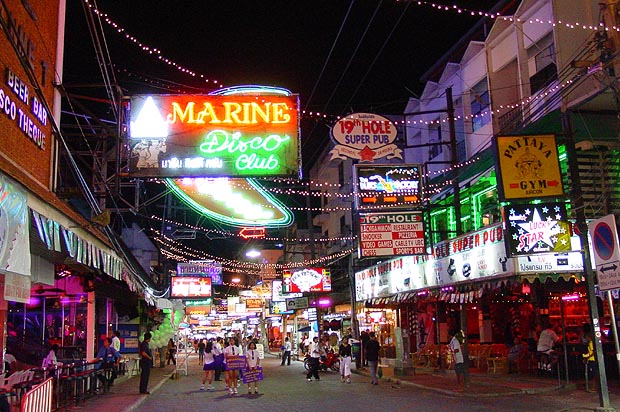 Official advertising materials have referred to Thailand as "mysterious and sensuous." Thailand, also known as "The Land of Smiles," features prominently in the new book "The Double Life of Alfred Buber," by David Schmanmann. (Permanent Press, June, 2011).
Buber is a highly-respected Boston attorney being urged to run for public office. But his true urges lie elsewhere. In a story that rings true given the political scandals of late, Schmanmann's character, Buber tells everyone he is traveling to Paris for culinary tours and making cultural trips to Turkey, but he is secretly visiting the seedier parts of Bangkok, Thailand.
"If you've spent any time in Bangkok as a man, there is something about it that is compelling," says Schmanmann, who lived in Rangoon and visited Bangkok many times. "If you go there, even if you have self-respect and self-control, and you're a normal man, you're presented with the possibility of such an array of sexual adventure. Thai women are very beautiful, and many are seeking a better life and escape."
In the book, Buber falls for a "bar girl" (a prostitute) he meets in a Bangkok nightclub.
"There is nothing unique about what Biber feels. I have known bar girls in the industry and met many western men who have struggled with the same temptations," says Schmanmann. "In Thailand, especially Bangkok, none of the normal barriers that govern our lives apply. The place casts doubt on all of your levels of self control. For 20-dollars you can have anyone you want and for 40 dollars you can have three."
The bar girl Buber falls for is a nice girl in a bad situation. She seems to be a person of substance who cares for him. So Buber struggles.
"Is it fair? Is it right?  It's someone's daughter," says Schmanmann. "It's not the right way to behave, but there is something about genetics that makes the women hard to resist. Any man who visits Bangkok confronts it."
Buber wants to bring the girl back to Boston to be his wife, but is fearful of the reaction of his friends, colleagues and would-be political supporters, so he misses a huge opportunity for happiness.
"What trips him up is that he loses track of which life he is living, and, in the end, has to be honest about his failings."
Thailand's major cities and tourism regions, Bangkok, Hua Hin, Phuket and Pattaya, feature very affordable yet luxurious resort hotels, beaches, golf courses, shopping and entertainment. The destinations, also, and in a very open manner, present the type of adventurous nightlife which provides the exotic setting for the book.