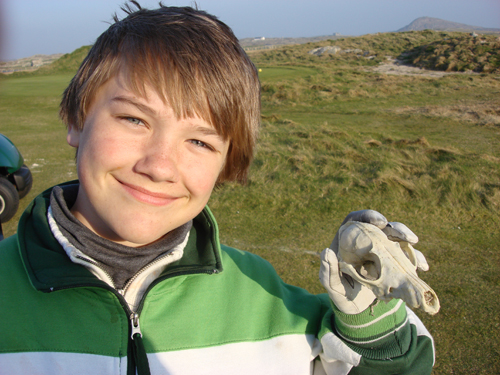 With respects to the retailers looking forward to this week's "Black Friday" start to the holiday shopping season, I have always felt that travel experiences are the most priceless of gifts, especially for children.
While kids will be wide-eyed at the sight of boxes and bows, their mind's eye will forever remember the quality time you spent with them on even the simplest trip.
A day trip to Frankenmuth, a tubing run to Treetops or even a hike can be a grand adventure. Your children will feed off your enthusiasm, so entice them to take off the earphones and drop the handheld video games by telling stories on the way or directing their attention to points of interest along the drive.
Lasting memories
I always bring a camera and shoot posed photos, and, when my 12-year old son is not looking, I take candid shots of him exploring or enjoying himself in interesting locations. Once back home, I create a scrapbook full of photographs, brochures, tickets, menus, hotel room keys and other items I secretly collect along the trip.
I place the items chronologically in the book so that when I give him the book wrapped up as a present, he gets to relive the story of our trip over and over: Remember the funny waiter who did the magic trick? How about the amazing view from the top of that mountain pass? How many times did you go down that waterslide? I even include a photo of the rental car and road signs, which will someday help jog his memory or help him piece the trip together again.
Some people are hesitant to travel with children, but I say get them a Passport now.
Allowing them to see the world, the country, or even our state is the best education you can provide. Even the most upscale travel destinations are now adapting to the reality that we are so pressed for time that many people prefer to travel with their families.
Coastal vacation
Consider my trip to the Grand Del Mar, a new resort in the canyons of Coastal North San Diego County. The Grand Del Mar's 249 guestrooms and suites overlook a dramatic, Tom Fazio-designed championship golf course, two outdoor tennis courts, a 21,000-square-foot Renaissance-inspired spa, four swimming pools, and regional dining, including Addison, an award-winning, stylish restaurant in which the gourmet dishes are works of art.
Who would dare take an 11-year-old into a sophisticated dining experience such as that, right? Addison was prepared and went beyond the call of duty.
The waiter and servers treated my son just as they would any sophisticated diner. For instance, with each course's wine pairing came a special tasting, for him, of flavored sodas made from organic ingredients right on site. He felt special learning to sip and judge the soda alongside the adults who were sampling Sauvignon Blanc and won't forget the experience.
The Grand Del Mar welcomes children on its big time golf course, too, by offering juniors half-price rates for green fees and junior tees once out on the course. Children under 12 play free and there is no charge for rental clubs.
The $45 rate offered to juniors for a 90-minute golf lesson or $30 for a golf clinic through the resort's sprawling, on-site Titleist Performance Institute may be the best instructional deal in America.
For more information visit www.TheGrandDelMar.com or call (888) 314-2030.
Traditional trip
A more traditional children's vacation, of course, is to the Walt Disney World Resort in Orlando.
One of the best quality experiences at the huge resort is the Character Breakfast at Chef Mickey's inside the Contemporary Hotel. Reservations are recommended, but you don't need to be staying at the Contemporary, or even have a theme park ticket, to enjoy this attraction.
You can park free at the Contemporary, but it is more fun – and there is no charge – to hop on the monorail in the front of the parking lot and ride it around the lake, right past the front gate of the Magic Kingdom, and right inside the hotel.
During the breakfast, you and your children are guaranteed photo opportunities with Mickey, Minnie, Donald, and Goofy – they come right to your table. The huge and colorful buffet, with fun breakfast foods, is $22.99 for adults and $12.99 for children.
For more information log on to http://disneyworld. disney.go.com/resorts/contemporary-resort/dining/chef-mickeys/ or call (407) WDW-DINE.
A simple thing like a cab ride, an elevator to the top of the Washington Monument, or a close-up look at a Michigan lighthouse can be a thrilling event for children … if you make it so.
November 22, 2009
"Lasting Memories"
Originally printed in the Lansing State Journal