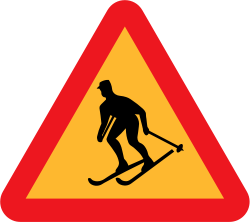 The Old Farmers Almanac insists it is going to be a snowy, cold season, but ski operators are taking no chances. It's all about creativity and innovation this winter, starting here and now!
            Boyne Mountain Resort, south of Petoskey, presents Halloween Hoopla at its slope-side Avalanche Bay indoor water park Oct. 29 and 30. A Haunted Hallway, outdoor hayrides, spooky story time, bonfires, a great pumpkin race, arts and crafts, trick or treating, arcade tokens, and unlimited water park access are included!
You won't be frightened by the price, since packages for a family of four with overnight lodging start at a $125 per night!
And, holy haunted forest, Batman!; for an extra $45 that weekend, Boyne's after dark Zip of Terror sends you onto a glowing, haunted path full of frights through the woods leading to 10 zip lines from which you'll drop a total of 50 stories from start to finish. Reservations are recommended. Visit www.boyne.com or call (800) GO-BOYNE (462-6963).
Farther west and a little higher this winter, skiers and snowboarders in Vail, Beaver Creek, Breckenridge, Keystone, and Heavenly, can drop more than 8,000 feet and automatically chart every speedy second of it. EpicMix is an online and mobile application that digitally captures the on-mountain experience so, just like after a round of golf, you can share and compare your "scorecard" with your friends. During après-ski in the bar or hot tub, you can recount that once-in-a-lifetime run with the actual stats to back it up.
EpicMix uses radio frequency installed in the lifts and tiny electronic chips embedded in the lift tickets to track and record vertical feet skied and days on the mountain. Make the challenge of your skiing and snowboarding count, because special achievements will be rewarded with collectible digital pins. You can even send the data to your Facebook friends and Twitter followers. The free mobile app will also alert you when your Facebook friends are on the mountain so you can send private messages and meet up! For more information visit www.EpicMix.com
Vail Resorts, in Colorado, recognizing the modern traveler's focus on cost-effective vacations, has created a "Best for Less" program designed to provide the best value by even offering lift tickets, rental equipment, ski lessons, dining, lodging and more. Pay for three nights lodging and two days of skiing, and you'll receive a complimentary extra night and day of skiing. Package prices starting as low as $315 per-person at www.snow.com  Remember, booking lift tickets in advance through snow.com or calling the Vail Resorts Official Reservation Center, you're guaranteed the best prices available. You can rent ski equipment in advance for 20-percent less than the walk-up rate at www.rentskis.com
If you choose to spend five nights over the Thanksgiving of Christmas holiday at one of the RockResorts in Vail or nearby Beaver Creek, and you book by Halloween, you'll get the holiday night free. Visit www.holidaysonus.com
Want to lock in an on-mountain meal price? How about $9.95 for an entrée, side and drink every day? Vail Resorts also serves organic dairy and locally grown food.
            Group lessons and an on-mountain experience with an instructor can make your ski trip more comfortable and productive, and they are affordable, too. Vail Cascade Resort recognizes that skiers and snowboarders use muscles not ordinary employed, so they've created exercise programs used by the U.S. Ski Team at their Aria Fitness Club and Spa to help you stretch and prepare. Accompanying music, ski films, and fitness assessments are part of the pre-ski program. Visit www.VailCascade.com
Need a break from skiing and snowboarding? Vail's Adventure Ridge offers a rebound trampoline, tubing hill, ski biking by headlamp as creative options, while at Beaver Creek you can enjoy complimentary snowshoe tours, rail jams, skate nights, cocoa and cookies, and a visit to a century-old, authentic gold mine 1,000 feet below the surface.
            Even non-skiers will enjoy culinary seminars and gourmet tastings at Beaver Creek's 13th Annual MasterChef Classic January 27-29. Food Network star Ming Tsai will be among the renowned chefs participating. Visit www.beavercreek.com/masterchefclassic/ when your stomach starts rumbling.
            Vail and Beaver Creek are one exit apart, and two-hours drive by frequent Mountain Express shuttle or rental car from Denver International Airport. Flights directly into the Eagle/Vail Airport can also be booked.
            Ski operators at BOYNE, Vail and Beaver Creek he ski have shown their creativity so you can climb every mountain and show yours!
Michael Patrick Shiels may be contacted at MPSbigshow@aol.com