I am an amorous travel writer. I fall in love with almost every place I visit. The thrill of arriving at a new destination feels as if I have been introduced to a glamorous and mysterious stranger.
We shake hands. We make eye contact. For those first moments in a new locale, my senses are heightened, just as they are when having a glass of wine with a potential new friend.
I tread lightly through the streets as I would a conversation – excited, yet politely restrained. I catch a whiff of perfume at the same time I notice the jewelry. My head is turned all the while I know that there is so much more beneath the surface – so much I will never fully know.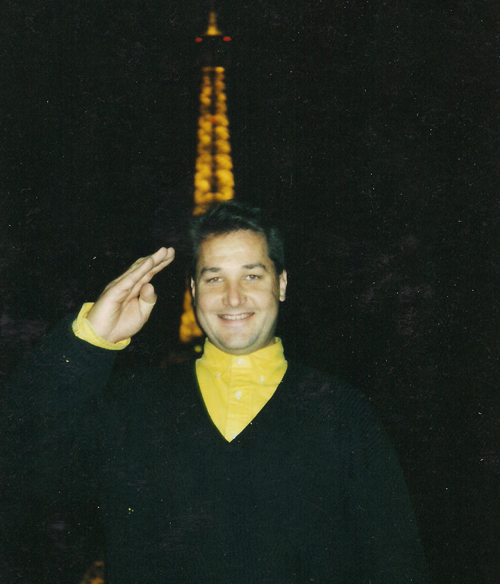 I put on a jacket and tie my first evening in Paris before gliding out of le Warwick Hotel on Rue d'Berri. I felt the historic "City of Light" deserved my respect through proper attire on my opening night. Indeed, I felt as if I were in a Broadway show when, moments later, I stood in the middle of the Champs-Elysees, gazing up the avenue at the Arc de Triumph and down, through the clipped chestnut trees, glittering shops, and street-side brassieries toward the obelisk in front of the Place de la Concorde. The Eiffel Tower, appearing delicate and bejeweled in lights, was also visible. No, one would not wish to be undressed for such an occasion!
Thus began my tradition of dressing up on the first night in a new world city: Istanbul, London, New York, Lisbon, Monte Carlo, Jerusalem, Tokyo, Beverly Hills, San Remo, Dubai, Toronto, Glasgow, New Orleans, Honolulu, Bangkok, Las Vegas, Washington D.C., and Seoul … it was splendid to meet each of you!
My love affairs with many places have resulted in a mental scrapbook of priceless occurrences.
I discovered "white port" in the town center of tiny Sintra, Portugal – an insanely romantic, storybook setting in the hills below a gleaming, ornate palace tucked amid the pink rooftops. Lord Byron, in 1809, described Sintra, the summer home to the Kings of Portugal, as the world's most beautiful city. I was sure to tell her that she was, by toasting her with port, during my visits.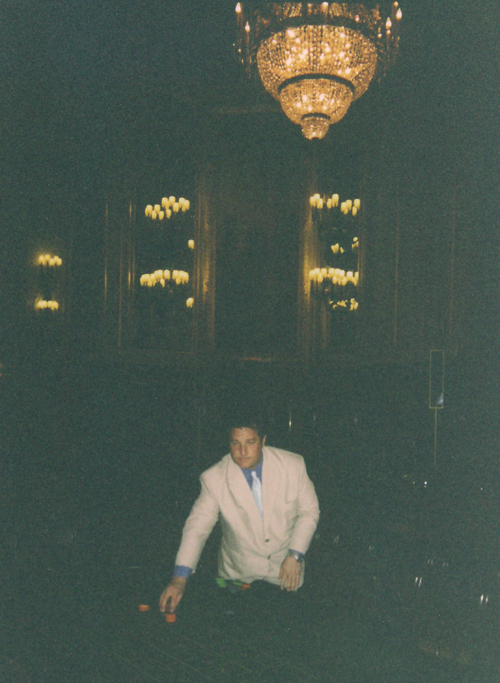 A representative of the Societe des Bains de Mer – essentially the Monaco tourism authority – once took me inside the stately Monte Carlo Casino a few hours before its late afternoon daily opening for a tour. A casino official brought out a rack of gaming chips so we could stage an authentic photo shoot for the magazine story I was writing, ala 007 James Bond in a white dinner jacket, at the Baccarat table. "Was this really happening to me," I wondered to myself. It was.
I loved sitting outside Mabel's Lobster Claw, a simple restaurant frequented by former President George H.W. Bush, after a satiating lunch of a lobster roll and blueberry pie, in the northeastern seaboard village of Kennebunkport, Maine. My room at the nearby Cape Arundel Inn provided a picturesque view of Walker's Point, where two First Families have frolicked on Bush's famed speedboat, "Fidelity."
In Hua Hin, a beach town three hours south of Bangkok, which the Monarch of Thailand calls home, I attended the King's Cup Elephant Polo Matches, which the locals took very seriously. With two people onboard each pachyderm, a Mahout (sort of an "elephant whisperer) steered, motivated and calmed the gentle giants while the players, wielding a nine-foot cane with a mallet on the end, took whacks at the ball. Monkeys screeched from the nearby trees or darted out to snatch banana peels from the reviewing stand rubbish bins. Hua Hin is a friendly town where you can get a beachfront massage or a bottle of whiskey, or both, if you like, for under $5.
It seemed that all of Glasgow had boarded trains and buses to come to the soccer stadium at Parkland Ground in order to see the Scottish National team take on Lithuania. Thousands of fans welled up with emotion while singing their anthem, "The Flower of Scotland," and then, at halftime, they crooned along with the Scottish pop band "The Proclaimers" then they performed their hit "I'm Gonna Be (500 Miles)" on the field below. I have a "when in Rome" policy, so I had a meat pie and placed a bet on the game, both from the same window at the concession booth under the grandstand.
I never expected to be in these places, or in these situations. But when it came time to leave, I did so with a bittersweet sense of melancholy. I would love to do it all over again. Of course, as in any romantic relationship, I can only remanufacture the golden, spontaneous moments in my mind, but returning to places I've visited feels like going back in time. If I stand in a certain, memorable, unchanged spot, it is as if I can almost have a nostalgic visit with the "self" I was long ago. It's a spirit that will always linger and will always call me back, even if only for a moment, because, after all, there are other places in this big world with which to fall in love.