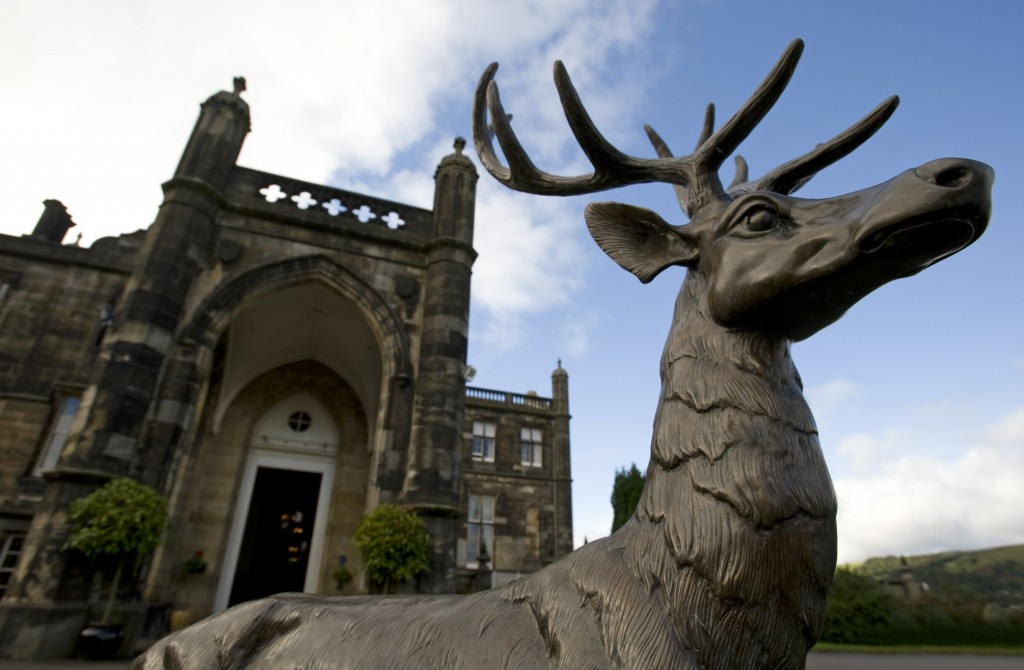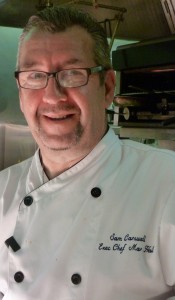 This birthday gal could not have had a better day. I don't often wake up in a four-poster bed in a Scottish mansion on May 16, but today I did here at Mar Hall. I joined my fellow Warriors for a hearty Scottish breakfast, followed by 18 holes on the Earl of Mar Golf Course that runs along the River Clyde. Every once in a while an old tugboat would cruise by. The azaleas were in bloom and the sun was shining. We Warriors finally had a chance to play all together, as a fivesome no less. Apart from my golf game that sunk to new depths, it was idyllic.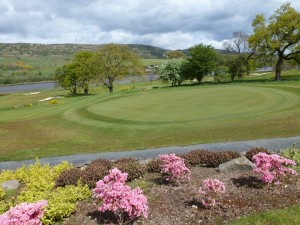 At lunch in the Spike Bar we were advised to eat lightly as chef Sam Carswell was in the kitchen slaving over a grand finale Golf Road Warriors' multi-course feast. That's why I nabbed a few of Jim Frank's chips off his plate. Jim, it was for your own good.
As the sun was setting, and after a few cocktails and a bit of housekeeping (who would write what and how we were getting to the airport), we Warriors paraded into Mar Hall's elegant Cristal restaurant for the best meal of our trip and one of the finest dining experiences of my life (and I'm fussy).
It would be downright cruel to torture you with a description of every artfully presented, imaginative and scrumptious dish, so let me just have you salivating over your computer screens with a few of the highlights: smoked cauliflower custard with lobster, crab and smoked salmon; truffle leek, langoustines, bisque and sorrel; lamb, Peruvian spuds, sausage roll au jus; chocolate granache with pistachio and cherry.  Not to be outdone, Frankma Canas Romero, the food and beverage manager and savvy sommelier at the Cristal restaurant, paired each course with an outstanding wine. He covered the globe—from South Africa to Napa Valley to Argentina to Spain. We toasted the adventure with an Auckentoshan whisky. And for birthday girl, Romero presented me with a Champagne cocktail he had created specially for his wife called Pilar's Dream.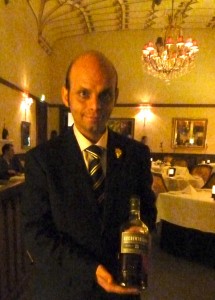 To chef Carswell and the charming Mr. Romero, thanks for making this a very special birthday from "the young lady." And to my fellow Scotland Golf Road Warriors, thanks for the memories.