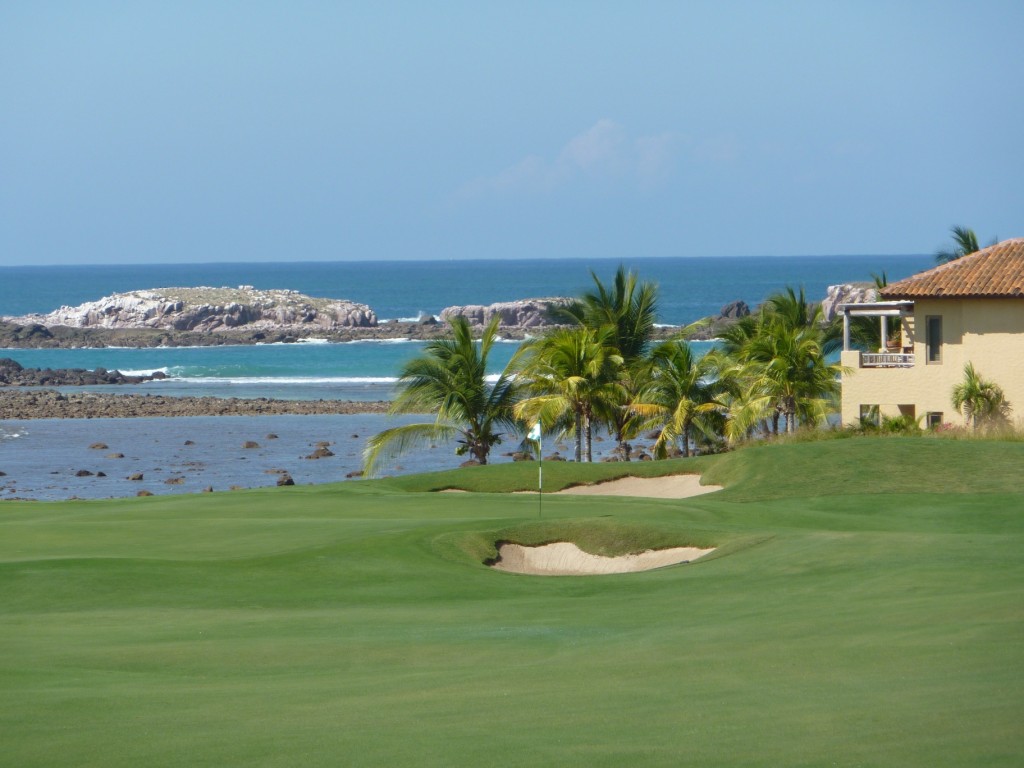 Eat, drink, play
For this self-confessed golf fanatic and hedonist it doesn't get much better than my stay here at the St. Regis Punta Mita Resort (about 40 minutes north of the Puerto Vallarta airport).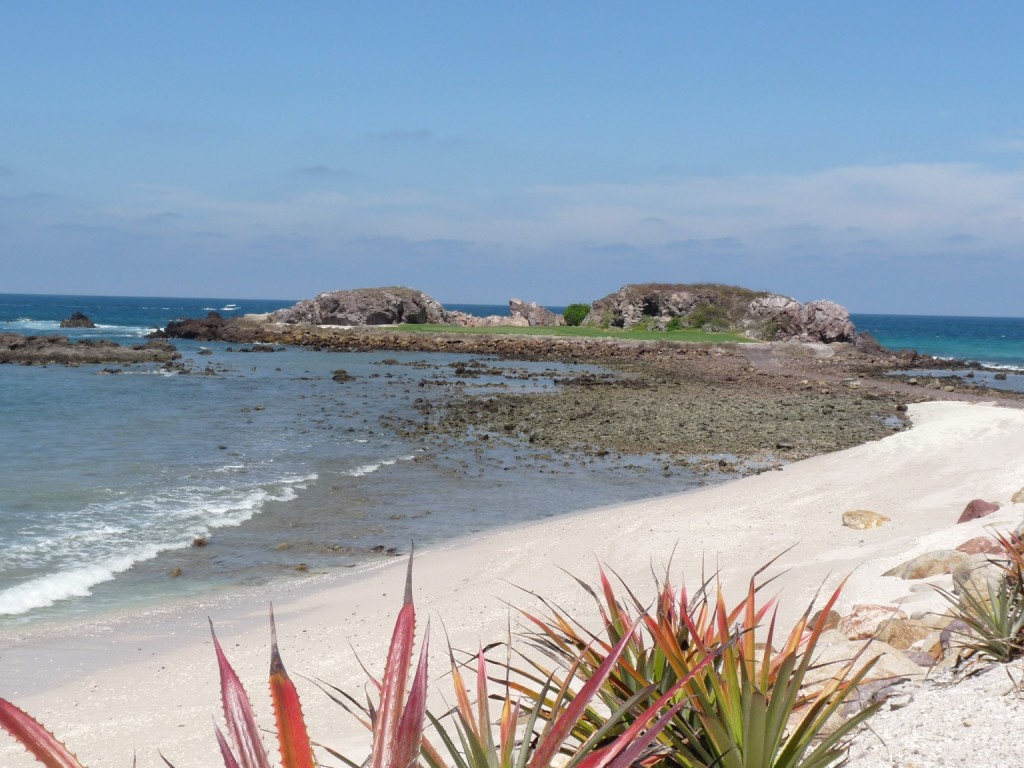 Let's start with the golf. I've just played two of the most magnificent courses on the Mexico's Riviera Nayarit. The Punta Mita Golf Club now boasts two Jack Nicklaus Signature courses. In June 2008, Pacifico was named the number one golf course in the world by the readers of Condé Nast Traveler. Pacifico boasts 19 fairways and the world's only natural island green. To play this signature Tail of the Whale third hole you must carry your drive about 180 yards across the Pacific Ocean. In low tide, if you haven't made an offering to Neptune, walk over a rocky ocean-floor pathway to putt. Designer Jack Nicklaus describes 3B as "probably the best par-three I've ever designed." Less adventuresome swingers can opt to play the alternate landlocked 3A.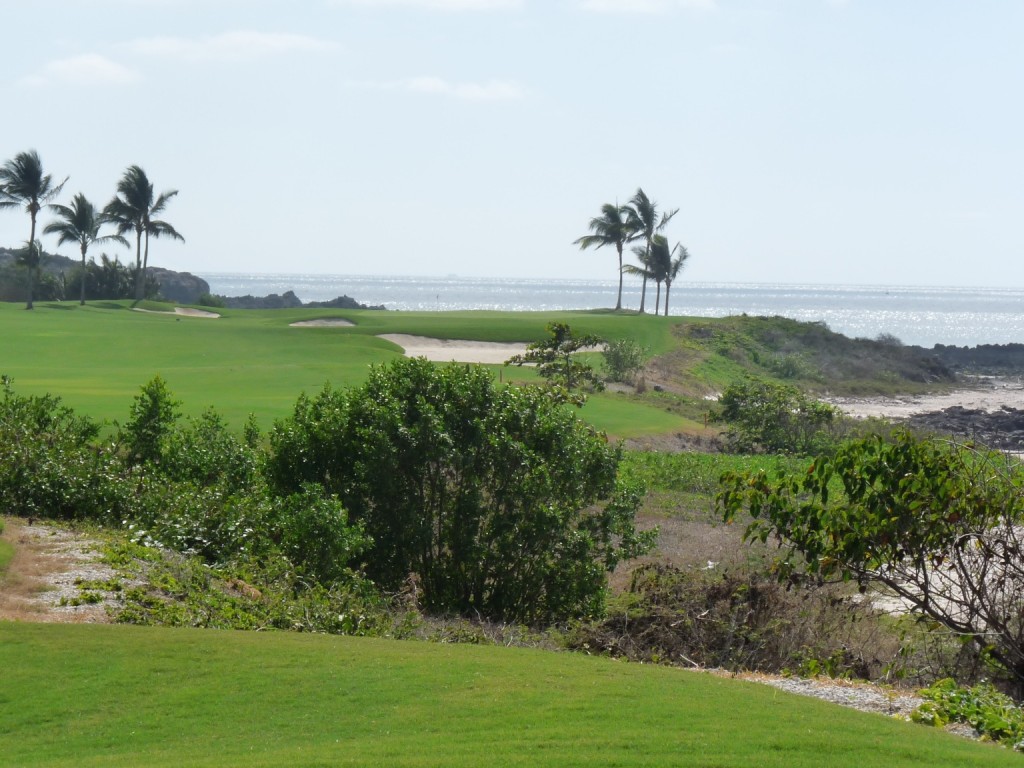 Jack's new Bahia Course, named Best New Course in Mexico last year, may be less of a beauty drama queen but the severely contoured greens will challenge your putting acumen. The grand finale 17th and 18th fairways take golfers within steps of Punta Mita's famed El Faro surfing beach.
On both courses the Jack Nicklaus Signature design takes full advantage of vistas of the surrounding Sierra Madre Mountains, white coral sand beaches and a tropical landscape of palms and bougainvillea.
Both of these tracts are in such impeccable condition, I'd swear they trim the fairways with manicure scissors and sift the sand. And just when you're feeling a bit parched, cart gals or guys appear with iced towels and papaya/banana smoothies.
This fine morning I played Pacifico with St. Regis' gregarious and dynamic general manager, Carl Emberson and his charming wife, Sabine. After our round, over an alfresco lunch of stellar tuna sushi at the resort's Sea Breeze Beach Club, Emberson talked enthusiastically about the upcoming Punta Mita Gourmet & Golf Classic (April 12 to 15). Emberson's brainchild promises to be a delicious orgy of gourmet golf on both of Punta Mita's courses with "putt stops" on various holes to sample food and drink. Before and after the rounds, guests will indulge in dinners, beach bashes, wine and tequila tastings prepared by celebrity guests, sommeliers and tequileros from around the world.
It may be too late to book for this April but put in on the calendar for April 15 to 28, 2013, as this will be an annual event. Note: early bird rates for 2013 beginning at $1390 U.S. per person, plus tax and service charges, include three nights accommodations, two rounds of golf or two massages, tons of prizes, all F&B events and airport transfers. It may be the deal of the century for golf gourmands! If this sounds like your' "cup of tee and tequila," check out details on the website:
Another unique attraction for golfers at the St. Regis (and this is available every day of the year) is the QuiroGolf Massage offered at the Remède Spa. Prepare yourself for 90 minutes of sheer bliss. Veronica, my talented therapist used a variety of techniques including friction to warm the muscles, deep tissue massage using a pair of specially designed golf balls and some sublime stretches for my hips, shoulders and arms to promote better flexibility. The grand finale is a scalp massage and the application of a hair-hydrating mask. I toddled off to my room in my bathrobe feeling about ten years younger and definitely more pliable.
As you have probably surmised, I'm feeling seriously smug here at Punta Mita. By the way, did I mention that I have a butler? Everyone at the St. Regis has 24-hour hot and cold running butlers. Mine, a handsome fellow named Miguel, just returned with my freshly pressed linen blouse. He'll be back shortly as I've decided to toast this remarkable day with the resort's signature cocktail, The Red Snapper (that's the St. Regis version of a Bloody Mary) and a chilled lobster salad. I've left my door open so Miguel can let himself in and deliver dinner out to my patio where the sound of waves crashing on the beach and a Technicolour sunset is signaling the end of a darn-near perfect day here in Punta Mita paradise. Absolutely perfect would have had me nailing that island green, sinking a few more putts and breaking 90!