I Love New York: Let me Count the Ways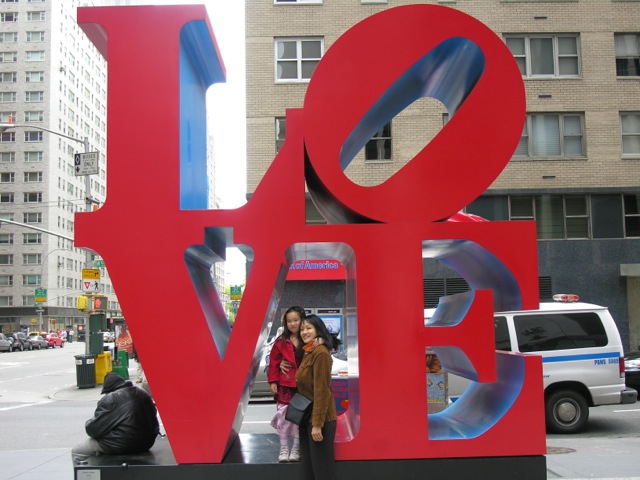 It's about this time every year that I get a craving to visit Manhattan. The store windows are all gussied up, daffodils and tulips are in full bloom and spring is in the air.
My husband and I are just back from a few days in The Big Apple and I'm happy to report that you don't have to be related to Donald Trump or the Rockefellers to have a wonderful time. From freebies to bargains to a few well-deserved indulgences, here's where to save and splurge in the city that never sleeps.
All prices approximated in U.S. dollars.
The "Cheap Thrills" Save List 
Star Spangled Pig
In the heart of West Greenwich Village (314W. 11th Street) The Spotted Pig, a local hangout, specializes in seasonal British and Italian fare. Veggie lovers will appreciate the numerous veggie sides and appetizers. Shoestring fries and roasted Brussels sprouts are insanely good, as are the burger topped with Roquefort cheese and smoked haddock chowder. The Pig may be the world's least pretentious restaurant to have earned one Michelin Star. It's open for brunch, lunch and dinner on a first-come first-served basis.
All Tarted Up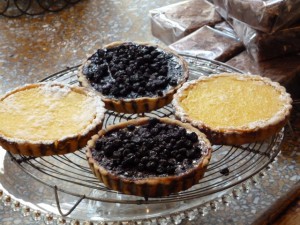 House-made sweet and savoury tarts (about $7 each) are yummy at Once Upon a Tart (135 Sullivan Street), as are the mac and cheese and chicken potpie. Everything looks "good enough to eat," including the seasonal window displays.
Caffeine Buzz
I'm a self-confessed coffee snob who goes out of her way to find the best brews in whatever city I'm visiting. If you're in Little Italy, get your java jolt at Caffe Reggio (119 MacDougal Street).
New in the lower lever of Rockefeller Center is Blue Bottle where they do great espresso-based drinks as well as divine drips.
Around the corner at the Chelsea Market, once the original Nabisco factory and home to the world's first Oreo cookies, try an award-winning latte at Ninth Street Espresso where the barista quips he's made it into GQ's list of where to get the best coffee in America.
When Harry Met Brisket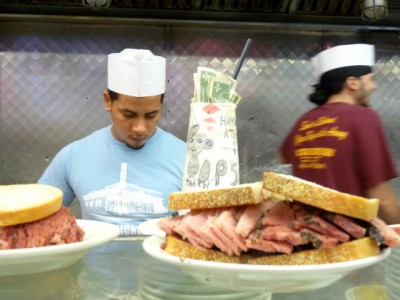 Manhattan's Lower East Side is filled with landmark eateries that ooze with New York chutzpah. In case you ever wondered where Meg Ryan and Tom Hanks sat during the famous, "I'll have whatever she's having" orgasm scene in the film When Harry Met Sally, there's a sign hanging over their table at Katz's Delicatessen, established in 1888. Folks line up six deep at the counter where the cutters hand carve the pastrami, corned beef and brisket. A pile of cucumber dills comes with the whopper sandwiches (about $16 each and enough for two). Katz's made New York bad-boy chef Anthony Bourdain's list of "13 places to eat before you die," published in Men's Health magazine.
Make Yourself At Home
I discovered City Lights B & B years ago and it remains one of my top New York finds. This superbly run registry, with properties all over the city, offers the comfort of a real home and the chance to live like a New Yorker for as little as $120 per night. We just stayed in a brownstone at East 65th and 5th Avenue. The apartment slept four and was full of interesting art and books. How nice to have a fully equipped kitchen to prepare snacks, coffee and cocktails. Or perhaps a loft in Soho or an apartment on Times Square is more to your liking. Hosted or unhosted, you receive a set of keys so you can come and go as you please. Note: there is a three-night minimum and the earlier you book the more choices you'll have.
Choose your Hood
Pick your neighbourhood (Soho, Little Italy or Coney Island, for example) and take a free stroll with a resident New Yorker Big Apple Greeter. This non-profit organization began in 1992 and now has about 300 volunteers who will welcome visitors in up to 22 languages. A walk around Central Park, for instance, could reveal such hidden delights as the 1871 carousel, John Lennon's Imagine memorial garden and the largest Gothic cathedral in the world, St. John the Divine. Try to arrange a month in advance and bring your walking shoes. The greeters are enthusiastic and indefatigable. No tipping but the organization does accept donations.
Carnegie and Caviar
How do you get to Carnegie Hall? Practice, practice, practice, as the old adage goes…or take a one-hour tour ($10; $8 for seniors and students) with a docent and learn how Andrew Carnegie came to build the famous music hall which escaped the wrecker's ball twice. See the box where Carnegie installed a cot in case he dozed off during Tchaikovsky's premiere performance in 1891. The Rose Museum is full of treasures such as Benny Goodman's clarinet.
Take a peek and perhaps indulge in a caviar and vodka tasting at the ornate Russian Tea Room nearby.
Midnight Munchies
Chow down at the Great New York Noodletown (28 Bowery in Chinatown) where many of the city's finest chefs feast on delicacies such as salt-baked squid, scallops and shrimp in the wee hours (open 'til 4AM) when their kitchens finally close. Zero ambiance but a great meal for about $10.
The "you only live once" splurge list
 Tea with F. Scott and Zelda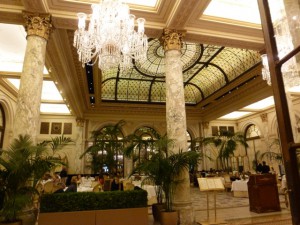 No trip to New York is complete without a visit to The Plaza Hotel (managed by Fairmont), Manhattan's Grand Dame overlooking Central Park. Afternoon tea in The Palm Court, complete with a pianist, an exotic selection of teas, bite-sized savoury sandwiches, warm scones and decadent pastries is not to be missed. In honour of the upcoming movie, The Great Gatsby, and the fact that F. Scott and Zelda were regulars in these vaulted halls, the Plaza's Fitzgerald Tea for the Ages starts at $60—more if you go for the gin-infused brew as was F. Scott's preference or a coupe or two of champagne.
Worn in the U.S.A.
The city's Meatpacking District is full of designer shops and boutiques such as the Jean Shop selling
what GQ Magazine dubbed "the Cristal of the denim world" for about $300. For extra bucks you can have them custom washed and distressed to suit your personality.
Mediterranean Diet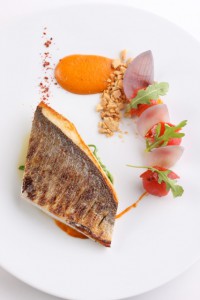 Lyon-born chef Daniel Boulud currently operates eight stellar eateries in Manhattan. His latest Boulud Sud (20 W. 64th Street, across from the Lincoln Center) celebrates the flavours of the Mediterranean, from the south of France to Spain, Italy, Morocco, Turkey and Greece. With plenty of small plates and dishes for sharing, it's a wonderful way to graze the Med. My recent dinner included crispy artichoke hearts, harira soup, a lusty Greek salad and chicken tagine. You must save room for the innovative desserts, such as frozen grapefruit givré or Moroccan mint chocolate pavé. It's the perfect spot to refuel before or after a performance at Lincoln Center. If you can't get to New York, head to the recently opened Café Boulud in the flagship Four Seasons Hotel Toronto.